15 free tools and apps for bloggers

Alongside mucking about with food and writing about it, I am a fanatical geek. I like trying the latest thing in web apps and phone apps. Inevitably they aren't all the second coming and fall by the way side. But some stick with me forever and ever, and I end up unable to live without it. Here's a list of my favourite useful apps for bloggers. I'm leaning on food blogging here, but there's no reason they won't be useful for other types of blogger.
Another big plus to all these apps in my list: they're all free. F-R-E-E. Most have a Freemium option if you need it but you can certainly get by without paying until you feel you need to.
I should also add that I'm a Windows computer user and Android phone person, so I pick things that work with those platforms. For a really cool list of things for Apple users, I heartily recommend Maison Cupcake's tech tools and apps list. It's much more comprehensive than mine.
Organisation
Trello
I'm such a big Trello fan it's not even funny. Wherever I've worked I've evangelised this product, brought to you from the good people behind StackOverflow. It's simply the best way to organise lists of anything.
Here's how it works: make a board, and create lists within it. Then each list has cards on. As you do make progress, move cards from one list to another.
Why do this? Well here's a couple of examples from blogging:
Create a board of upcoming posts. You could have them split into lists of recipe types, or what time of year, or whether they still need photographs… whatever makes sense to you.
Grab recipe ideas from the web and store them in Trello in categories
Create a list of email and Twitter contacts.
More inspiration here. It's completely free and available over the web and in app form. You can invite other people to your board which is great for collaborative projects.
Google Sheets
Where do I start with Google Sheets? I'm an Excel nut but the ability to access, edit and collaborate on a spreadsheet from anywhere edges it for almost anything but the most power-hungry use case. If I want to keep records of subscriber numbers and Facebook fans, or export post details to figure out the best time and dates for posting, Google Sheets are go-to for me.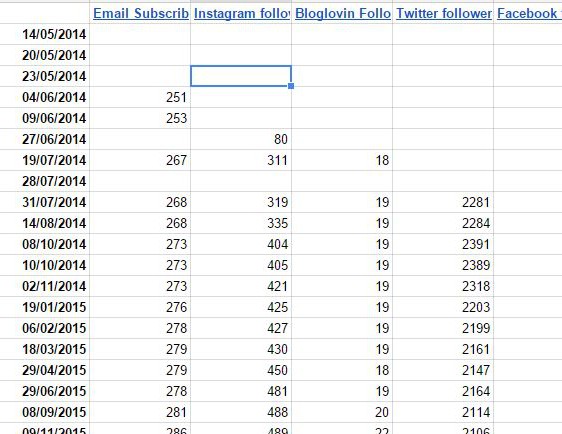 If you want to keep a log of samples and products coming in, invoices or other data, this is the way to go.
Images
Canva
I consider myself a decent Photoshop user, but it can be so long-winded getting inspiration and then creating a decent montage for use in the latest post. Canva is a superb tool for throwing a quick banner together, then dropping your own images and text on it.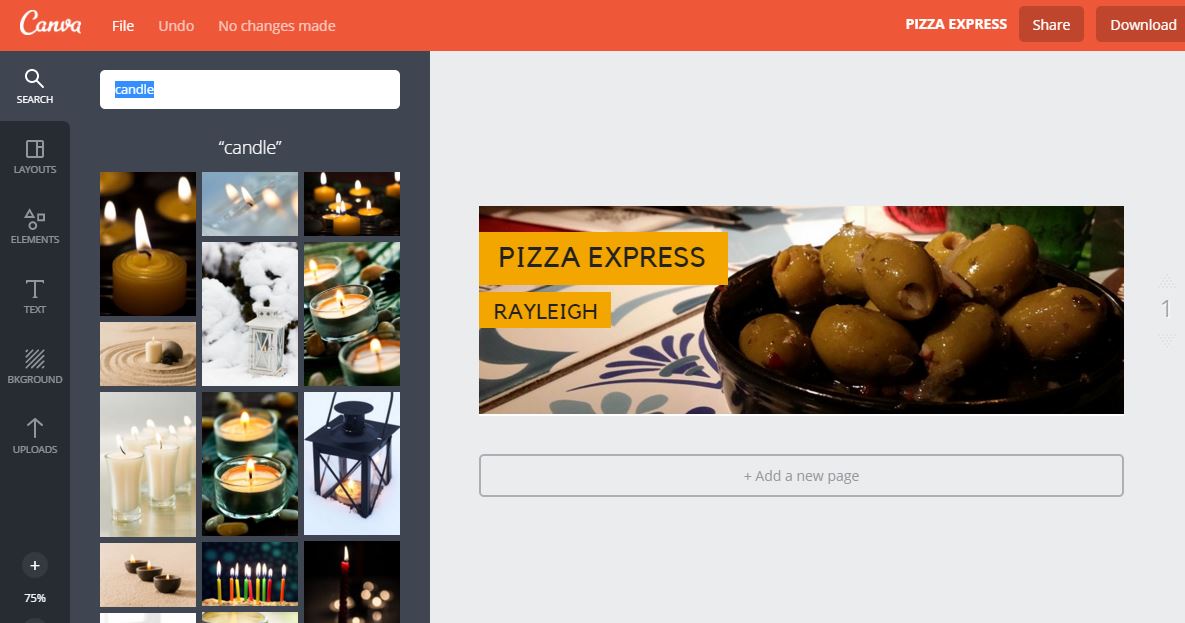 It's saved me ages making banners and customising images. It has a bunch of social media default layouts built in, so no need to remember the ideal dimensions for a Twitter post. It just knows. And it can automagically resize a given image ready to drop into other networks. For example you could design a Facebook cover image, then tell it to convert it into an Instagram post and a Tumblr graphic and BAM! you get your images.
I use Canva professionally as well, and it keeps getting better with each update.
Google Photos
I'm an Android user across my phone and tablet. Whenever I take a photo it gets sucked straight up into Google Photos cloud storage. It has unlimited space (with a catch), makes pretty montages and animations without being asked to and has some pretty cool editing features.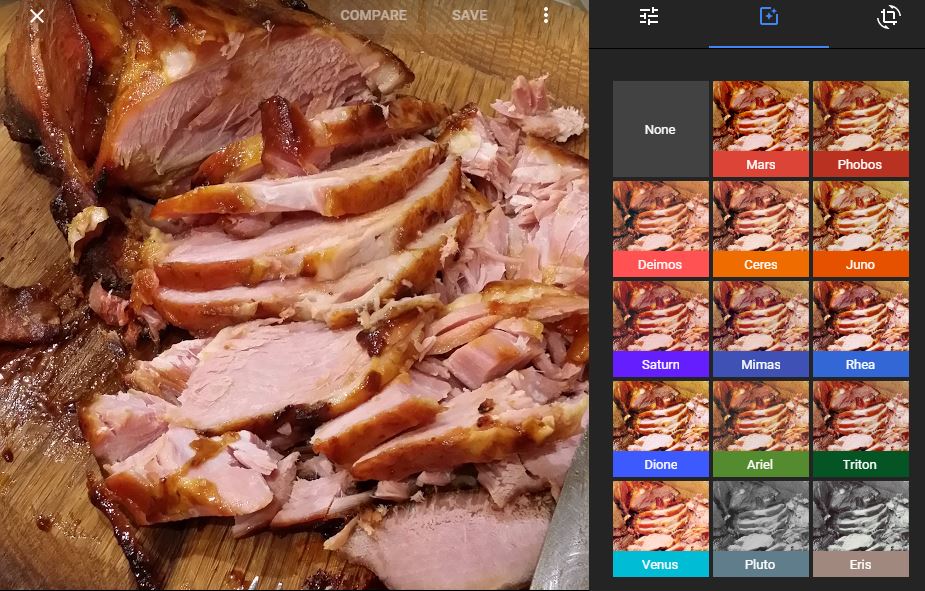 For a quick crop, rotate, image correction and brush up it saves busting out a more heavyweight tool. And the search is phenomenal. I can type "potatoes" or "salad" and it can find me photos featuring them.
Bendy Phone Holder
The name's not sexy, but the application is!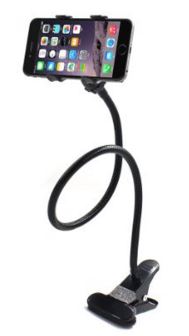 Handy in the kitchen for two reasons: it keeps your phone out of the way and off the worktop while you cook so you can watch it, listen to it or whatever; and also handy for filming what you're cooking. I use mine for Periscoping.
Search for bendy phone arms on Amazon
Productivity
Buffer
Sometimes you're desperate to Tweet but you know it's the wrong time. Buffer allows you to stack up Tweets so that they go out at a time when your audience is more likely to engage with it.
TweetDeck
Been around for ages and went through a really rough period after being bought by Twitter, but TweetDeck is great for managing multiple Twitter accounts and seeing everything in one place. It's especially good for livetweeting an event where you can monitor a hashtag or search term and act on the best responses as they come along.
IFTTT
What can't IFTTT (pronounced like 'gift') do? It's one of those things that you don't realise you need until you do, and it's also tricky to explain. Essentially it connects services together, like email, Twitter, SMS, Calendar and many others. There are loads of applications. A couple of my favourites are:
Send a Google Alert straight to a Tumblr
Crosspost Tweets to Facebook
Text me when specific people publish a new post
It's limitless though. Check it out.
Feedly
Everyone complained when Google Reader shut down. However Feedly stepped into the breach and I couldn't love it more. It sucks up all my news sources, categorises them and allows me to browse news at my leisure. Great for catching up with my favourite blogs.
Google Alerts
Google Alerts allow you to keep a search going indefinitely without you having to keep Googling it. It's great for keeping track of your own blog, but also related topics that you want to find out more about.
Chrome Extensions
I use Chrome as my primary browser, on desktop and mobile. On desktop there are a few extensions I find immensely handy for diving around the web.
MozBar
I think Moz are the best SEO community going. And their software is some of the most accurate I've used in trying to tell how Google interprets your site. The Moz bar extension is really cool for looking at the structure of page and understanding how it works. You can spot follow and nofollow links, see the H1 tags and meta descriptions and more. I wouldn't be without it.
SimilarWeb
SimilarWeb is a great service for determining the traffic of a site and it's sources. If you find a similar blog to yours you can see what they're doing differently.
ChromeCast
When sweating the detail it can be really handy to view something on a much larger screen. I'll often ChromeCast my photos or entire site to my TV, where I can see what's going on. It's also super handy for music and video!
Monitoring
I'll assume all of you use Google Analytics. But here's some gadgets that aid or improve on that baseline.
SumAll
While many tools have great reporting, SumAll has a great way of assembling your audiences across different platforms so you can see them. Fascinating.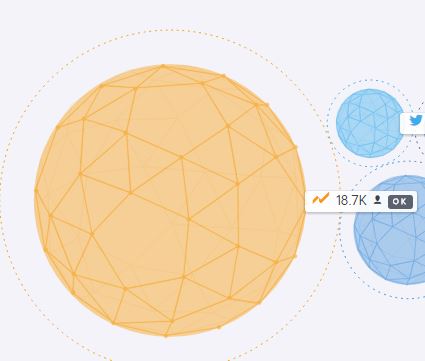 OpenSiteExplorer
Another tool from the good folks at Moz; OpenSiteExplorer is great for figuring out who is linking to you and where. This is great for outreach if you're looking to let people know about updates to existing posts or just trying to determine who is being nice enough to link to you. It'll also tell you very recent links too.
None of these links are sponsored. I mention them because I love 'em. I wrote this in January 2016; things evolve and change so may well be different when you're reading it.
That's my list – any that I missed you can't live without?