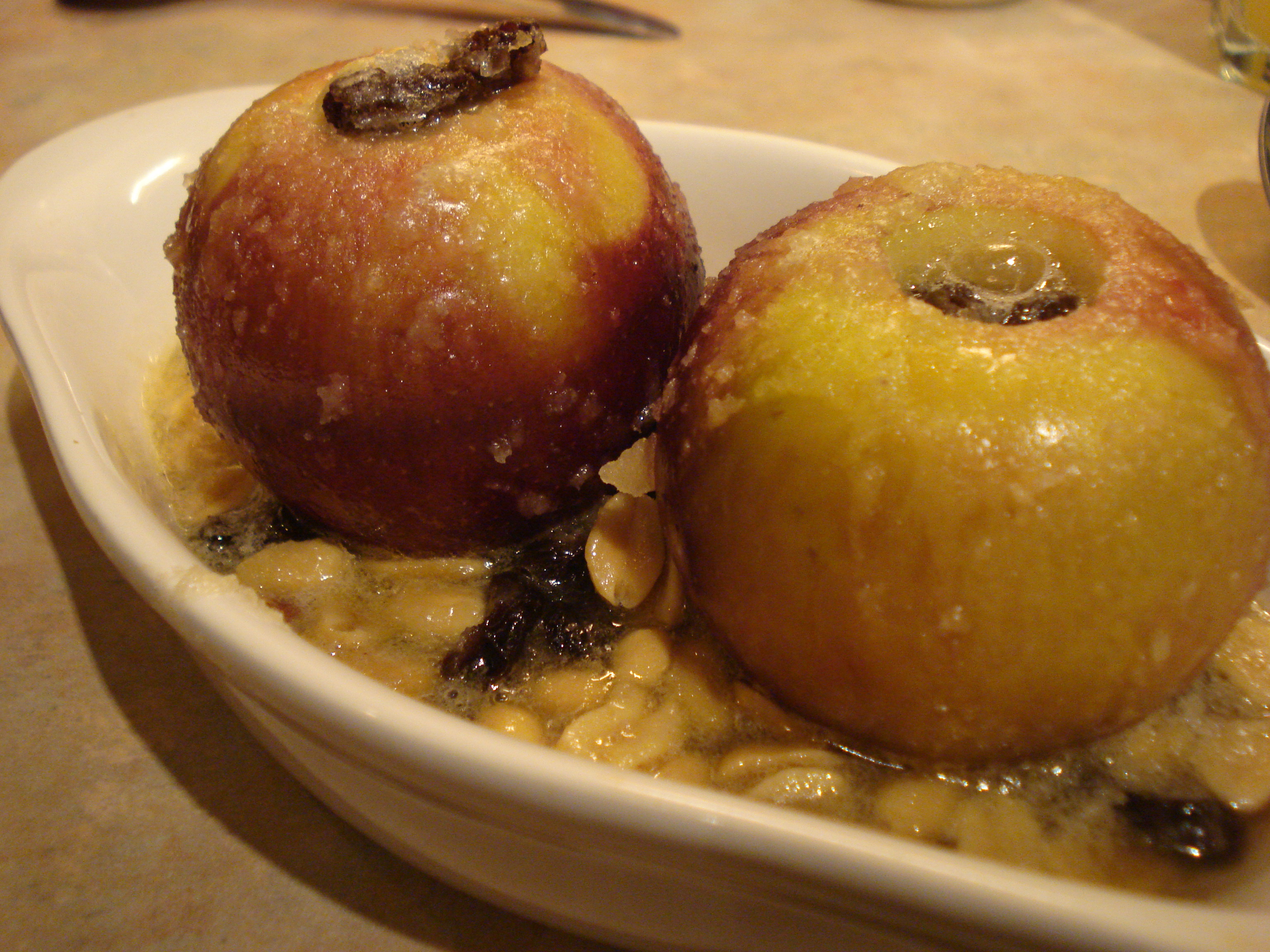 When you have a batch of
leftover caramel
and a few apples knocking about, it's time to have some crunchy super-sweet caramel apples! Just the thing for Wintry nights.
Baked caramel apples:
2 apples (I like something firm and crunchy to stand up to the baking, Empire do the trick for me here)
½ pint caramel sauce
A handful of raisins
A handful of roasted salted peanuts
Pre-heat the oven to 180°C.