30 second caesar sauce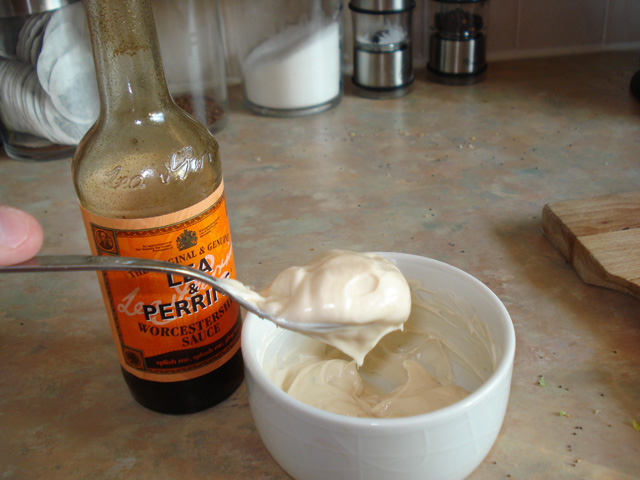 In a fluster? Need something dead quick to lift that sandwich or slip round some lettuce leaves? Try my super quick mock caesar sauce: mayonnaise, worcestershire sauce and a dash of black pepper. No, it's not the real thing and not authentic in any way but as a quick reminder of the taste it will certainly do.
In this instance I had it with crunchy chicken wraps.
Caesar sauce:
4 tablespoons mayonnaise
2 teaspoons Worcestershire sauce
Black pepper to taste
Mix the ingredients thoroughly, adding more sauce or pepper as required.