beef in beer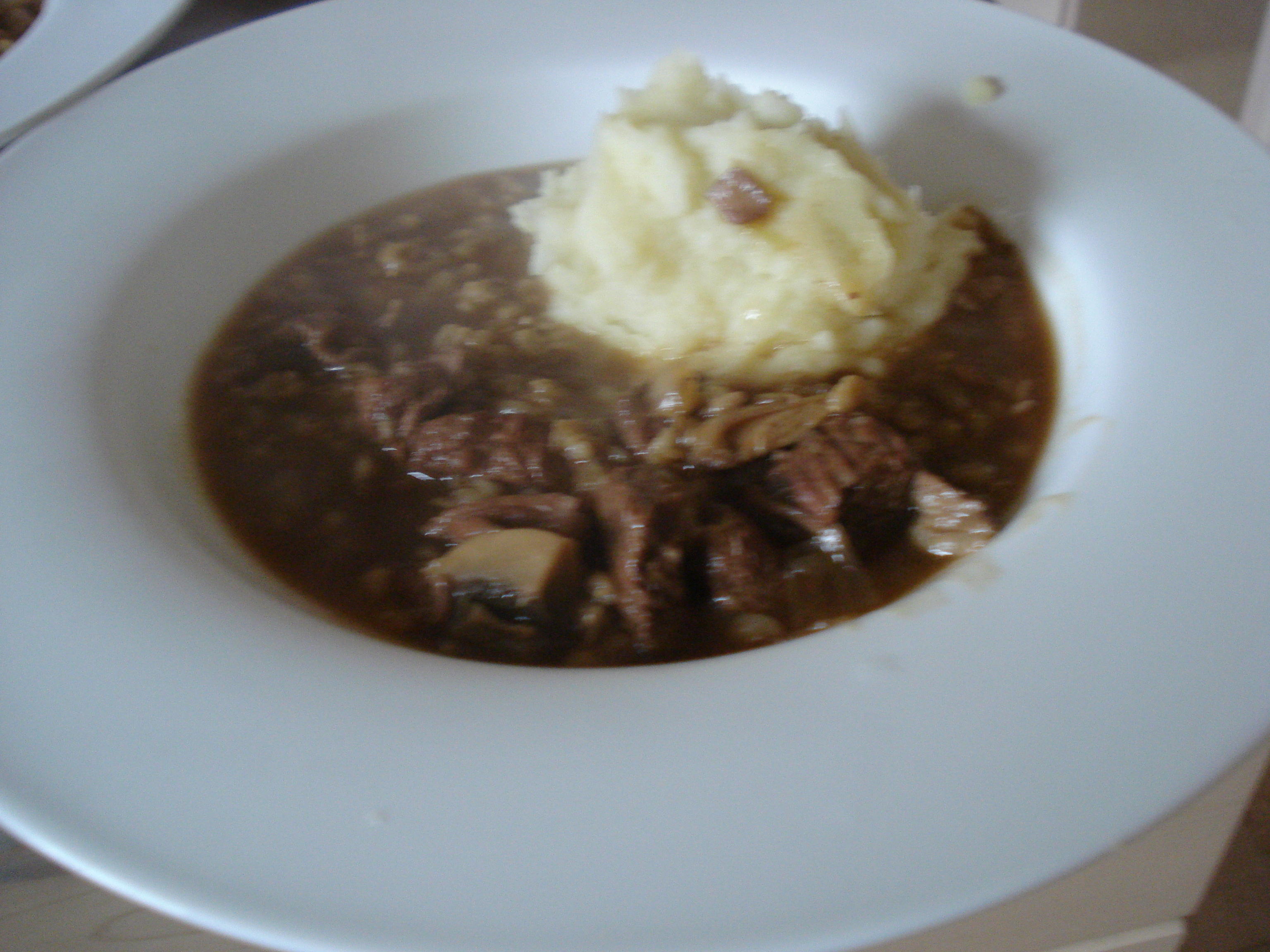 I don't often go for beer-driven casseroles. But the nice people at Le Creuset asked me if I'd try this recipe out. Being a massive fan of the volcanic orange cookware I'm happy to give it a go. And it's what you want out of a February stew – rich and savoury, with meaty, comforting warmth. Served with mash it's just what this time of year needs.
Beef in beer (serves 4):
1kg beef chuck, in 5cm chunks
2 large onions, thinly sliced
2 garlic cloves, thinly sliced
450g carrots, thickly sliced
3 tablespoons vegetable oil
A few sprigs of fresh thyme, parsley and rosemary
2 bay leaves
750ml ale or beer – Lager or Pale Ale Or Guinness
40g pearl barley
200g mushrooms, quartered
Preheat the oven to 140°C.
Heat a little oil in a large casserole dish and brown the beef evenly over a high heat. Leave the beef to one side and add the onions, carrots, garlic and fry gently for a couple of minutes until softened. Put the beef back in the pot and add all the other ingredients and a mugful of water. Cover and put in the oven for 3 to 4 hours, or until the beef is tender. Serve with fluffy mash.
Yes, there is a link up there which I was asked if I would put in – and being such a big fan of Le Cresuet I obliged. I received nothing in return for it, I'm just happy to support a brand I believe in.