chicken tortilla melt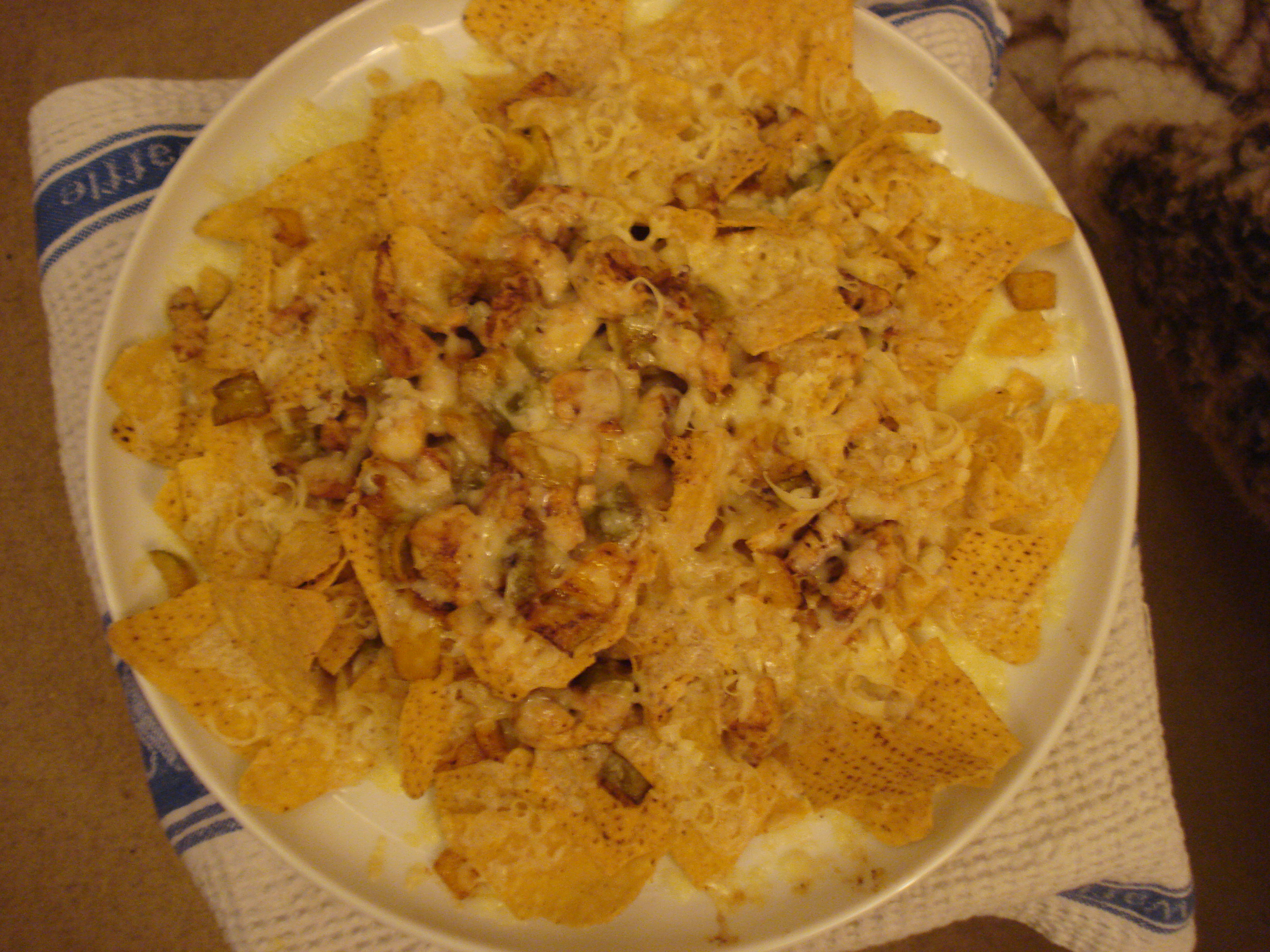 I could take EssexEating's taunting Tweets on the subject no more. I needed a crispy, cheesy tortilla fix on the quick.
A big pile of cheesy chips like this reminds me of my student days. I would microwave for an instant result, but when I have time I like to bake this so the tortillas have a hollow, crisp edge. I've made this one have the pretence of a real meal by adding a protein and a veg but let's not kid ourselves: this falls squarely in the 'treat' category. Ticks loads of feel-good boxes though.
Chicken tortilla melt:
2 chicken breasts, chopped very small
1 pepper, diced
½ teaspoon cumin
½ teaspoon coriander
A large bag of tortilla chips, whichever flavour you like
Piles of cheddar cheese
Get your oven on as hot as it will go. Get a frying pan on the hob to pretty hot.
Toss the pepper and chicken in the spices with a pinch of salt and pepper and fry in a little oil. Once the chicken has coloured all over remove to one side. The chicken's going in the oven too so it can be a tiny bit under.
Scatter a baking tray with tortilla chips and top with cheese. Add a layer of chicken and peppers, then repeat the layering until you've used everything up. Try and save some cheese for later.
Place in the oven and bake for 3 – 5 minutes until the cheese has melted. Out of the oven top with the remaining cheese (the combination of melted cheese and barely warm cheese is really interesting). Grind over some black pepper and serve with sour cream, guacamole and salsa.