chinese vegetable stir fry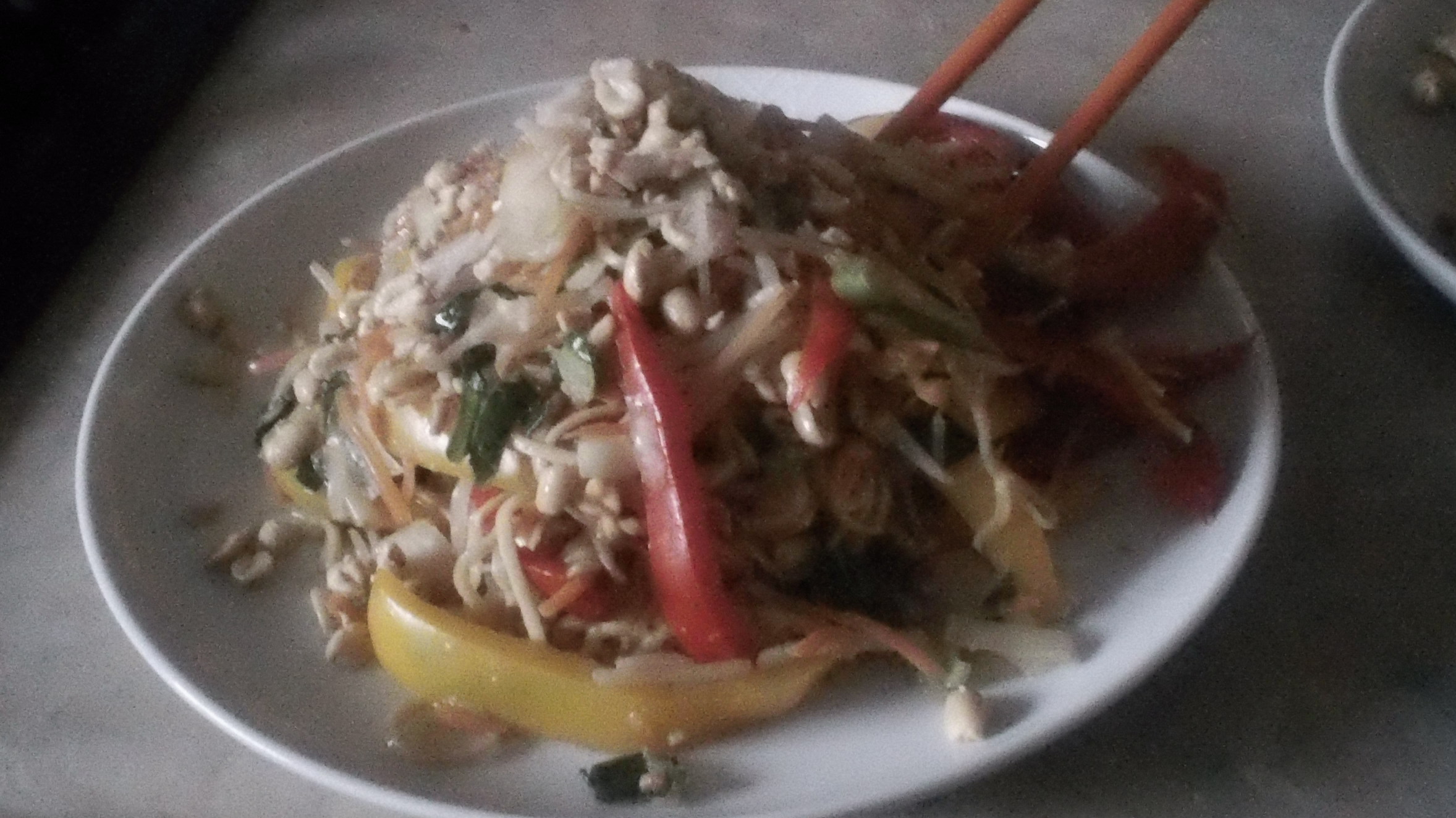 I've been wading through Sainsbury's Feed Your Family for £50 meal planner. This Chinese vegetable stir fry is OK – packed with lots of great veg but missing a bit of seasoning. Next time I'd make a yakisoba style dipping sauce to drizzle round.
Chinese vegetable stir fry (serves 4):
4 noodle nests
1 x 700g pack Basics stir fry mix
300g fresh peppers, deseeded & sliced
175ml pouch Chinese sauce
100g salted peanuts, crushed
2 tablespoons olive oil
1 clove garlic, peeled & finely chopped
Cook the noodles following pack instructions.
Meanwhile, over a medium-high heat, heat the oil in a large pan or wok and add the stir fry mix and peppers. Cook for 3 minutes, stirring continuously, then add the garlic and cook for another minute.
Stir in the sauce and cook for a further 2 minutes. Stir through the peanuts then serve with the rice.