fairfields farm crisps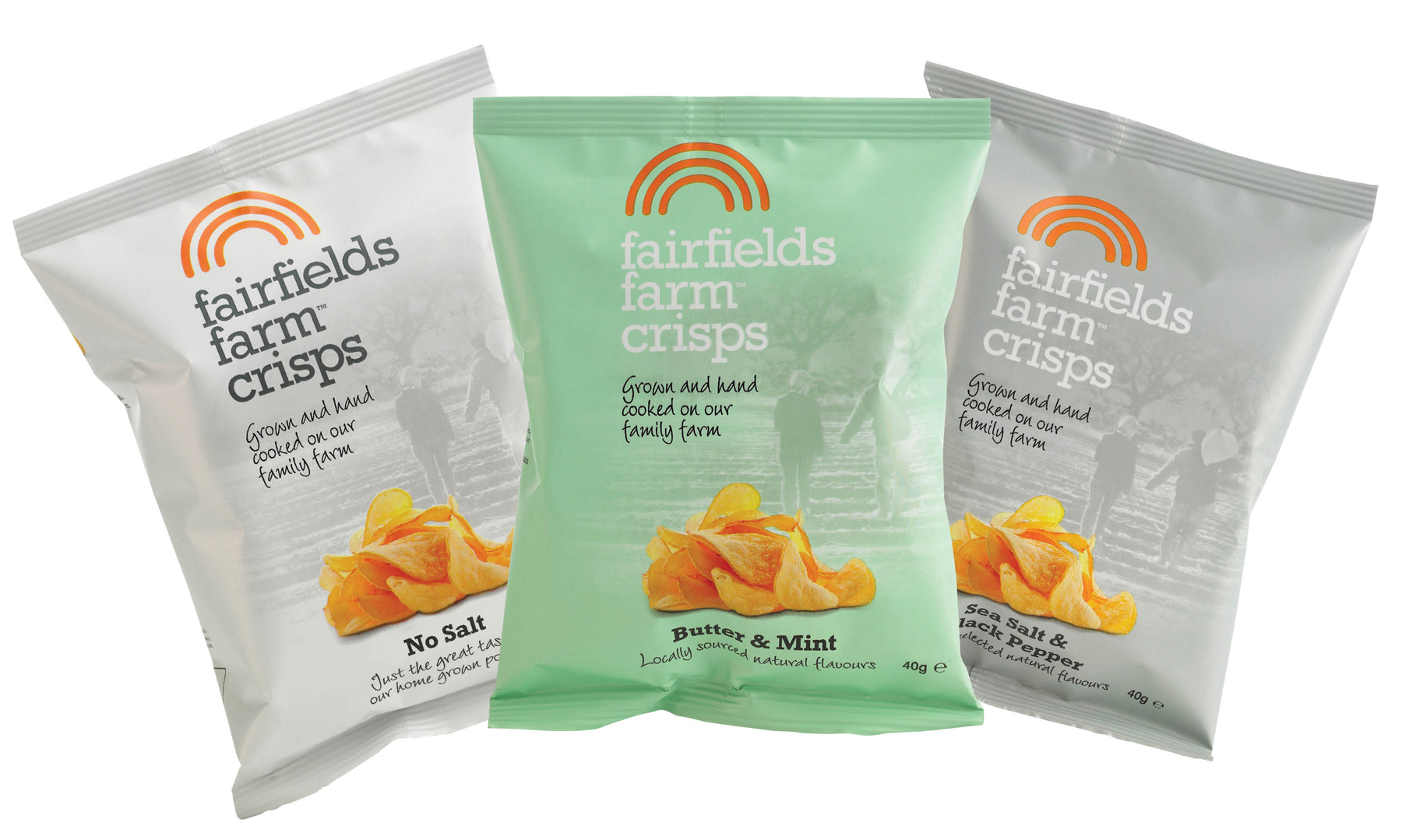 I was asked if I would like some samples of Essex-grown Fairfields Farm Crisps. Being proud of Essex and an enormous fan of potatoes it took me all of 8 milliseconds to tear off someone's arm to get some. And what a treat they are.
It's great to be able to champion a really local product. I smiled at the fact that the flavouring for the bacon comes from Wicks Manor Farm, somewhere I've frequented often for their amazing hams and sausages. It's just a couple of miles from where I work in Maldon and has a lovely farm shop. I was also quite tickled with the fact that Robert of Fairfields featured on The Apprentice as a mentor and crisp expert. On to the crisps themselves and they present some interesting flavours: Butter & Mint which tastes far more minty than you think crisps could; Sea Salt & Black Pepper which is a lovely balance; Smoky Bacon which just makes me drool. There's also No Salt which I approached with some trepidation but I needn't have worried. The absence of extra salt just highlights how great the potatoes themselves are; earthy, full of flavour and just cooked enough so as not to destroy their potatoeyness.
There's a bunch of other flavours too:
Lightly Sea Salted
Sea Salt and Aspall Cyder Vinegar
Sweet Chilli
Farmhouse Cheese and Chive
Parsnip Crisps with Essex Honey & Black Pepper
I have to try the Aspall ones too, I absolutely love Aspall's cider. If you see them near you, try a bag out. You won't be disappointed. Fairfields Farm Crisps are available from farm shops, delicatessens and branches of Co-op in the East of England, and by mail order via www.fairfieldsfarmcrisps.co.uk. You can say to the team on Twitter too.