griddled lamb with cauliflower puree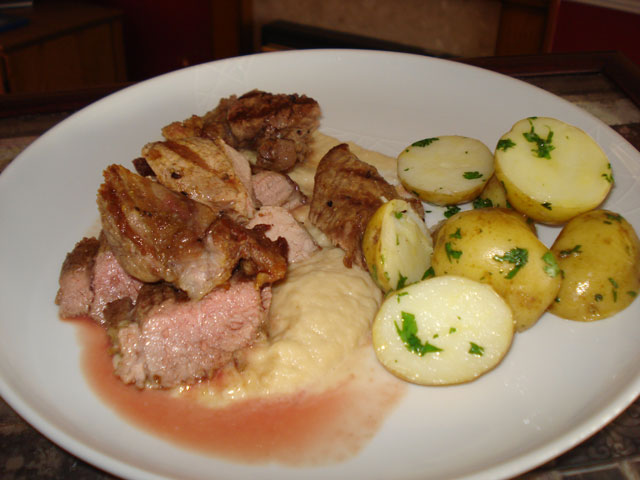 I've managed to catch up with the dreadfully named Recipe For Success. A couple take over a restaurant for a day and try to run it. It's fronted by the affable Simon Rimmer, whom I've admired for many years and I'm sure is worthy of a bigger household name status than he has. He gave this recipe to one of the couples, and it inspired me to do it that evening.
After the weekend's gorgeous lamb, I wanted to use lamb steaks again. So I used a similar spice mix of cumin, coriander, salt, pepper and oil, then griddled them both sides and left them in the oven til done.
Meanwhile I braised some cauliflower in lamb stock with a pinch of garam masala until knife-tender, then removed the florets. I let the stock reduce down a little, then put the stock and cauliflower in a blender along with some fried onion and a touch of cream. Then I blitzed to a smooth puree.
It was quite indulgent, a great blend of flavours and textures, and very tasty.