kenwood blender giveaway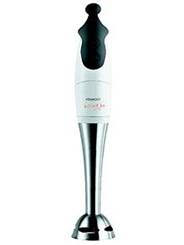 Do you use a hand blender in your kitchen? Certainly at this time of year, after a season of indulgence, soups are high on the agenda. And nothing's better for blitzing down your ingredients and you can decide whether you want completely smooth or still rustic 'n' chunky.
If your blender is falling apart, or you just don't have one, why not enter my giveaway and you could be in with a chance of winning one. You could win this neat Kenwood Hand Blender HB615.
Just enter the Rafflecopter below and if you're luck I'll be in touch!
To find out more about this model, check out hand blenders on the House of Fraser website.
Good luck!
Thanks to House of Fraser for providing the prize.