paella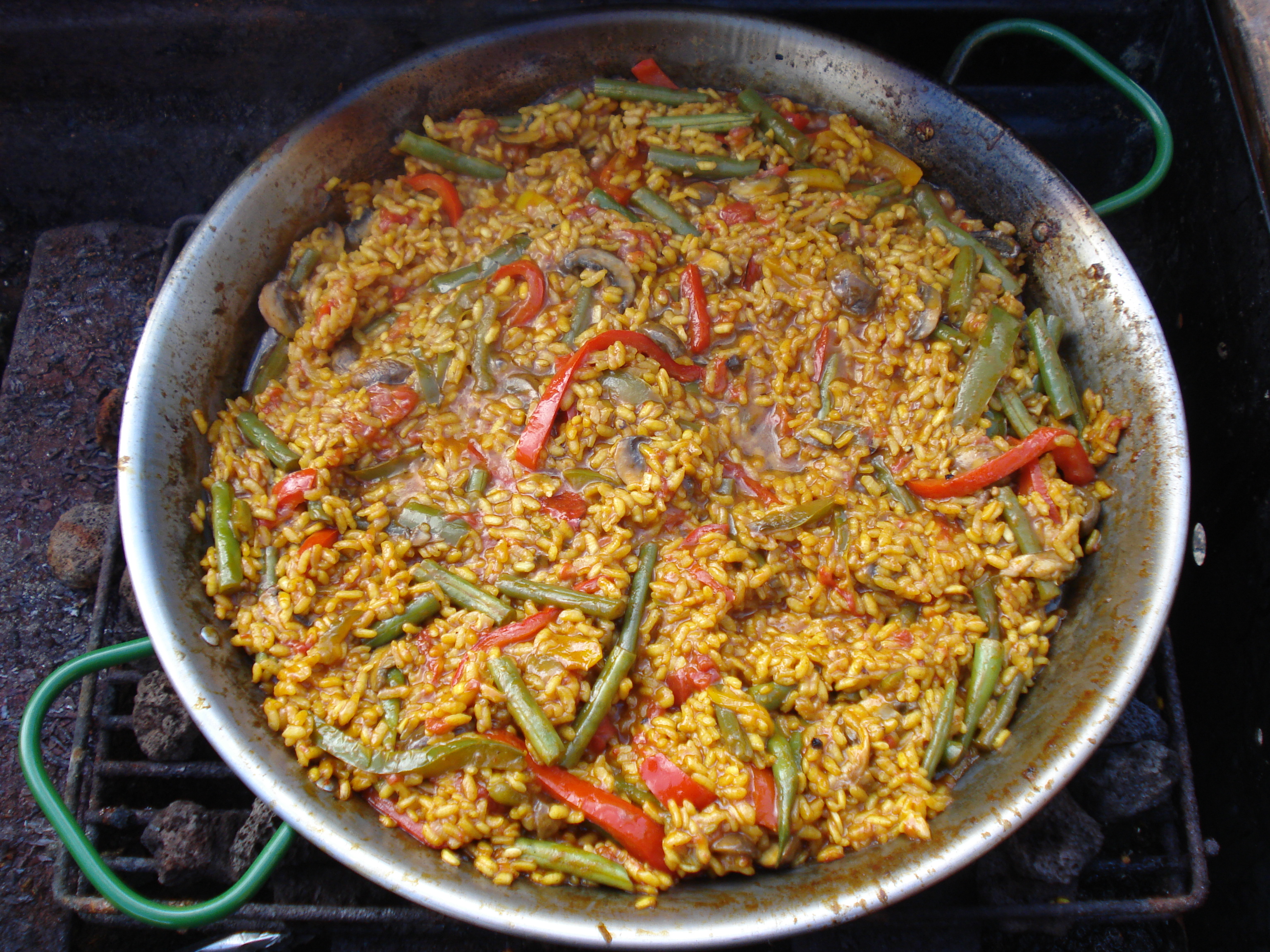 My in-laws frequently pop over the water for holidays to Spain. So when I received this amazing 40cm paella pan as a birthday gift this year I shouldn't have been surprised. I set about using it straight away, but not for paella (at least not straight away): a made a full English in it, baked some naan bread and of course roasted some potatoes.
When I invited the in-laws over to try it, I had to use it as intended – for a wholesome and tasty paella. The rare blast of sunny weather made a good excuse for it to be my first Summer BBQ. OK so it's not the usual sausages, burgers and ribs that you usually associate with a barbecue in England but roasting this pan over the coals was really refreshing. It was a little tricky to even out the heat at first – one side was a little cooler than the rest – but once you could allow for that it was fun having to improvise and work on your cook's instincts. Everything tastes better when you cook it outside, and a paella is no exception. And the pan is so versatile, I love it!
The recipe was one I got from Mallorca last year, more details here.