peanut butter cookies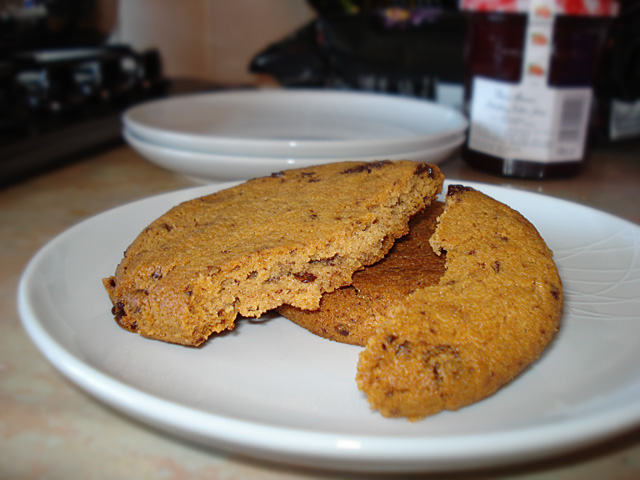 I happened on these totally by accident. The ever-readable Jo of Jo's Kitchen put out a plaintive Twitter plea for a quick post-work cookie recipe. I was sure Nigella would have the answer, and sure enough, she did. I suggested them, alas peanut butter is not her thing. Bloody is mine though, Reese's Pieces and Peanut Butter Cups send me giddy with delight – it's the clash of salt and sweet that makes it.
It's riotously simple – peanut butter, egg, chocolate, sugar – but the texture is utterly amazing, just like a real cookie. Crisp on the outside, crumbly inside, with the smooth salt-sweet flavour that coats the mouth. I'm definitely doing them again, possibly this week to lift the spirits in the office. THough this time I'd use quite a sweet milk chocolate, perhaps CDM, and make them smaller, and bake them a minute or two less. Gorgeous!