polenta cake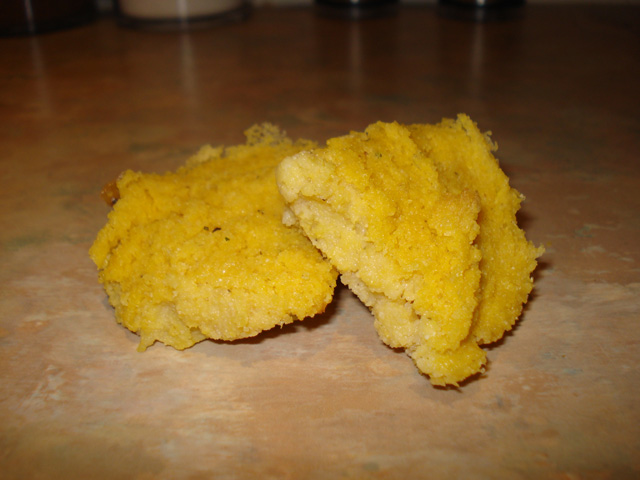 I was making lamb and cauliflower puree again, though I had no carbs to hand. I found some polenta in the cupboard and though I'd make some firm polenta pieces as something to mop up juices with. Crisp on the outside, chewy in the middle, this is just the thing to partner with excess sauce or gravy.
Polenta cake:
1 teaspoon thyme leaves
Ground polenta
Lamb stock
*For quantities, use a ratio of 3:1 liquid to polenta. I just used a ramekin to dole it out.
Preheat an oven to 180C, with a shallow baking dish in it. Preheating the dish ensures a crisp base.
On the hob, whisk the stock and polenta together for a couple of minutes until thickened.
Season, add the thyme and pour into the baking dish.
Back for 25mins or until the top is crispy.