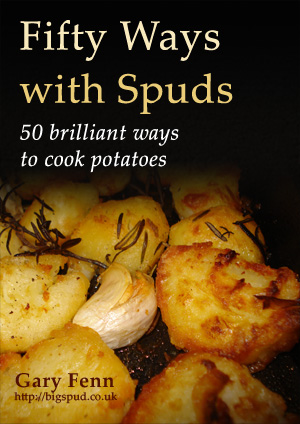 If you haven't heard, my potato recipe ebook is available now on Amazon.
It features 50 potato recipes, from roast to boiled, steamed to fried and everything in between.
If you're struggling with inspiration at mealtime, let me give you some ideas. There's plenty of classics such as dauphinoise and Boulangere, but there's also new dishes such as potato dosas and cheesy taquitos.
It's only £3 so download it now from Amazon. Don't have a Kindle? No bother. Download the free Amazon app for iPhone, iPad and Android.