black bean roast pork belly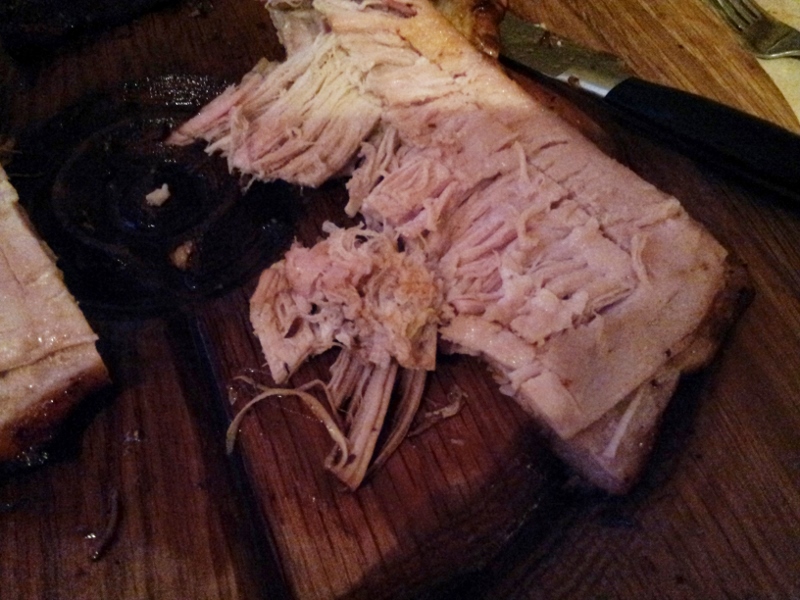 If you're a carnivore, I hope you like pork belly. When treated right, it's dream-like: crisp, puffed-up skin that crunches to the tooth; the layer of creamy, wibbly fat; and the tender, succulent flesh. Here I've chosen to coat it with black bean sauce to amp up the savoury notes. Read on for the recipe.
I was spurred on to try this by the good folk at Amoy, given that I'm on the crest of an Asian wave right now hearing from them couldn't be more timely. They sent me some of their soy sauces (the lemongrass and kaffir lime one is delicious), as well as stir fry sauces such as black bean (more on this later) hoi sin and others.
They also sent me some of their dinner kits: all the complicated bits of some meals ready to cook, adding meat, fish and/or vegetables to complete. They're pretty much bung-in-a-pan-and-fry I tried all of them and they varied from OK to really tasty. The laksa was an interesting meal but tasted more like satay, not the warming, meaty broth I'm used to. The nasi goreng however was triumphant, a really enjoyable rice dish with a fragrant spice. They retail at £2.99 which I found about 50p to £1 too much, but querying it with friends who would regularly buy these products thought that reasonable.
Back to the pork. I thought it would be a good idea to coat the pork in black bean sauce, and I wasn't wrong. Deglazing the pan with pomegranate juice gives you a sticky sweet-savoury sauce for dipping and pouring.
Find more Amoy Asian flavours at Utterly Scrummy.
Here's a very detailed roast pork belly article from Greedy Gourmet.
Preheat the oven to 220C.

Get the pork belly in a roasting dish and score the skin. Pour over a sachet of the black bean sauce. Rub sea salt into the scorelines and pop the onion halves around the meat. Roast for 20 minutes.

Turn down the heat to 160C and add the other sachet of sauce. Cook for another hour or until the pork reaches 65C when tested with a thermometer.

Remove the pork to the side and cover to rest. Put the roasting tray on top of a hob and add the pomegranate juice. Bring to the boil and reduce by half. Serve the pork in thick slices with the dipping sauce on the side to drizzle over. Serve with potato wedges dusted with five-spice.

TIP: if the skin isn't as crisp as you'd like, use a long knife to separate from the flesh and puff up under a screaming hot grill.