roast squash rigatoni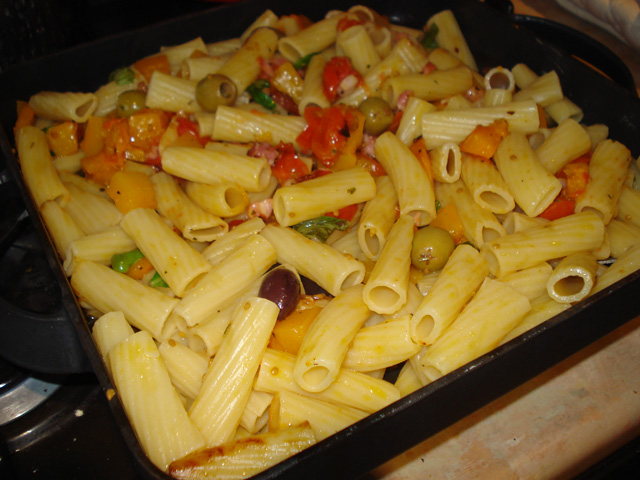 An open confession: I arrived home to this hearty treat as a dish prepared by Mrs Roast Potato and eldest New Potato (is that metaphor too tortured?). Regardless, I present it here on their behalf. A real punchy mediterranean pasta blowout.
Roasted squash rigatoni:
1 butternut squash, skinned and diced
2 cloves of garlic, peeled
12 cherry tomatoes, halved
250g rigatoni
Handful of mixed olives
Handful of basil leaves
Preheat the oven to 200C.
Pop the squash, tomatoes and garlic in a baking dish in the oven for 30 mins.
Meanwhile cook the pasta according to packet instructions.
Combine the pasta with the vegetables, toss with olive oil and seasoning.
Stir through the olives and torn basil.