sag aloo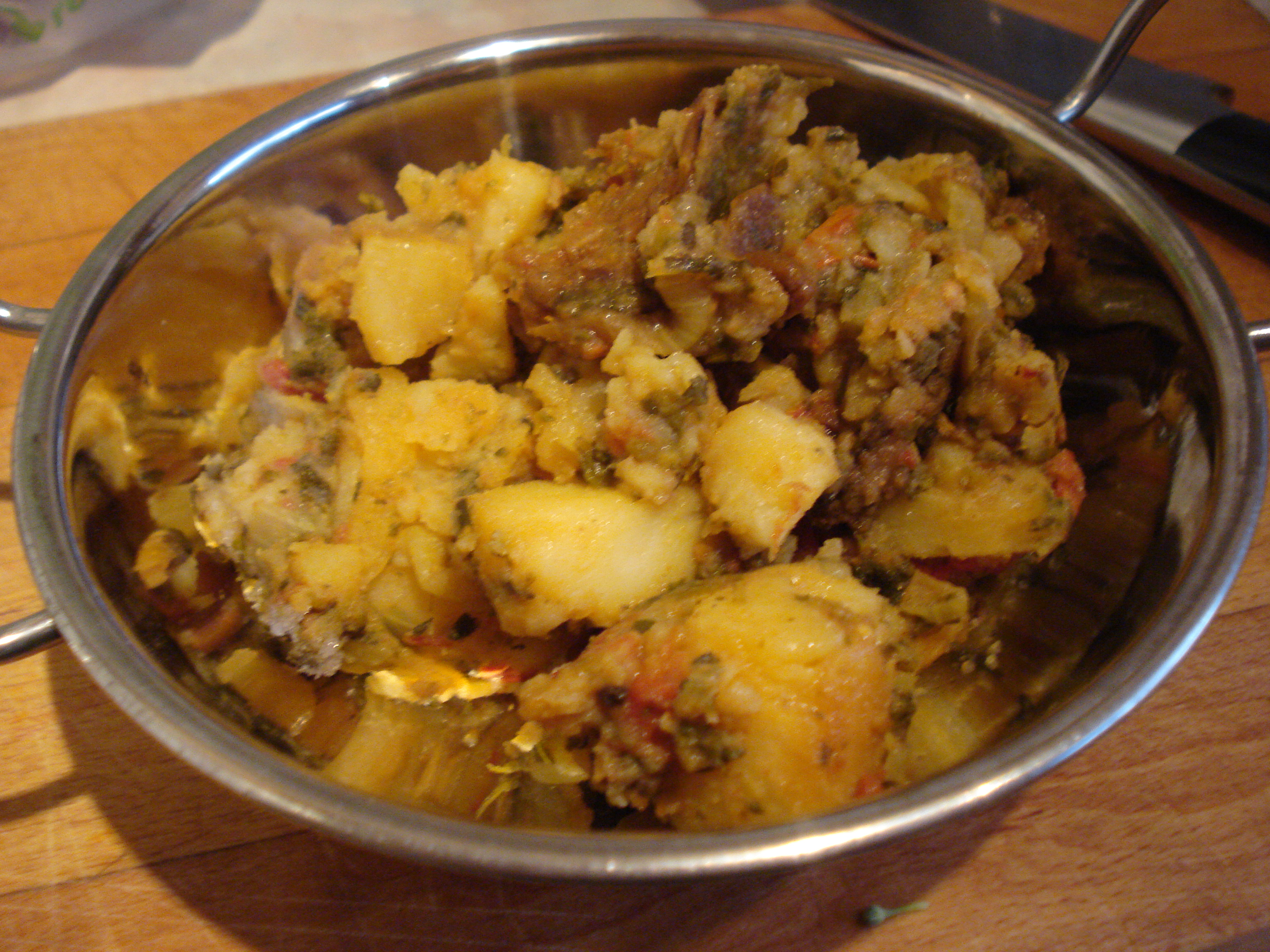 One of my favourite dishes from an Indian takeaway, among the mighty lamb balti, brilliant onion bhaji and cracking keema naan, is the humble sag aloo. Spinach and potato. What springs to mind are buttery, savoury bright yellow nuggets of firm potato streaked with iron-y spinach. Yum.
But I've never managed to recreate it successfully at home. In a moment of weakness the other day I picked up a packet of Schwartz Bombay Potato mix somehow assuming it would be any good. It smells the part and trying it neat it's interesting (and bl**dy spicy!) but not really what I'm after. The recipe I used is on the Schwartz link and yet after 30 mins additional cooking the potatoes were only just done.
After whining on Twitter Shauna put me on to this recipe which sounds like the business. I'll be trying it soon.
BUT – I have an idea for the leftovers. Watch this space…