skinny one meals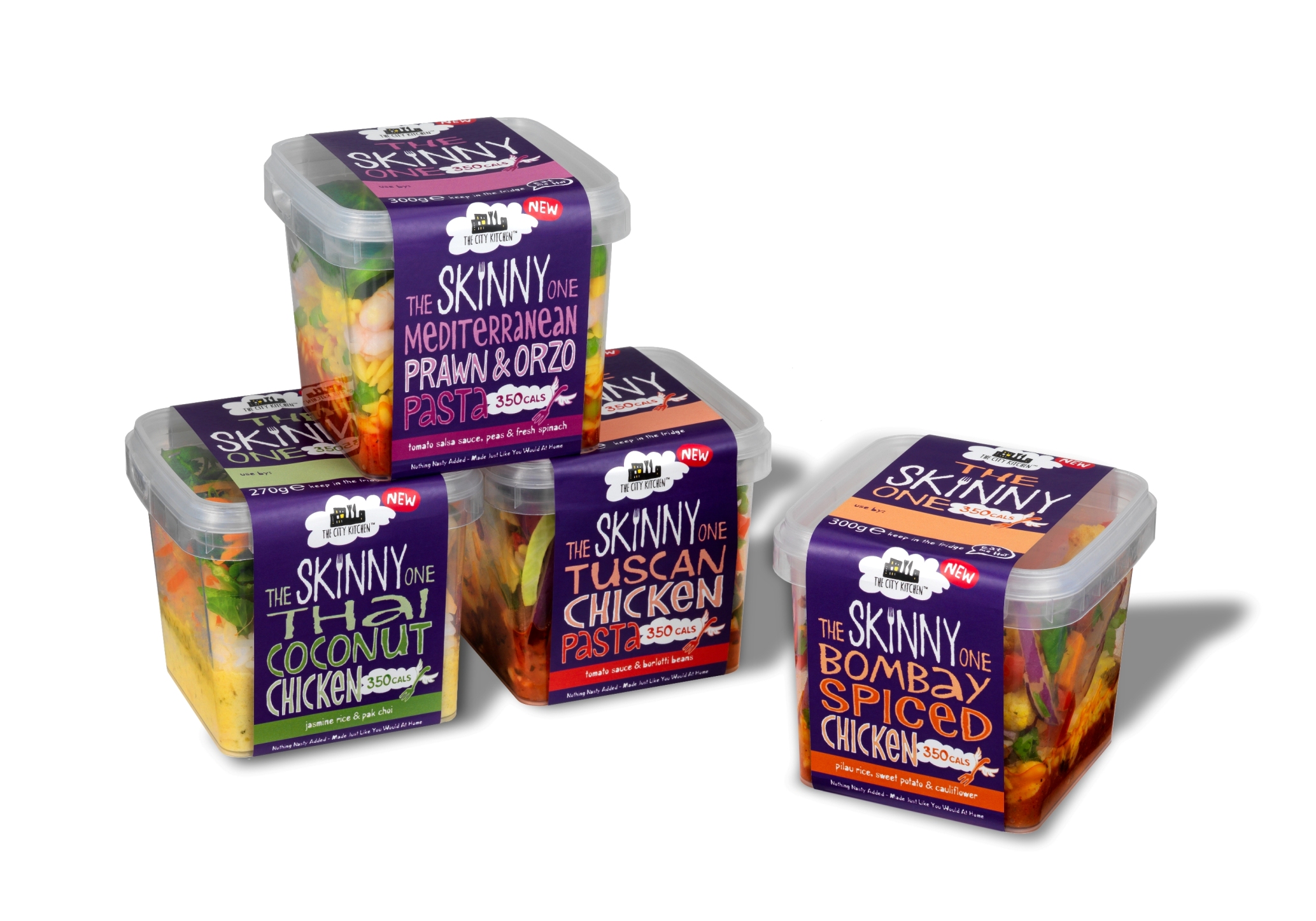 I struggle with lunchtimes generally. I can't eat sandwiches into infinity, the mundanity and repetition blows my mind. So when I'm offered something a little different to try to pep things up I nearly bite their hand off.
I was sent a selection of "Skinny One" ready meals. Let me get this out of the way: I don't like the phrase ready meal, it implies a slop of sauce with a meagre piece of unnamed meat. This does not describe these little pots at all: most have a layer of perky, fresh looking veg; some rice, pasta or noodle; and a vibrant sauce. You microwave them for a few minutes with a brisk stir. I managed to try them all bar the Thai coconut chicken, which I was assured is pleasantly spicy and creamy. I started with Bombay Spiced chicken, which started fairly plain but after a few mouthfuls the flavours start to build and it ends up a very satisfying "curry". To its credit a Bangladeshi colleague also tried one and really enjoyed it, which surprised me! I thought it might be a case of coals to Newcastle but it seemed to be a well-received lunch. The prawn and orzo pasta was very tasty, leafy and fresh with a lovely fruity sauce. I found the Tuscan chicken pasta a bit disappointing. It's somewhat bland and not particularly satisfying. What is consistent about all the meals is the texture of the meat: so tender! You wouldn't expect it in this kind of pot but it's very welcome. That combined with a dose of veg means that at 350 calories each makes them a relatively guilt-free meal.
On the whole I really enjoyed these lunch pots. While I won't be having one every day it has inspired me to make similar lunches by parboiling noodles, pouring over a sachet of stir-fry sauce, throwing a handful of mixed veg on top and taking to work in a lunchbox ready for microwaving.
To find out more about the range visit their Facebook page.