thai chicken curry with kung po rice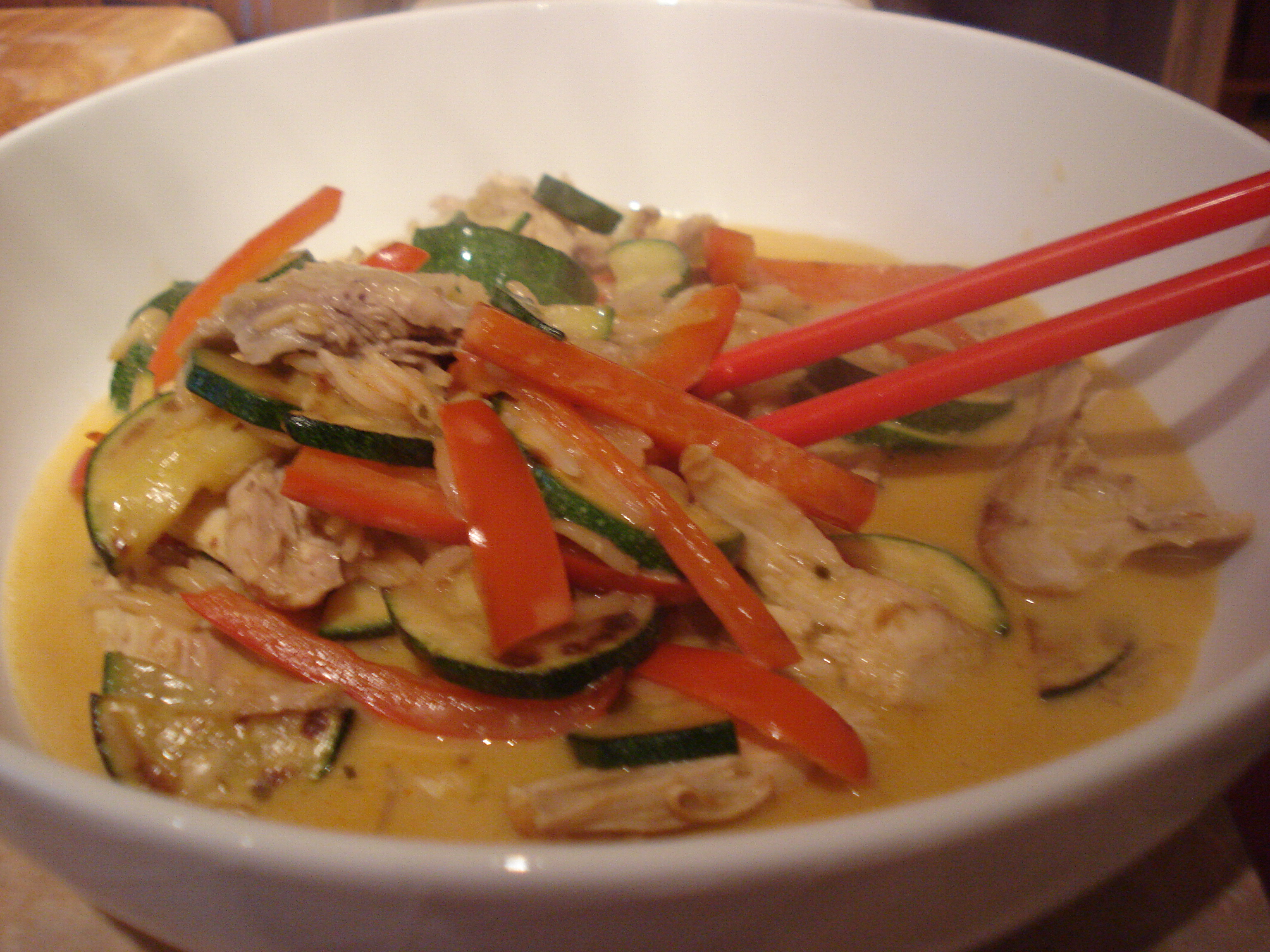 Having both rice and curry paste in the cupboard to use up, I played with the idea of Thai green curry to create a lifting and tasty midweek meal. Using some Tilda Kung Po stir fry rice and other bits and bobs lying around, I lucked on to something pretty nice.
Thai chicken curry with Kung Po rice:
2 chicken legs
Dark soy sauce
1 courgette, sliced
1 red pepper, sliced
1 packet Kung Po stir fry rice
For the sauce:
1 teaspoon Thai green paste
1 can coconut milk
500ml chicken stock
Fish sauce to taste
Pre-heat the oven to 180°C.
Shake some soy sauce over the chicken legs and rub all over. Pop in the oven for 40 mins until crisp and cooked through. Shred the meat off the bone with two forks.
Put the paste in a pan and sizzle for a minute, then add the remaining sauce ingredients and simmer to reduce.
In a separate pan fry the courgette and pepper in a little oil until tender, then add the chicken meat. Add the rice and cook for a further minute. Combine with the sauce and serve.