toffee apple cake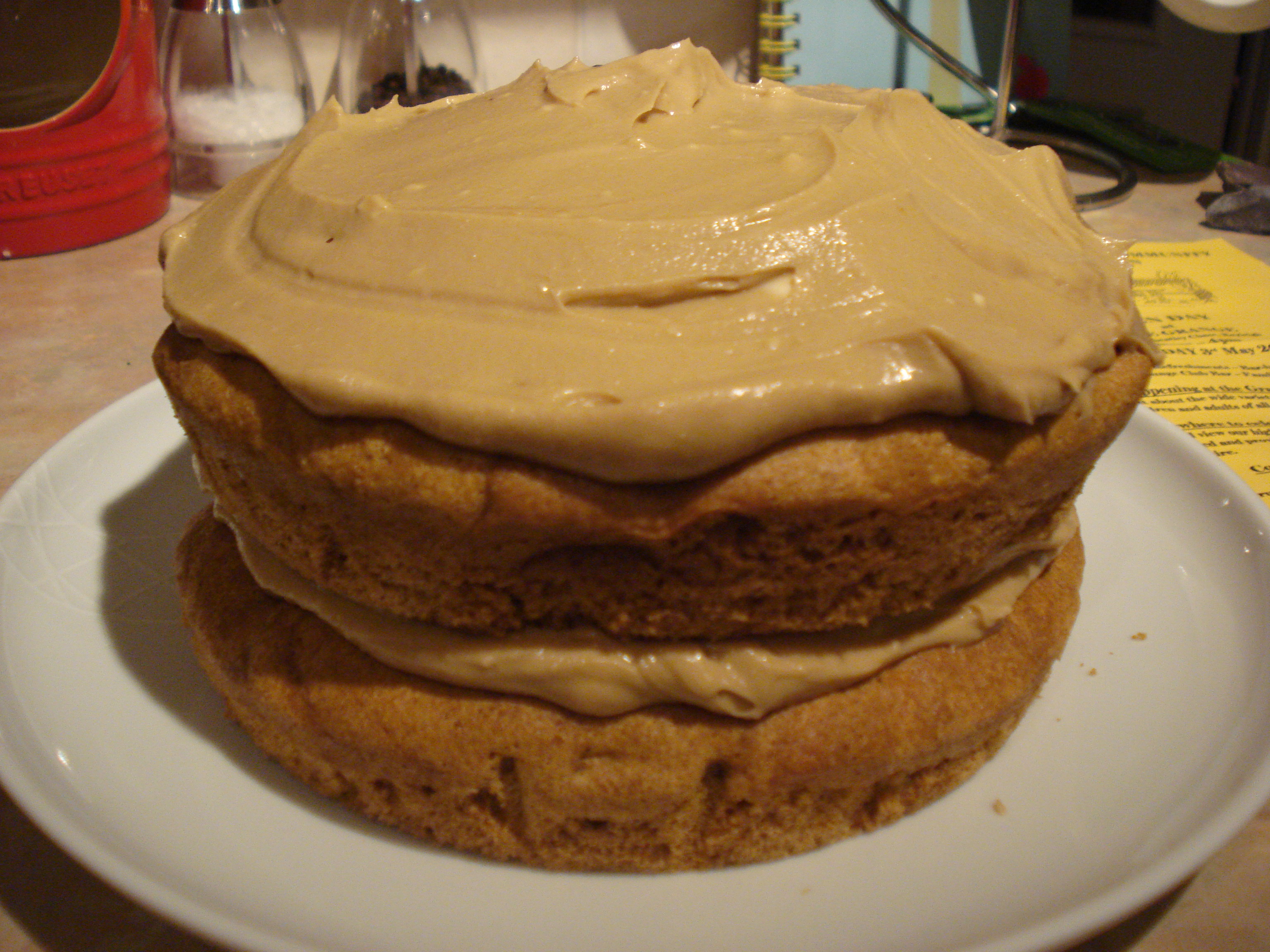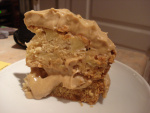 A recent visit to From Donuts to Delirium had me drooling at the Ottolenghi cake recipe: an olive oil apple cake with a maple syrup-cream cheese frosting. I had to make it. Isn't that what bank holidays are for?
Ye gods, it was good. A firm crust on the outside with a light, bubbly texture. Soft and acidic bites of apple here and there. And an unctuous, creamy, super-sweet maple-syrup flavoured icing. Delicious! The only thing I've changed is the name: it's a bit of a mouthful so I thought toffee apple cake summed it up much more tidily.
I won't bother re-printing the recipe here, head on over to From Donuts to Delirium for the whole thing.