victoria sponge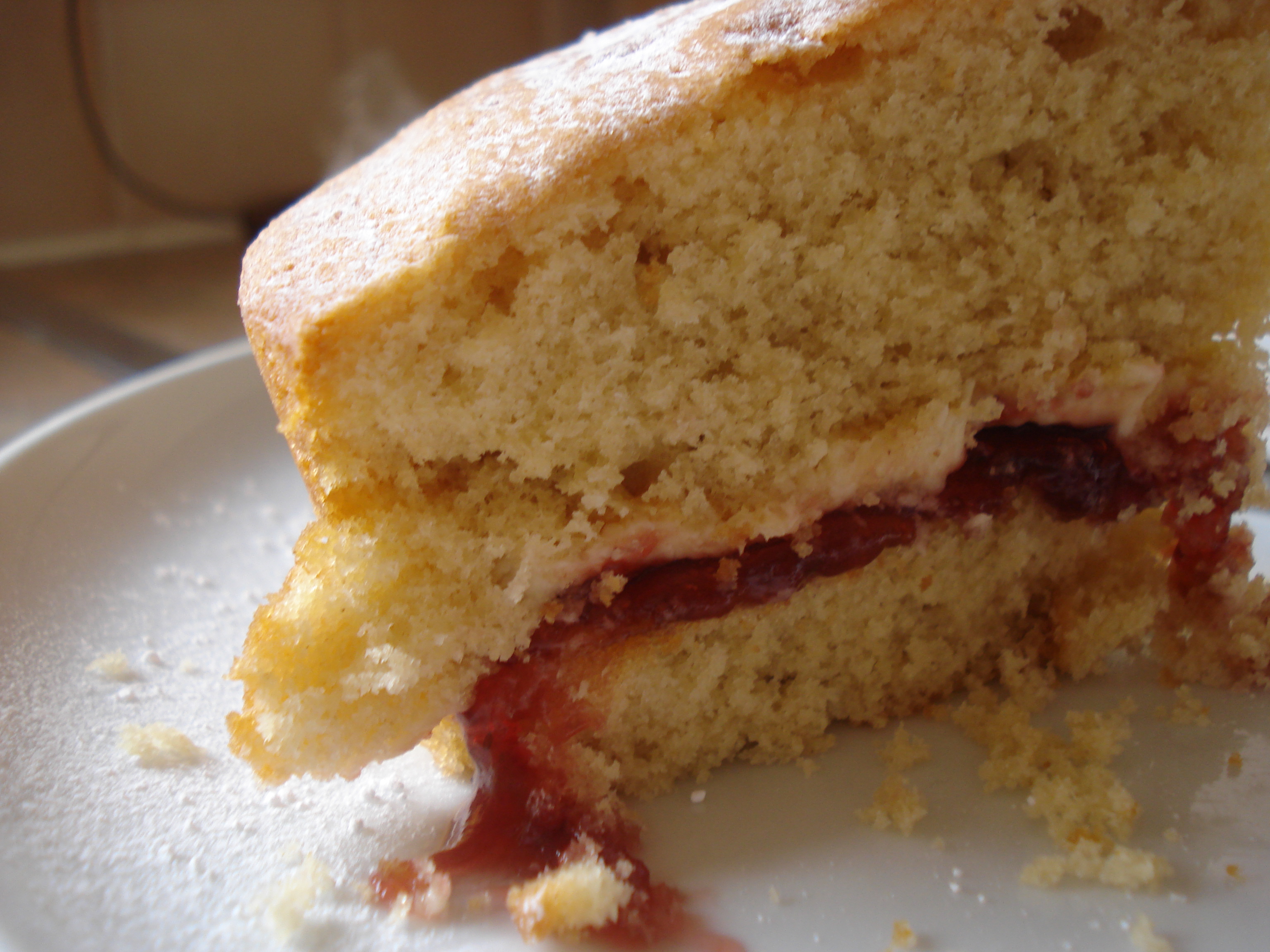 Now this is more like it. After last week's misfire, this Victoria sponge was extremely satisfying. Light and crumby, with rich cream and tart jam, we're heading in the right direction. There's still some improvement to be had in the texture, so that's my next area to work on.
Baking is a very different area for me; I'm so used to the 'slap dash' nature of most savoury cooking. You know – taste this, dash of that, more of t'other – but baking requires that chemistry, that alchemy that a well-risen sponge demands. I'm very up for it, and keen to understand what each part of the mix brings to the final cake.
Victoria sponge:
175g butter
175g caster sugar
175g plain flour
3 eggs
1 teaspoon baking powder
Few drops vanilla essence
To finish:
Strawberry jam
50g butter
50g icing sugar
Sifted icing sugar
Preheat the oven to 180C°. Line and grease two 20cm baking tins.
Combine the butter, sugar, flour, eggs, baking powder and vanilla in a freestanding mixer with a pinch of salt and blend to a smooth batter.
Pour into the sandwich tins and bake for 20 mins or until the batter has risen and springs back to the touch. Remove to a cooling rack.
Beat together the icing sugar and butter to a smooth cream – you may need a splash of milk to let it down. Spread one of the cakes with jam, the other with the buttercream and sandwich together. Finish with a dusting of icing sugar.