white chocolate gateau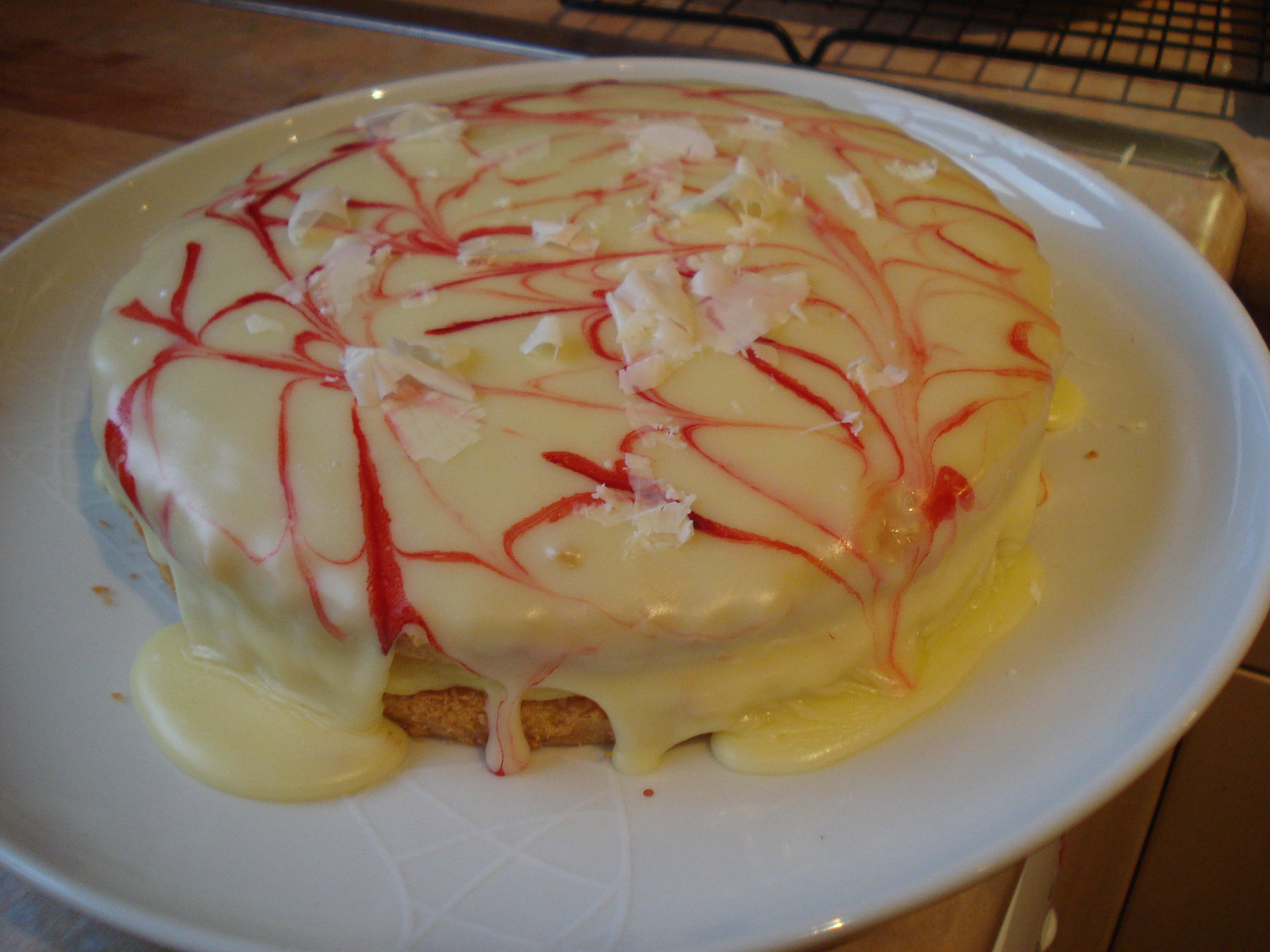 Cakes and baking isn't really my thing. I don't know why, but batter rarely sets, sponge goes leathery and it ends up being a fantastic waste of time. Well, not this year. I will become Ace of Cakes.
Attempt #1 this year is true to form. I blindly followed an Olive magazine recipe, much to my peril. When I was assembling it I knew something was wrong but couldn't put my finger on it. Out came two dry, flat cakes of sponge, bland and weird. My wife quite astutely spotted it: no raising agent. I double-checked the recipe and I followed it perfectly. Plain flour, beaten egg yolks and sugar. That was it. The maddening thing is, I've seen this recipe printed more than once, and I'm certain there were no differences.
That aside, the icing was pretty great – but then melting chocolate and butter together is hardly going to result in a disaster, is it?!
Attempt #2 follows soon – watch this space.