barnsley chop with redcurrant sauce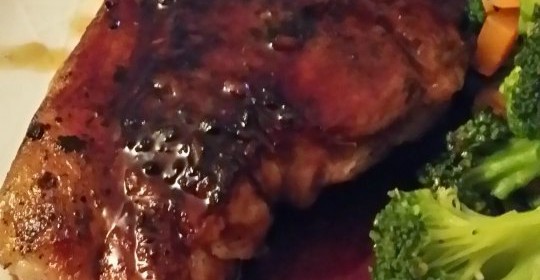 I spent some time over Easter up in the Peak District. Mostly it was spent gadding about Alton Towers and tearing around Cbeebies Land (which is great fun by the way).
We also took in some of the local towns like the unfathomable Alpine-influenced Ilam, which looks like something from the Sound of Music hewn from the mountainside and dropped in the middle of England. There's also the charmingly old-fashioned Tissington constructed around elaborate Well Dressing ceremonies with the tiniest network of shops such as a butcher's, candle shop and sweet shop. We also enjoyed Cheadle and it's mightily impressive Pugin's church which was fastidiously detailed.
After a long day visiting the beautiful Chatsworth House and taking in their enviable farm shop (which the butcher mentioned to me takes £3.5 million a year over the meat counter alone), we and the friends we went with stopped off in Monyash. We plumped for dinner in The Bull's Head, a pub dating back from 1619. Isn't it crazy in this country we can have pubs that are 400 years old?
After a nice drop of cider we enjoyed an old fashioned pub dinner. I saw something on the menu I hadn't seen in years and given it was April, was perfect. A Barnsley Chop. Taken from the lower back of the animal, this perfect double chop gives you that great mix of crispy fat, chewy outer meat and tender up to the bone.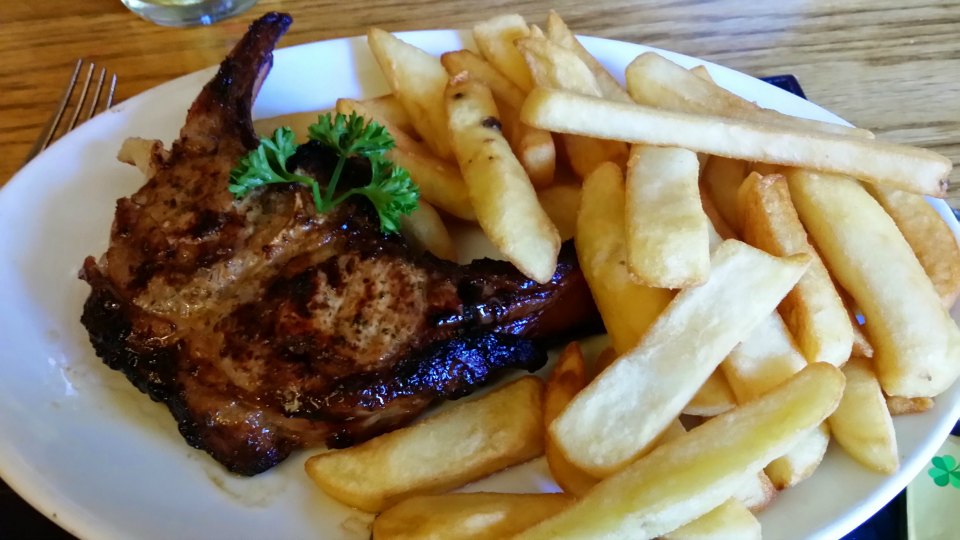 With steak-cut chips on the side it's just the thing after  hard day's sightseeing. It was glorious. So much so, that I wanted to have it again at home. Before heading back, I popped into the butcher's in the aforementioned Tissington and grabbed some chops for another dinner. (The butcher also looked like he was going to kill me but that's another story for another time).
A Barnsley Chop needs to be cooked carefully to get it right. It's so thick that you need to cook it right through to the bone (to your liking) and yet want a high heat to render that fat and caramelise the surface. I start mine on a high heat to get that fat melting then turn it down as I flip it on the side.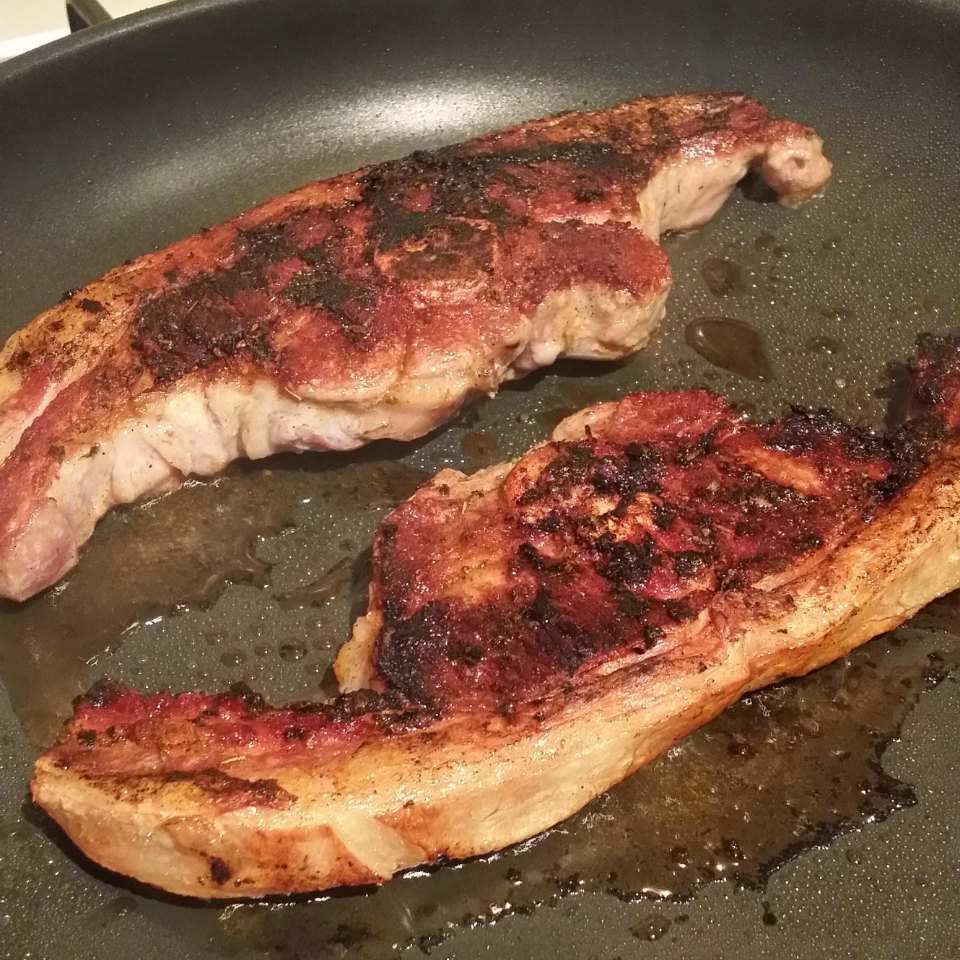 To complement it, a tangy sweet gravy made from pan juices flavoured with redcurrant that helps punch against the fat. If you're ever in Monyash, stop by The Bull's Head for a chop.
Want more information about the Peak District? Try 10Adventures. All the routes on it, including the GPS coordinates, are free to use and download for anyone.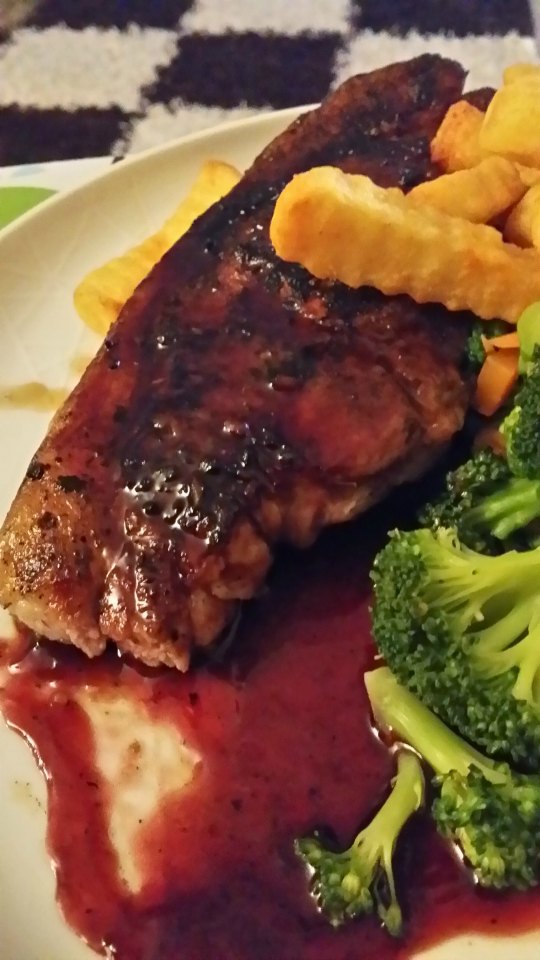 barnsley chop with redcurrant sauce