chocolate banana bread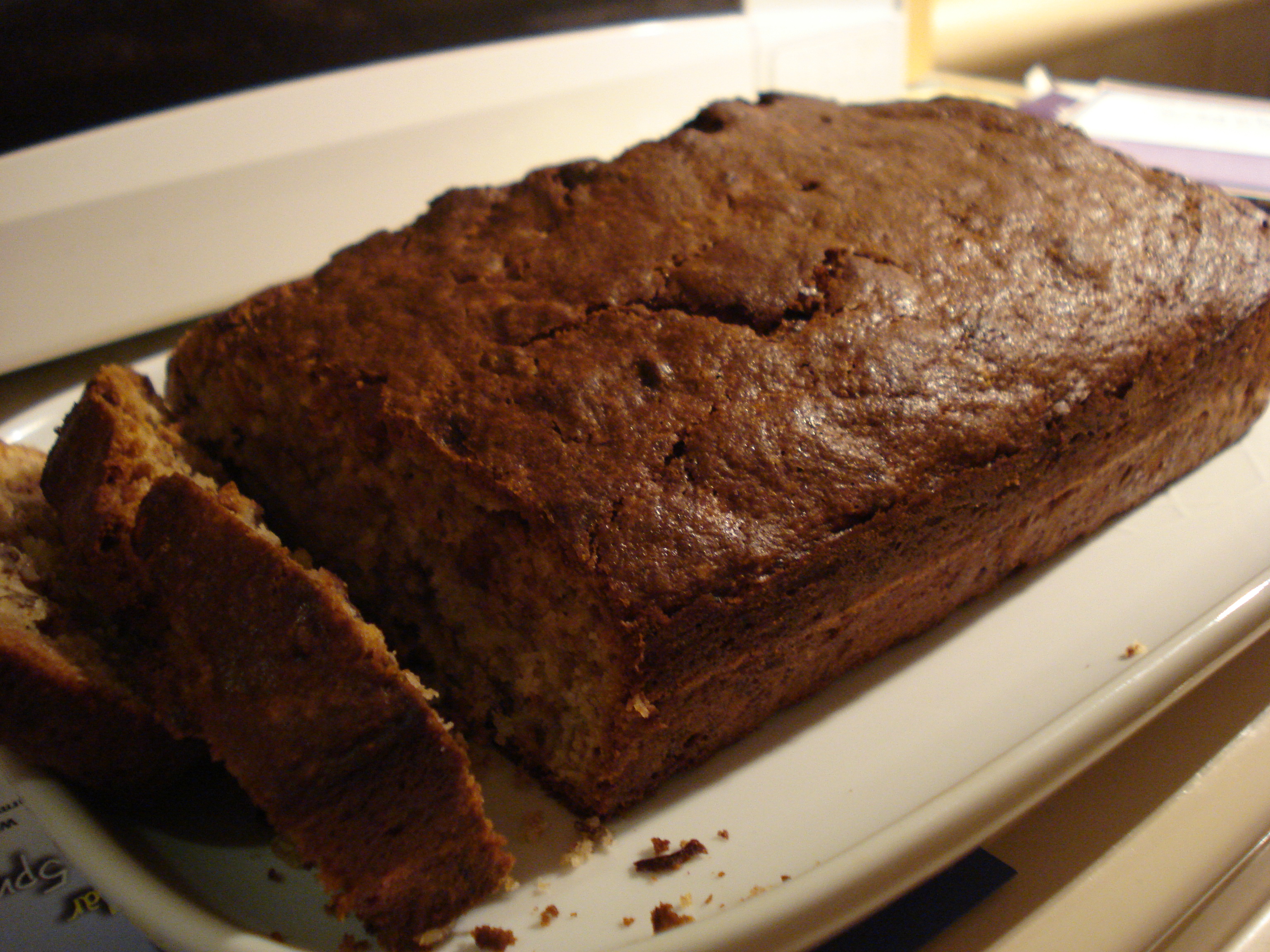 Isn't it great when things just work out? I had some bananas blackening on my windowsill, and the next day some nice person emails me a bunch of Cadbury's Fairtrade recipes, including this one for chocolate banana bread. Serendipity. I don't even particularly like bananas, but I seem to be cooking a lot with them lately.
This was lovely – exactly what you'd epxect – but not quite chocolatey enough for me, so I slathered it in chocolate spread (Fairtrade of course). Perhaps I'll just add more chocolate next time.
Fairtrade Fortnight is 27th February – 11th March. Find out more here.
Chocolate banana bread:
75g Cadbury Dairy Milk Fairtrade milk chocolate
250g self-raising flour
Pinch of salt
1 level teaspoon baking powder
150g Fairtrade caster sugar
100g butter, softened, plus extra to serve
50g walnuts chopped
2 eggs
1 tsp vanilla extract
Finely grated zest of 1 Fairtrade orange
475g Fairtrade whole bananas (about 4 small ones), peeled
Preheat the oven to 170°C. Lightly oil and line a loaf tin with parchment paper.
Sift the flour, salt and baking powder into a large bowl. Add the sugar, butter and nuts rub it in until the mixture resembles coarse breadcrumbs.
Whisk the eggs, vanilla extract and orange zest in another bowl. Add the Fairtrade bananas and mash. Then melt the Cadbury Dairy Milk Fairtrade milk chocolate and fold it into the banana mixture.
Make a well in the centre of the dry ingredients and pour in the banana mixture. Gently but thoroughly bring all the ingredients together with a wooden spoon, then pour into the prepared loaf tin. Smooth the top and bake in the oven for 1- 1 ¼ hours or until a skewer inserted into the middle comes out clean.
Allow to cool for 5 minutes before removing the cake from the tin. Serve sliced and buttered