competition – win jamie oliver's 15 minute meals book [closed]
This competition is now closed. Many thanks for all your entries. So many ideas in there, both inspired and crazy! The winner has been notified by email.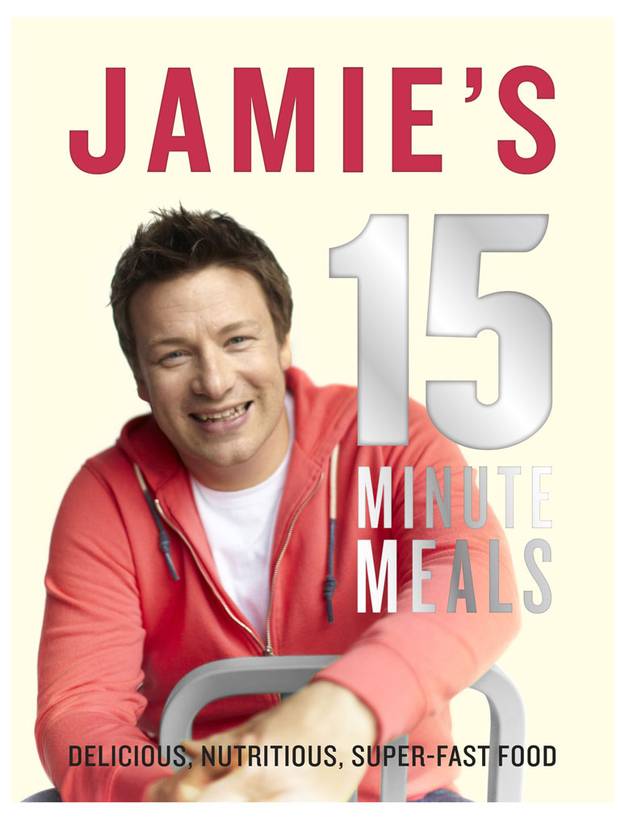 You can't move far around this blog without bumping into a Jamie Oliver recipe. It's fair to say I'm fan, having decked out my kitchen with branded crockery, bakeware, utensils and knives. I even owned a Flavour Shaker
.
After the rip-roaring success of Jamie's 30 Minute Meals
, we now have Jamie's 15 Minute Meals
. Not content with resting on the success of this book, he took a step back and realised more could be done with a tighter focus on a single, substantial dish. I've tried a few of the recipes out already and I've been impressed with what you can achieve in a short time so far.
I've already blogged a few of these: golden chicken and chilli con carne meatballs.
To celebrate the start of the series on Channel 4 this week, I've got a copy of his new book to give away. To be in with a chance of winning, just leave a comment answering the following question:
What's your best time-saving kitchen tip?
Competition closes 8pm 28th October. Comments posted after then won't be counted.
I'll pick the winners at random using some fancy random number generator.
Entrants must be 18 years or older.
If the winner hasn't replied within one week, someone else will get it.
Only people from the UK please. Additionally, I'll only post to a UK address.
Any answer along the lines "I get the wife to do it" or "I have the kebab shop on speed-dial" will be tutted and sighed at, and not counted. Get into the spirit of things, people!