diamond jubilee chicken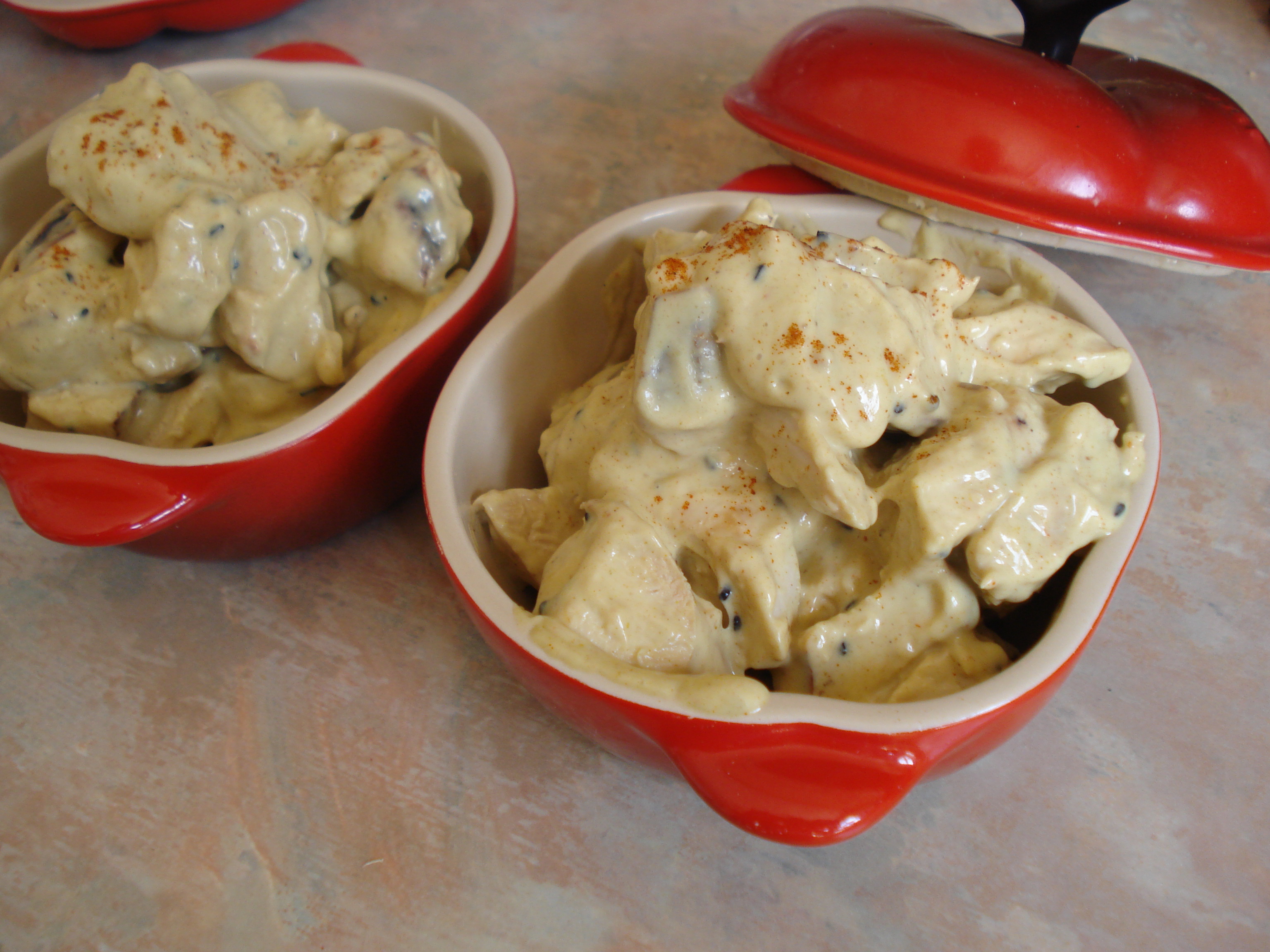 Another year, another royal celebration, another round of special dishes by Heston Blumenthal. Following last year's trifle to commemorate the royal wedding, this year Heston produced a panoply of picnicky treats. I've had a stab at one here: Diamond Jubilee Chicken.
I'm really not a fan of coronation chicken, the dish originally commissioned for the Queen's coronation. For me the fruit in there just really jars. Thankfully this version dismisses all that and you get a lovely curried chicken mayo. I read the summary of the ingredients and given it a go myself. You can skip the brining if you like, but brining gives you succulence and depth of flavour, with a lovely finish of peppery nigella seeds which I adore.
I haven't been able to try the shop-bought version. It may or may not taste like the Heston dish but it makes a great buffet treat regardless.
Diamond Jubilee chicken:
3 chicken breasts
For the brine:
1 tablespoon coriander seeds
1 star anise
1 teaspoon fennel seeds
1 tablespoon black peppercorns
1 tablespoon golden syrup
For the dressing:
300ml mayonnaise (home made if you can)
1 teaspoon garam masala
1 teaspoon turmeric
1 teaspoon smoked paprika
1 tablespoon nigella seeds
Lemon juice, to taste
Put the chicken and all the brining ingredients in a large bowl. Cover with water and add enough salt to make an 6% brine solution. Allow to brine for 6 hours, then drain, rinse and pat dry.
Grill the chicken until cooked through (I used a George Foreman Grill). Allow to cool on a wooden board and then slice into bite-size chunky pieces.
For the dressing blend all the ingredients together, then stir in the chicken. Dust with paprika and serve with toast, crudites or salad.