pea and comte ravioli with saffron butter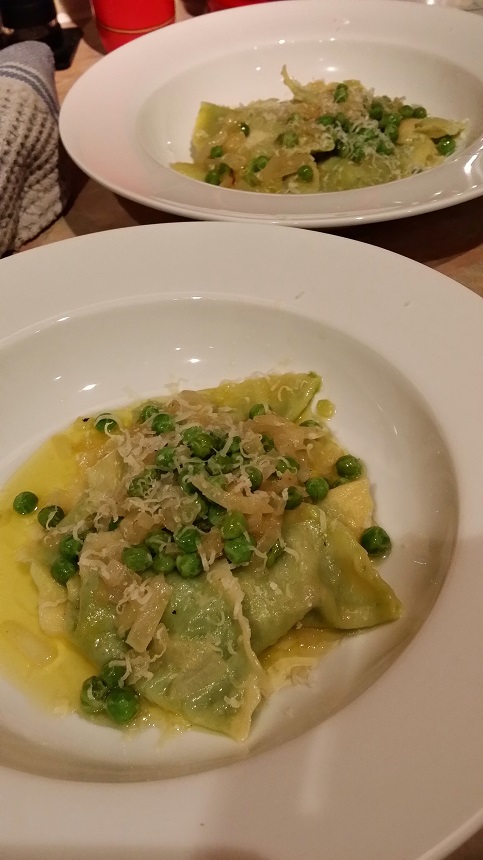 Many, many years ago I owned a pasta machine. I used it until it literally fell apart, tossed it in the bin and forgot about it. This was 12 years ago or so.
I figured it was about time to get myself a new one. I picked up a dirt cheap one from Amazon to play around and got stuck in.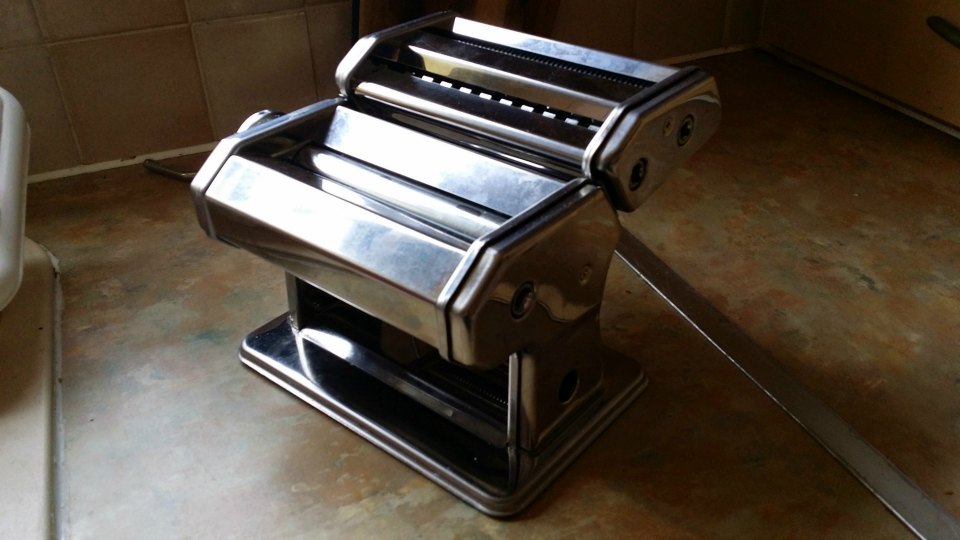 I found that not all pasta doughs are equal. Not equal at all! Some of them are doughy, some oily, some crumbly… it took a while to find a dough I was really happy with. I made some tagliatelle and similar shapes and was pretty pleased with it.
I've been following the excellent thehestonblumenthalteam on Instagram. I think it exists just to shift Sage Appliances merch but they really do post some cracking recipes. Their recipe for crab, pea and cheese ravioli looked divine and they kindly sent me the recipe.
I adapted it for my own larder and pushed it in a slightly different direction. I used some excellent Comte cheese, and gave it a luxurious twist with a saffron butter. I was really pleased with how it came out: rich saffron on first bite, with smooth sweet pea and cheese inside firm pasta. Lovely.
The pea puree recipe is as they sent it to me, and it's so good. Like, just make a batch of it to eat with a spoon good. I'll definitely be using that in future.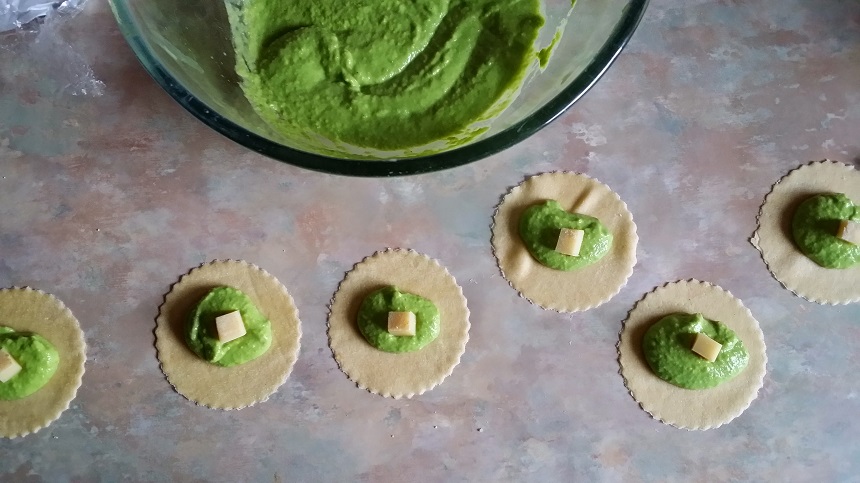 pea and comte ravioli with saffron butter
Ingredients
For the pea puree:
25

g

unsalted butter

1

clove

garlic

finely minced

1/2

onion

finely chopped

100

g

vegetable stock

200

g

frozen Bird's Eye peas

50

g

unsalted butter
For the pasta dough:
200

g

00 flour

50

g

fine semolina flour

2

whole eggs and 1 yolk
For the saffron butter:
1/2

onion

finely chopped

8

saffron threads

20

ml

white wine vinegar

100

g

unsalted butter

chilled
Instructions
Melt the butter in a saucepan and sweat the garlic and onion until soft. Add the stock, bring to the boil, add the peas, bring back to the boil, and simmer for 45 seconds. Remove from the heat. Strain the peas reserving the cooking liquid. Place the pea mixture in a blender and blitz to a puree consistency, adding reserved liquid if need be. When smooth, chuck the butter in too, then strain through a sieve. Season to taste and reserve in a piping bag in the fridge. It should be quite firm when cold.

Place the flour and semolina in a bowl using a fork bring in the eggs until the dough begins to come together. Continue kneading until smooth and elastic. Shape the dough into a rectangle and wrap in clingfilm. Place in the fridge and allow to rest for at least 30 minutes.

After resting, roll the pasta into as fine sheets as possible and cut into discs measuring 6-8 cm using a pastry cutter.

Pipe a small amount of the cold pea puree in the centre and top with a cube of Comte. Lightly moisten the edges of the dough with water, fold the dough over into a half circle, pressing down the edges. Place them on a tray covered with flour, cover with cling film in the fridge for up to 3 hours.

Place the onion and vinegar in a frying pan. Add a splash of water and bring to the boil. Boil until the liquid is reduced by half and add the saffron and peas. Fry for one minute.

Cut the butter into chunks. Reduce the heat to the lowest setting.

Toss in a piece of butter and stir in briskly. Continue adding the butter, one piece at a time, stirring to melt each piece before adding the next.

Add the ravioli to the saucepan. After one minute they should float to the top. Use a slotted spoon to remove them from the saucepan to the frying pan - don't be too diligent on the draining, let a little cooking water spill into the butter. Once all the ravioli are in the sauce, crank the heat back up and baste the pasta in the butter. After one minute serve with freshly grated Comte.
Still hungry? Try Kavey's pea ravioli, or Becca's crispy fried tortellini.