pork chops with bubble & squeak and creamy apple gravy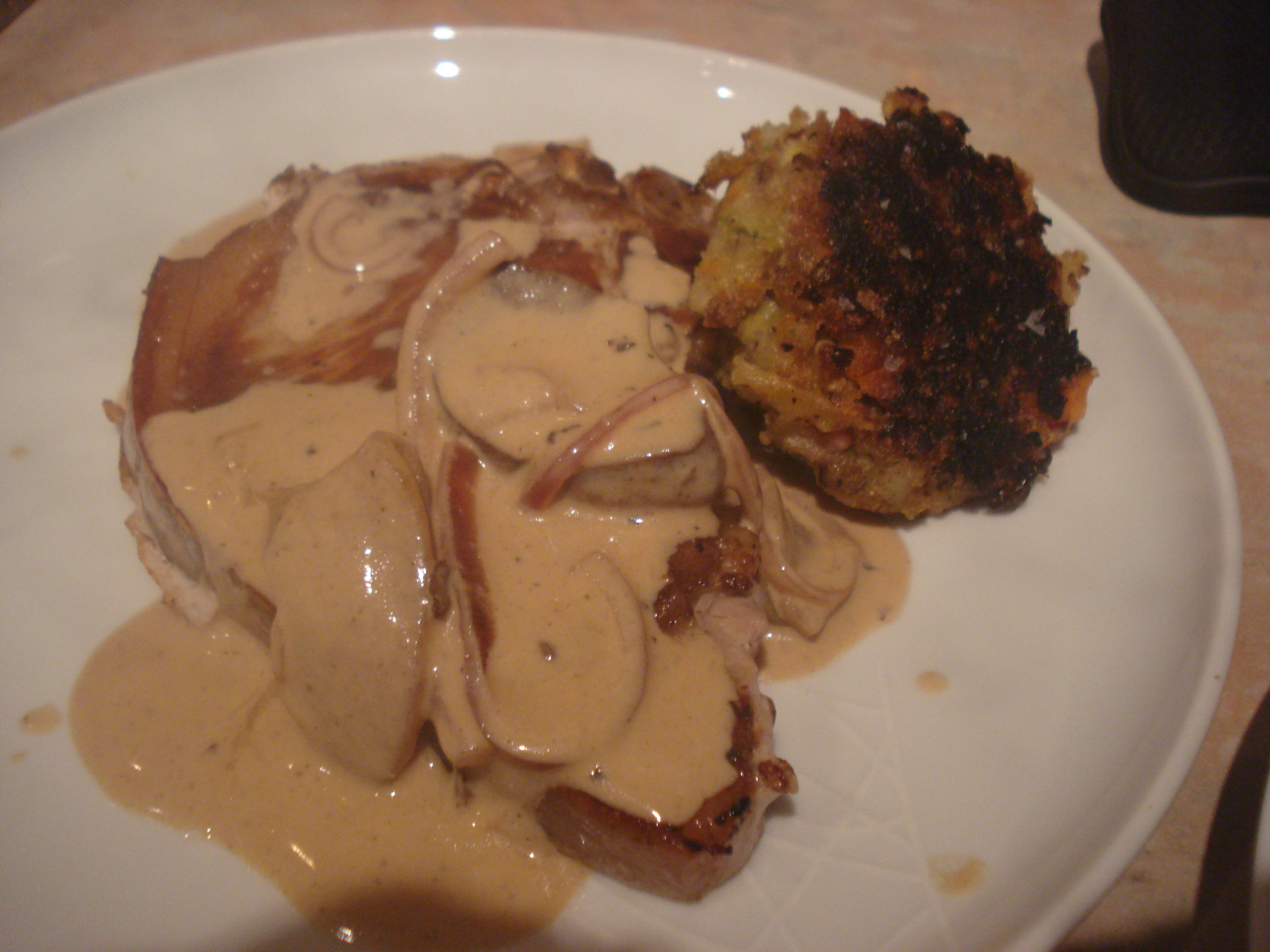 If there's ever leftovers from a Sunday roast, just try and stop me making bubble and squeak. This is proper Autumn grub, with apples, cider, pork… just the kind of thing I could eat all season long. The pork here comes from Farmer's Choice, a lovely butcher's providing excellent meat delivered to your door.
Pork chops with bubble & squeak and creamy apple gravy (serves 2):
250g leftover mash
250g leftover cooked veg (maybe carrots, sprouts, spinach, parsnip – anything really)
1 red onion, sliced
2 pork chops
1 teaspoon dried marjoram
250ml cider
250ml creme fraiche
2 firm apples, peeled and sliced
Get two frying pans on a medium heat. Season the pork chops and scatter over the marjoram.
Mix the potato and veg together in a bowl and season well. Form into little patties and add a little oil to each pan.
Put the pork chops in one pan and cook for 5 or so minutes until coloured on one side, then flip over. Add the onions and apples to the pan.
Meanwhile fry the bubble 'n' squeak patties on both sides until golden brown. Drain on kitchen paper before serving.
When the pork chops are done, transfer to a board to rest and cover with foil. Turn up the heat and deglaze the pan with cider.
When the cider has bubbled away to almost nothing, add the creme fraiche and reduce the heat right down. Stir well to combine with everything in the pan, check for seasoning and serve over the chops with the bubble on the side.