baked spring rolls
If you're looking for an alternative to deep frying spring rolls, try baked spring rolls.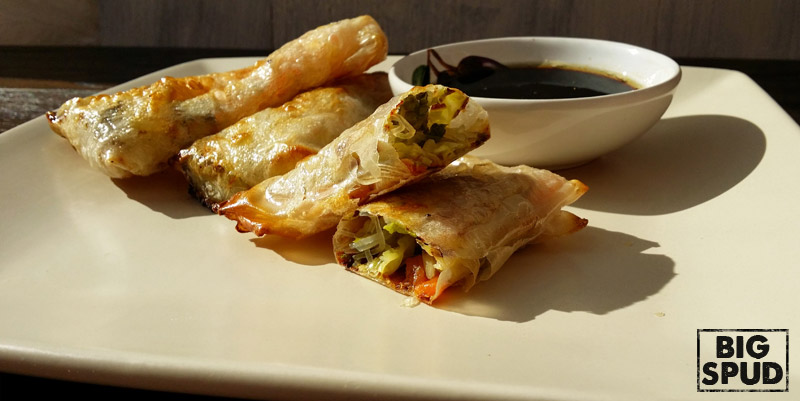 Mrs. Spud loves a spring roll, but they're not always the most convenient thing to make. But this version is pretty quick to knock up. Some baked recipes aren't a patch on their fried alternatives, but this is one that does work really well.
I love deep-fried food – a lot – but doing it at home is a faff, messy and smelly. Baking can be a an alternative to deep frying with the right recipe. For this recipe you can mix up the fillings as you wish and change according to what's in your fridge.
The hardest things are the spring roll wrappers, but larger supermarkets offer them now in both fresh and frozen varieties. Of course if you have access to a Chinese grocer you'll have no problems.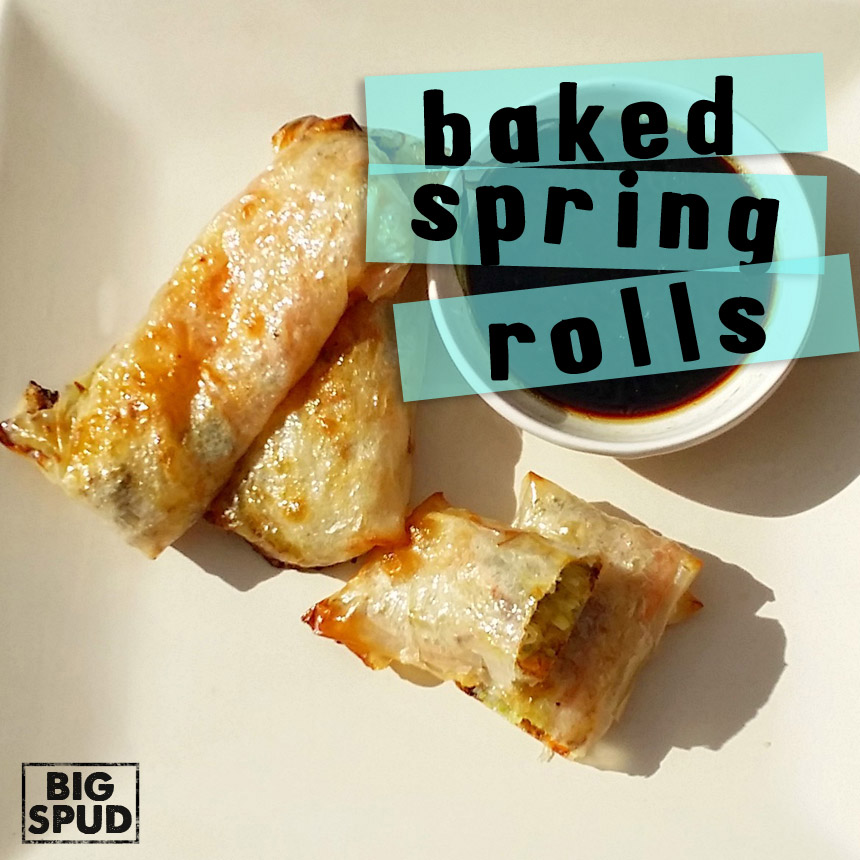 Try this baked spring roll recipe and let me know how you get on.
Preheat the oven to 200C.

Mix all the filling ingredients together thoroughly. Put a heaped tablespoon of the mixture in the centre of a wrapper. Roll up and fold over each end, a little water may help to seal. Place on a greased baking tray.

Brush lightly with oil and bake for 15 minutes or until puffed up and crisp. Serve with your favourite dipping sauce.