kinda beef pho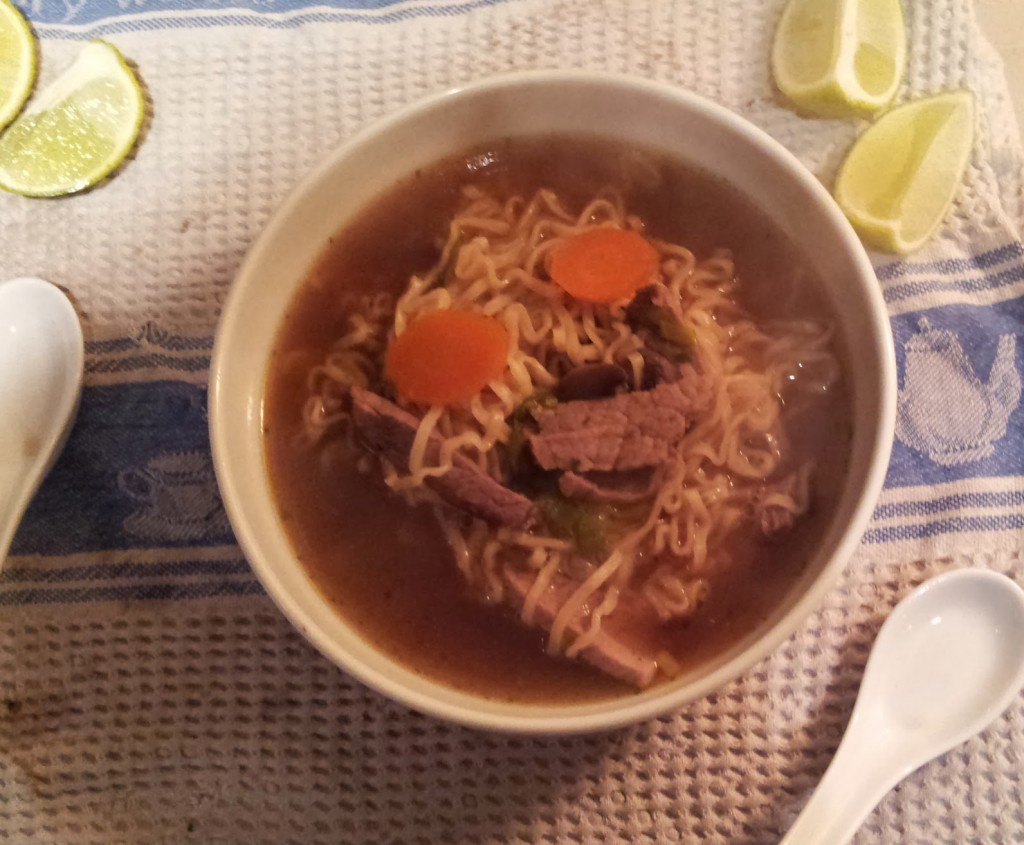 Let's get this out of the way: this is an inauthentic beef pho. It's beef and noodles in a strong broth of Asian flavours. But pho tells you the general direction we're heading in for this one.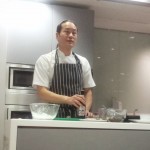 So why this dish? Well not only is a great way to use up leftovers (in this instance, specifically roast beef) but it was inspired by a brilliant little cooking demo from Jun Tanaka. As a guest of Sainsbury's myself along with a bunch of other foodie peeps watched Chef Tanaka prepare a selection of Asian / fusion dishes. He described his food backgrounds: with a Japanese – American heritage, combined with years in England, French classical training and many holidays in Thailand he has a lot of experiences to draw from. I was chuffed to see Kavey there so we could joint-coo over the excellently rare miso salmon, roll eyes at professional food writers assuming umami is a new invention, and debate the dislocated origins of rack of lamb with roasted peppers and chickpea pancakes. She also got a giggle when a bird's eye chilli from a Tom Yum soup got stuck in my throat, causing me to cough uncontrollably and one of my eyes to stream. Luckily it moved on soon enough, but not before I'd turned bright pink.
Errant chillies aside, Jun's food was fabulous, and I will definitely be giving the salmon a whirl.
The true meaning of the night was to draw attention to the speciality ingredients range. A kinda Vietnamese-style beef pho seemed a good way to get inspired by some of these. Here I've used some Sainsbury's Mirin to add a dash of seasoning to this humble dish, along with dried mixed mushrooms to up the umami quotient. It's warming and wholesome, and adaptable enough to take pretty much any meat or veg you care to throw at it.
Add a dash of oil to a large saucepan. Over a high heat add the garlic, ginger, ginger, peppercorns, chillies and cinnamon and stir fry for a minute or two until they start to smell aromatic. Add the stock, cover and simmer for an hour.

Meanwhile cover the dried mushrooms in boiling water and steep for the same time.

Strain the stock and add the noodles, carrots and onions. When the noodles are tender add the oyster sauce, mirin, fish sauce and beef. Simmer for a couple of minutes until everything is piping hot and serve, with lime wedges on the side to each to add fresh zing.