smoked chicken stroganoff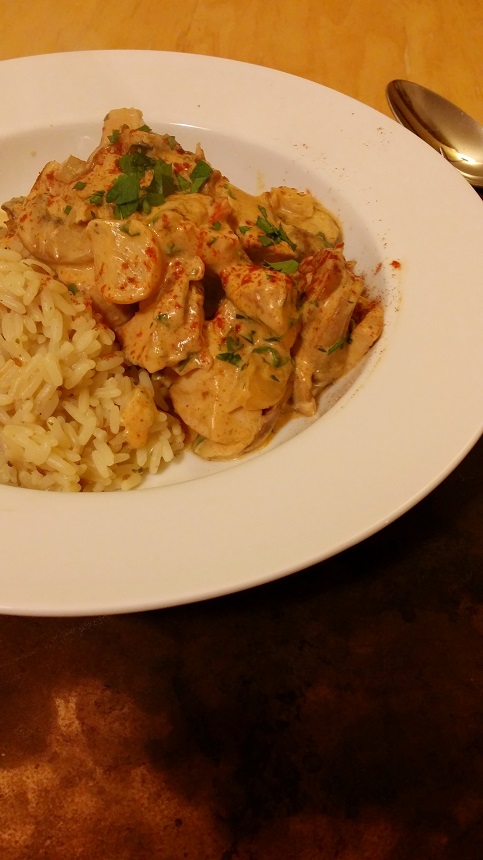 I'm no stranger to stroganoff, usually with beef. But here's a recipe to ring the changes and try a different technique into the mix: smoked chicken stroganoff.
If you haven't smoked meat before, you just need a wok with a lid. You add your smoking flavourings to a tin foil pouch, along with some rice to slow the burning process down, and set your meat perched above it. I use wooden skewers as a trivet to hold it over the smoking pouch.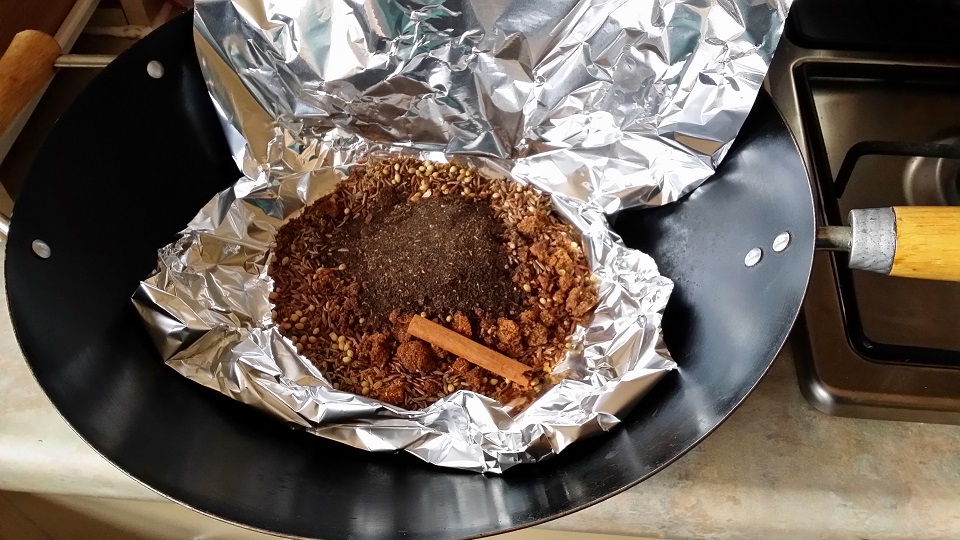 Turn the heat up and leave for as long as you want it smoked. You can apply the same technique to cheese too.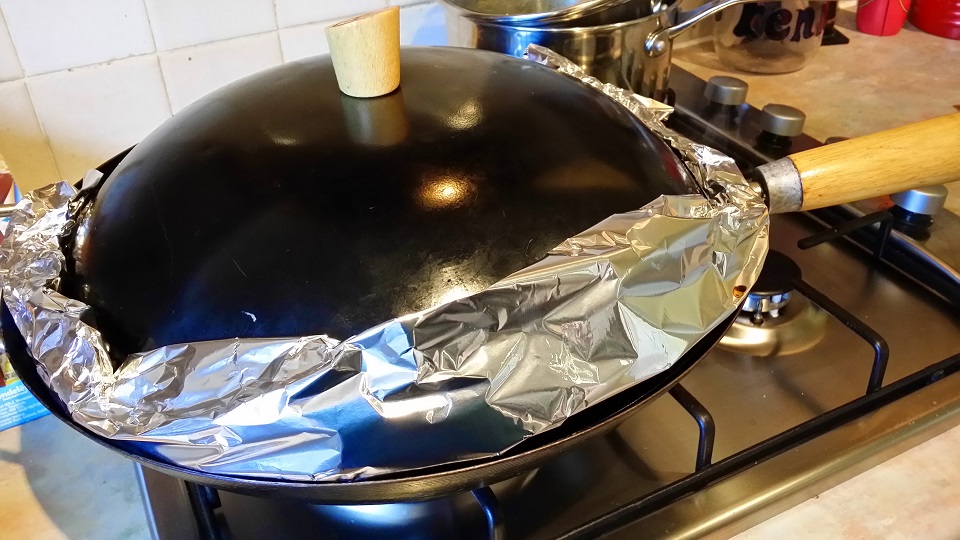 One word of warning though: it can stink up the joint, so make sure you vent your area really well (or even better, do it outside over a gas stove or barbecue).
Check for doneness using a probe thermometer. You're looking for something in the high sixties, about 68C. It'll take on a neat bronze finish.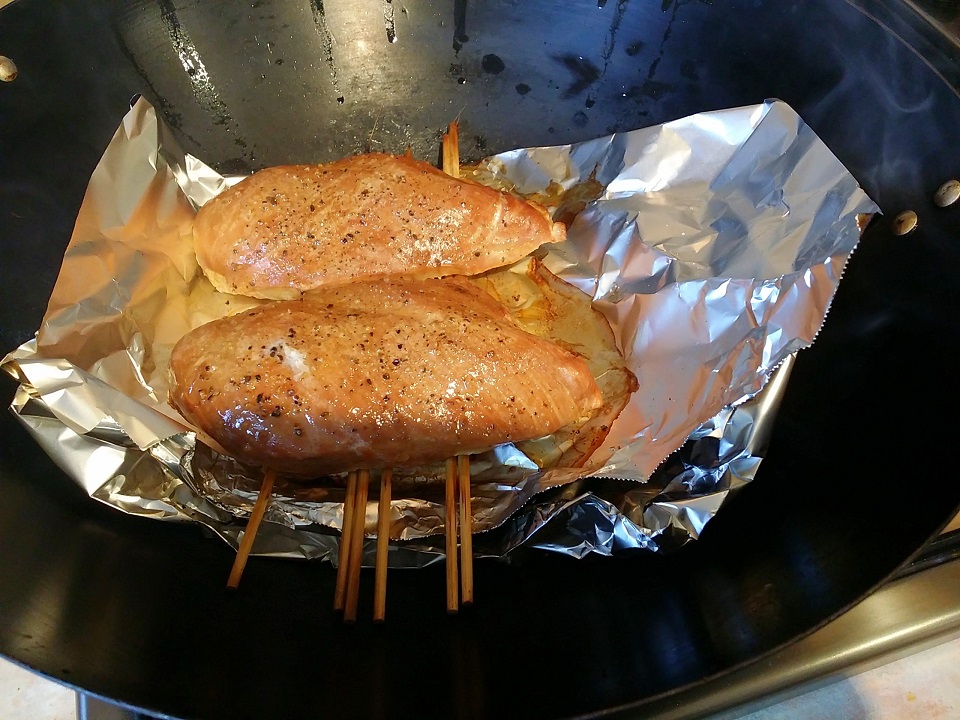 This was a great ingredient for the stroganoff: a powerful smoked chicken against creamy yet sharp sauce.
For the stroganoff sauce:
Combine the smoking ingredients in a tin foil pouch. Lay in the bottom of a wok, lay skewers on top and rest the chicken on top of that. Line the wok lid with foil and cover. Turn on a medium heat and leave for 15 - 25 minutes or until the chicken has reached 68C. Put to one side.

Get a frying pan over a medium heat and add a splash of oil. Add the mushrooms and onions, and stir fry for 3 - 5 minutes or until starting to colour. Add the brandy and deglaze the frying pan. Add the creme fraiche and gherkins, slice the chicken and add to the pan too. Stir to combine. Cook for another 3 - 4 minutes until thickened, and season to taste. Garnish with parsley and paprika. Serve with rice.