tomato and black olive calzone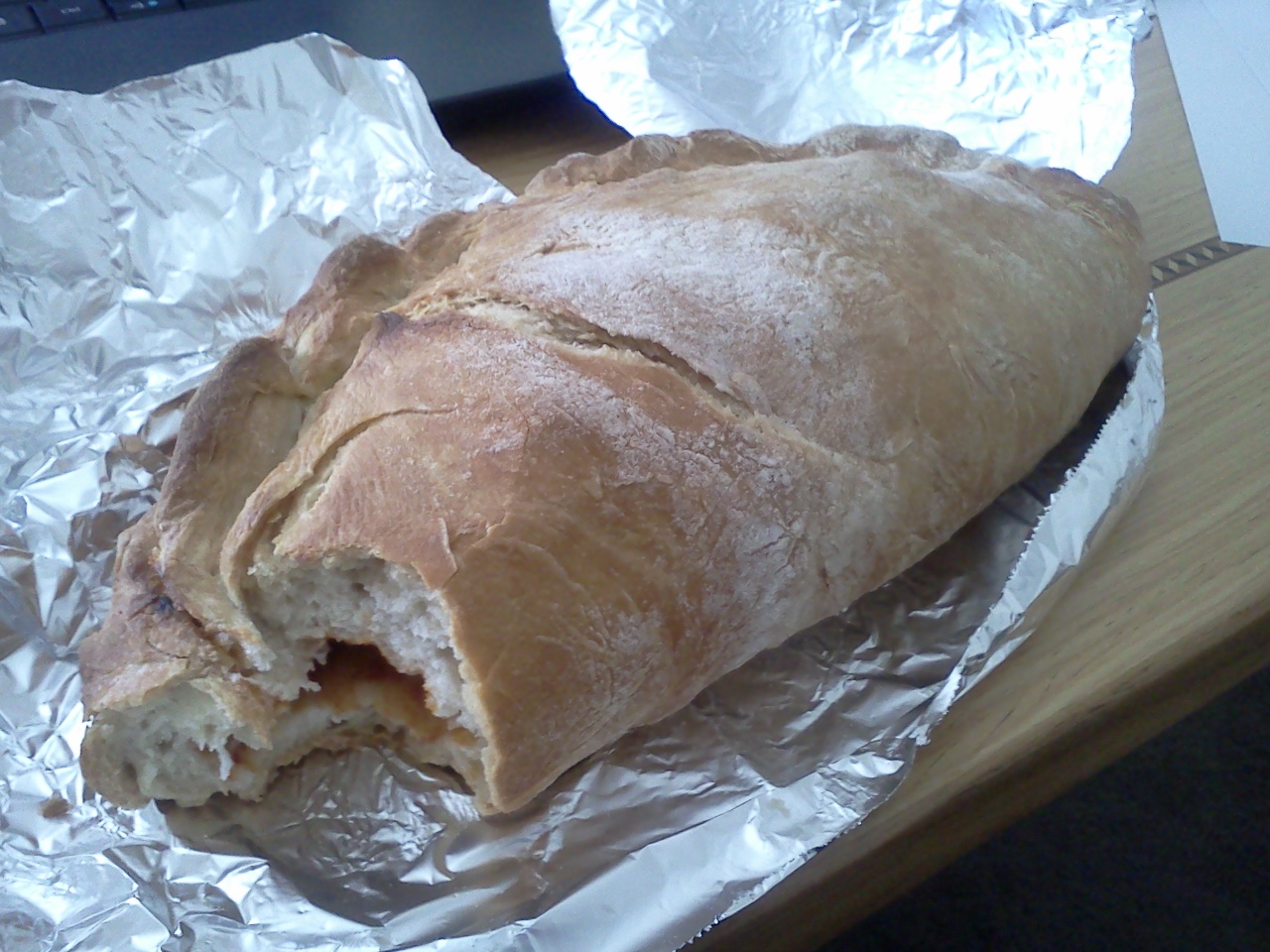 I've mentioned at length how the prospect of a slimy sandwich at lunchtime fills me with despair. So any opportunity to have something a little different just lifts my day. Flush with fruity black olives from the lovely people at Taste of Spain, and a wealth of tinned tomatoes from Cirio, I rustled up a calzone.
I made the dough a little thick, and so it was very filling! The olives were sweet and had definite wine-like flavours that were complex and interesting. For the tomatoes I used Cirio Pizzassimo, which might be my new favourite thing-that-comes-in-a-tin. It's a pizza-style tomato sauce, but thick and herby. I tried it cold out of the tin and was amazed at how delicious it was. And hot it was even better! This is definitely going to become a regular in my store cupboard for quick pasta sauces, pizza toppings and ragus.
Tomato and black olive calzone (makes 2):
325g plain flour
7g salt
½ teaspoon sugar
7g sachet yeast
About 250ml tepid water
4 tablespoons olive oil
8 Spanish black olives, halved
½ tin Cirio Pizzassimo sauce
Large handful of grated Cheddar
Combine the flour, salt, sugar and yeast and gradually add the water until you get a soft dough. Knead for 10 minutes, cover with olive oil and leave in a warm place to rise for about an hour.
Preheat the oven to 200°C. Knock back the dough and divide into two. Shape and roll into two rounds and flatten out. Cover half of each base with tomato sauce, dot with olives and a sprinkle of cheese. Fold over and wrap – I don't know the proper way to seal a calzone so I use a Cornish pasty crimped style. Back for 30 – 35 mins until golden and cooked through.