vegetable curry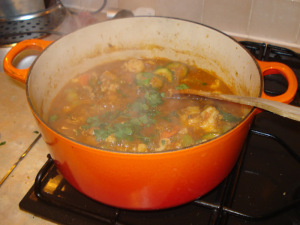 Another one from Nigella: a filling, warming bowl of food that assuages post-Christmas guilt.
Relatively simple, tin tomatoes, whatever veg was to hand (courgette, cauliflower, onions, carrots, peas), stock and some Gary Masala, boiled up for a while and dotted with coriander.
Served with a chewy, fluffy naan, it's seriously comforting.