what's new – march round-up

There's been a lot going on recently , so I thought I'd share with you a quick round up of what's been happening…
Comte cheese workshop
Comte cheese held a cookery workshop. I absolutely love Comte cheese: smooth, nutty and full of flavour. And really versatile, as evidenced by what we cooked. Check out these beautiful scones: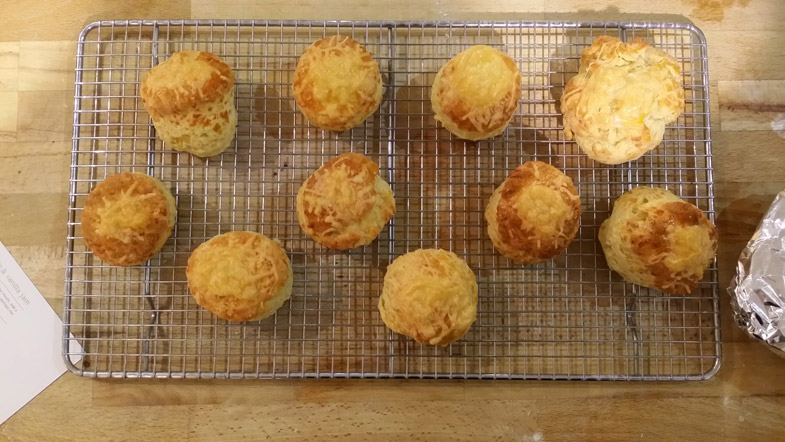 We also made a delcious chicken and tarragon pie flavoured with Comte.
Cooksister gave it a much more thorough round up, with photos at least 800% better than mine. Go give it a read for the full recipe.
If you haven't tried Comte, look for it in the supermarket – you won't be disappointed.
Noodle Kids
I've fallen in love with this charming little book.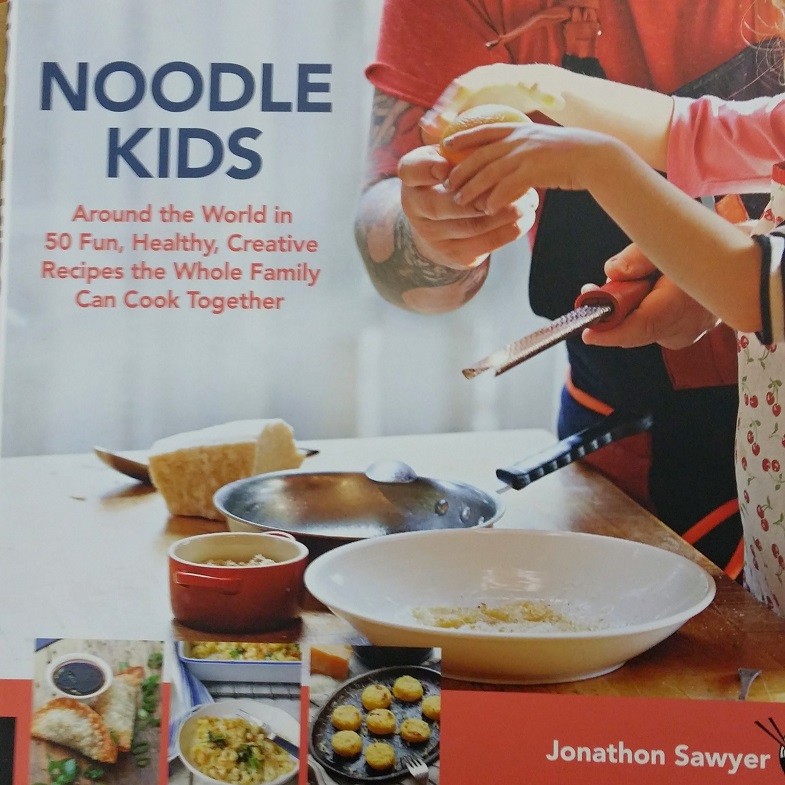 It uses the American meaning of the word 'noodle' taking in any and all pasta recipes. There's making your own pasta, gnocchi, slurpy soups and all sorts. The book is infused with good humour and is especially written with young families in mind. We had great fun having a "ramen party" with our five year old, where I cooked up broth and noodles and provided a buffet of all sorts of tasty things to add to the bowl "provided there was at least two vegetables".
I loved it. Available from Amazon.
Pizza Express 50th Birthday
Wouldn't you know it – Pizza Express is 50 years old this year. To celebrate Pizza Express have revamped their old classics, taking them from great to excellent. Check out the "American Hottest", a spin on the original American Hot: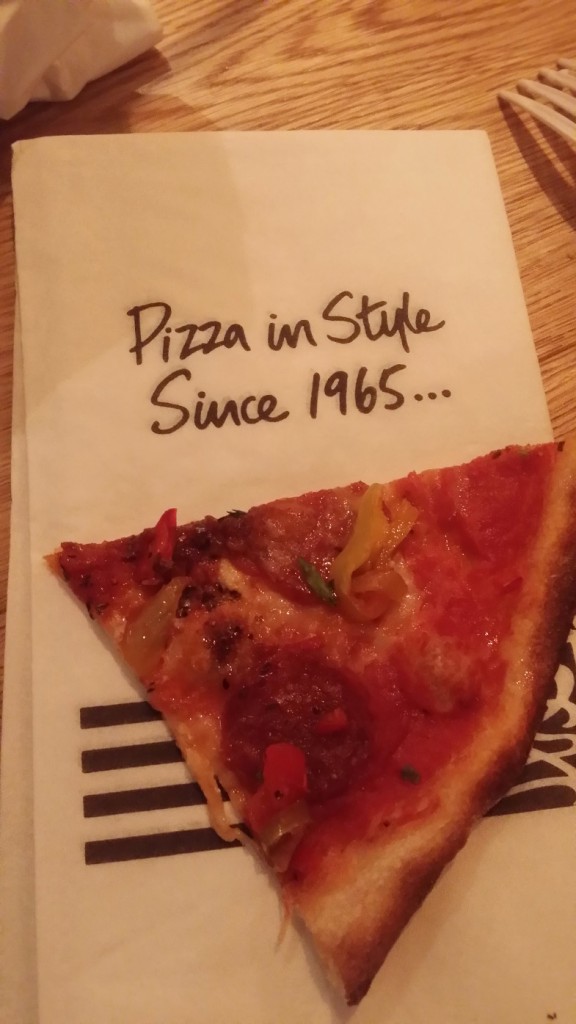 More chillies, more peppers, more pepporoni! I tried this and the other modern classics out, and they're all great fun. They've also opened a competition where you can design your own pizza. The prize is £10,000 and a holiday! Try it yourself.
Sainsbury's lunch ideas
Sainsbury's have a new range of lunch inspirations. I've tried the chicken tikka masala (in a clever microwavable tin), grain pot and tom yum noodle pot as below: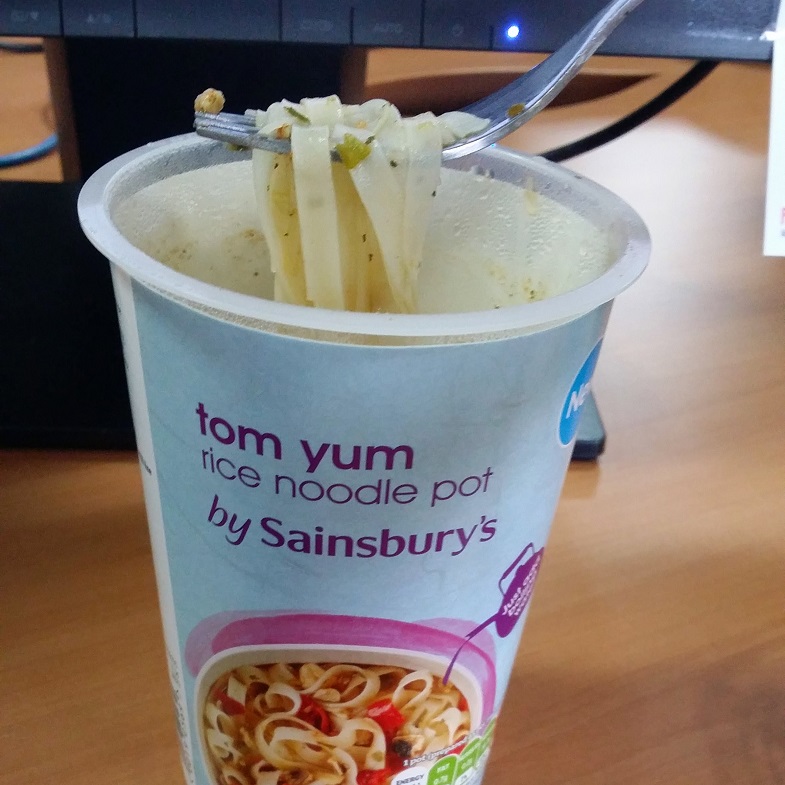 They're very tasty and a good alternative if you're in a rush. Visit your nearest Sainsbury's for more.
Ultimate Burger Stack

I also recently posted an super indulgent burger recipe – meat lovers, you owe it to yourself to check it out.
Chop Bloc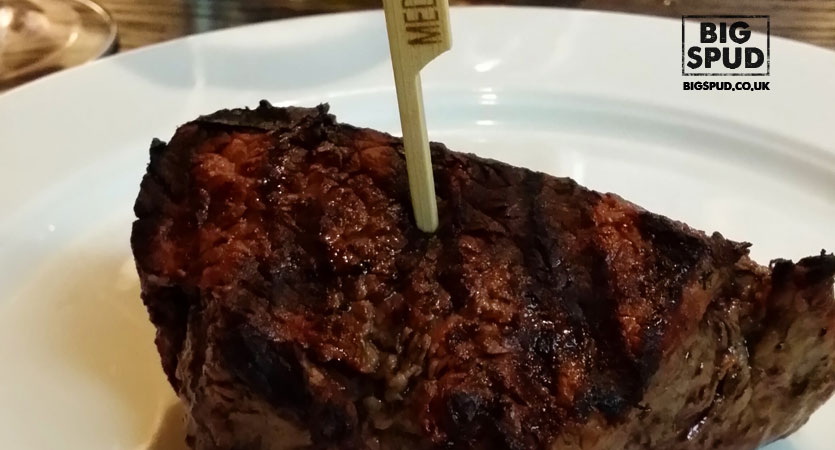 Revenge of the meat – I had a real treat of a visit to new Chelmsford steak house Chop Bloc. Go have a read. Spoilers: it's fab.
And finally… the In Search of Perfection Collection
My ol' pal In Search of Heston has finally finished cooking all 16 recipes from Heston Blumenthal's In Search of Perfection series. A massive commitment and fascinating reading. Go enjoy.