worcestershire sauce brisket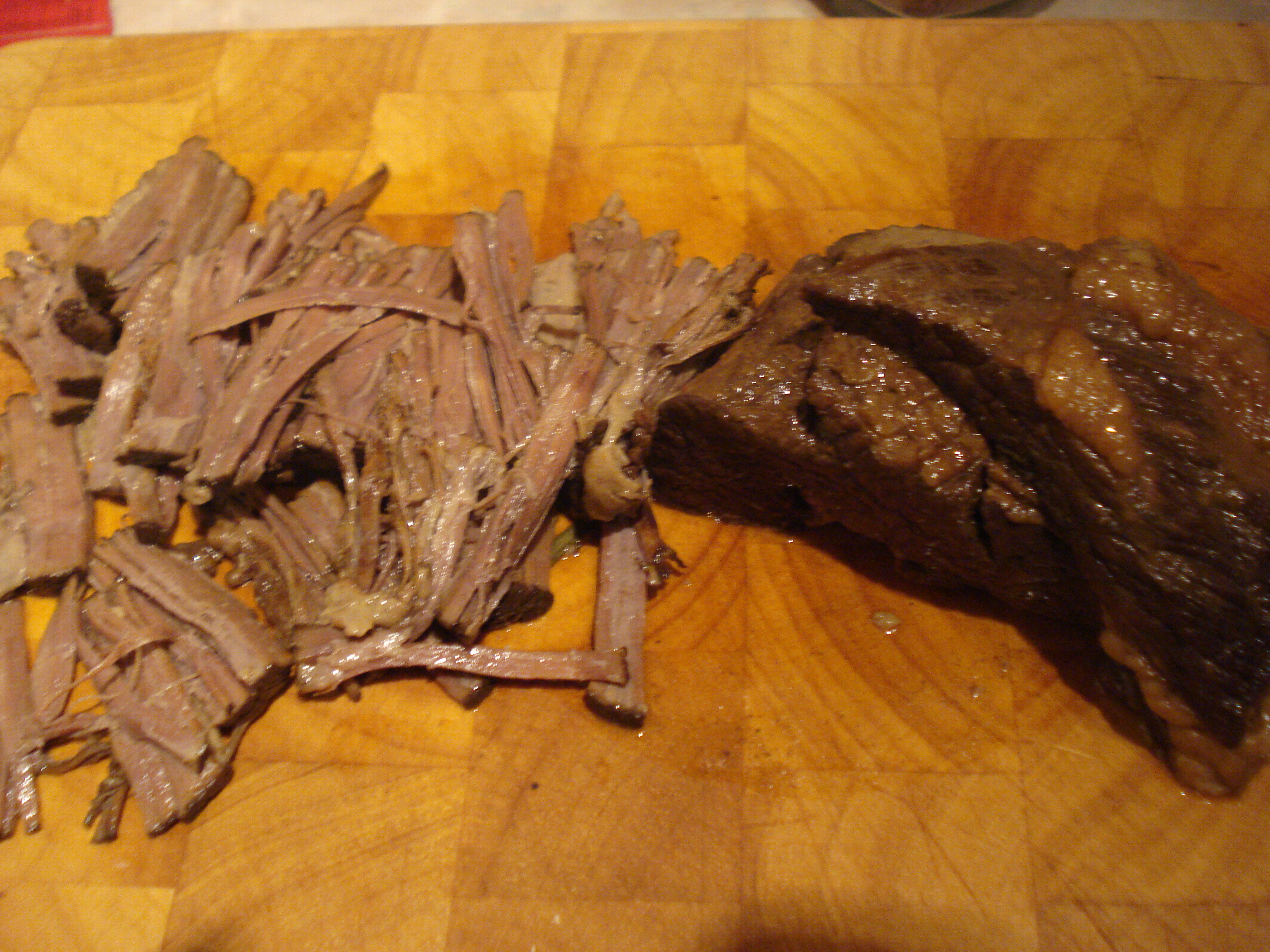 I'm crazy about brisket recipes. Just leaving that juicy, flavour-packed meat to simmer away until it pulls apart into those flakes is just irresistible. I just had to give this recipe a go when I saw it in Jamie's Great Britain
.
…And what a disappointment. The texture was beautiful, really tender, but the flavour was frankly medicinal. Definitely a case of too much of a good thing.
Jamie serves his in a sandwich with pickled cucumber, I served mine more as a traditional roast.
Worcestershire sauce-marinated brisket (serves 6 – 8):
1kg beef brisket
2 onions, sliced
1 x 150ml bottle of Worcestershire sauce
1 stick of celery, sliced
Chuck everything in a large casserole dish. Bring to the boil, turn the heat down and simmer for 4 hours until the meat pulls apart. Allow to cool slightly in the broth before serving.