black forest affogato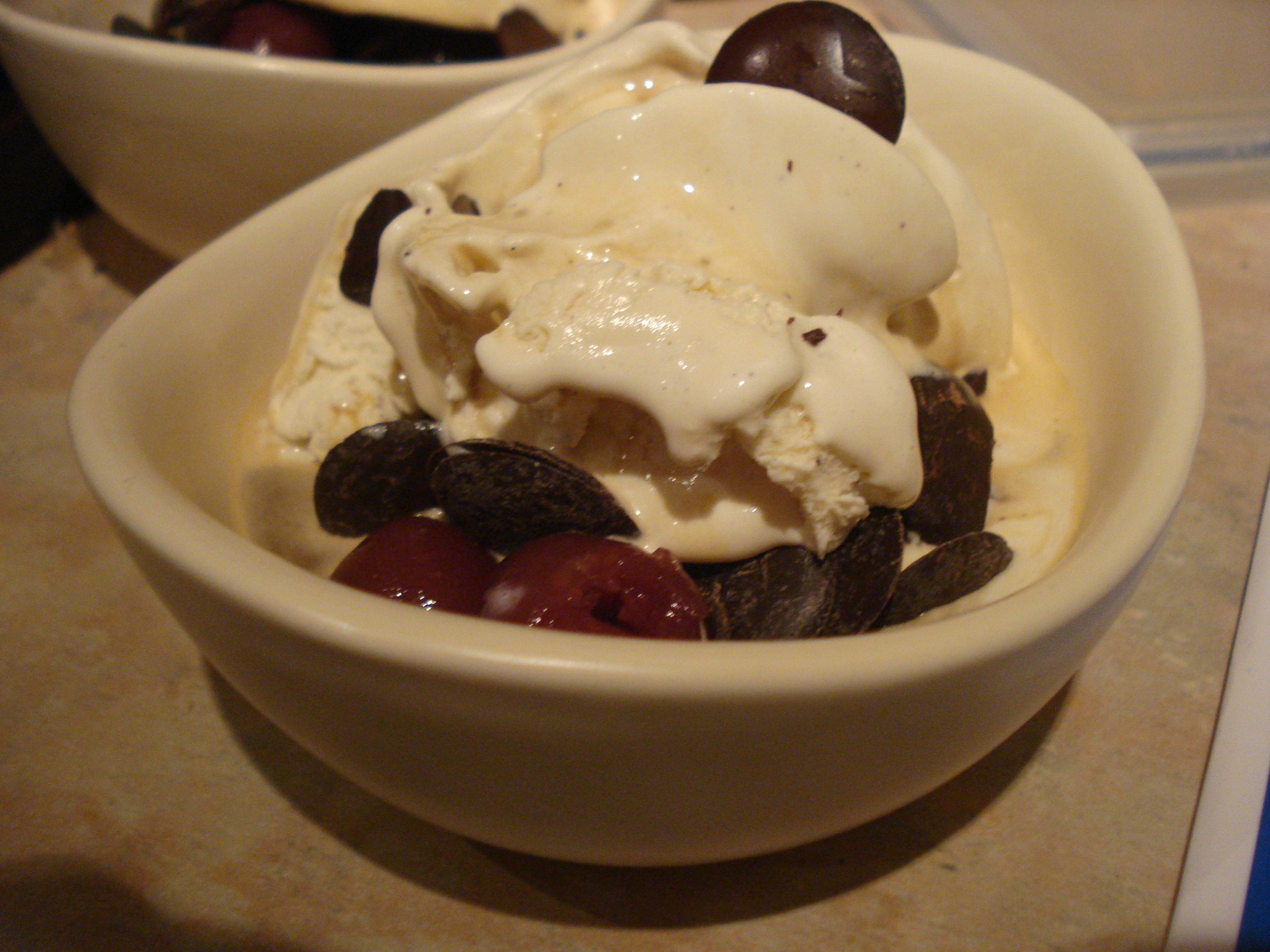 A little treat from 30 Minute Meals: a black forest affogato. If I can't manage a dessert at an Italian restaurant, I'll try and make room for an affogato – an espresso tipped over a vanilla ice cream. Simple but tasty. The addition of cherries and chocolate to this makes it brilliant. Give it a try!
Black forest affogato:
1 tablespoon of instant coffee
3 teaspoons sugar
Some shortbread, crumbled
A big scoop of good vanilla ice cream per person
A tin of cherries, drained
Some dark chocolate, chopped or grated
Put some shortbread at the bottom of the bowl. Plop some ice cream on top, dot with cherries and scatter liberally with chocolate.
Mix the coffee and sugar with boiling water, and splash over enough coffee to get things melting.