perfect yorkshire puddings

A roast dinner is a marvellous thing (I would say that, so many of these recipes are for a roast dinner!). Yes, the meat is the star, no question of that. But so many of the sides really make it. An excellent gravy, rich with scrapings from the tin. Crisp and fluffy roast potatoes, burnished gold. A creamy and savoury cauliflower cheese. And puffed-up and pillowy perfect Yorkshire puddings.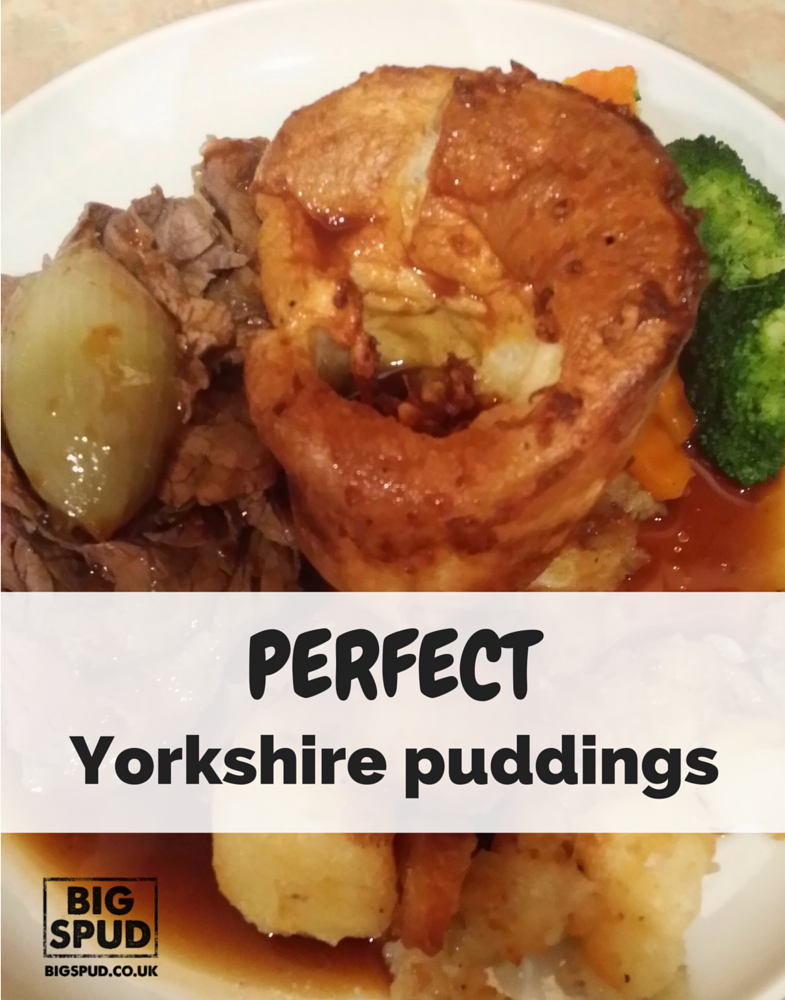 Some people prefer a one-dish sharer. Some prefer dumpy little puddings. I prefer a voluminous and crisp Yorkshire, with a slightly substantial base.
If you want a superior rise here's my top tips:
Make the batter a few hours in advance and store in the fridge. The proteins stretch and become elastic when sat around, capturing more steamed air.
Use a muffin tin to encourage rising. A steep-sided tin will give higher results than the classic shallow-dimpled tray. I use one like this but any similar will do.
If you're in the mood for perfection weigh out your ingredients as below. However I have a method my Mum used to use which works really well. Use 1 heaped tablespoon of flour per egg and add enough milk to get a double cream – thin custard consistency. Get your whisk arm ready and beat the batter!
You should oil your cups with beef dripping to be really authentic, but I never have any to hand. I recommend a plain, flavourless oil such as vegetable, sunflower or rapeseed oil. Thinly cover the base of your tin, then gently tip the cup in your hands and rotate it, letting the oil run around all the sides. This extra greasing will help slide the pudding up the sides.
A blast in a fierce oven and that should give you ballooning, risen Yorkshire puddings every time.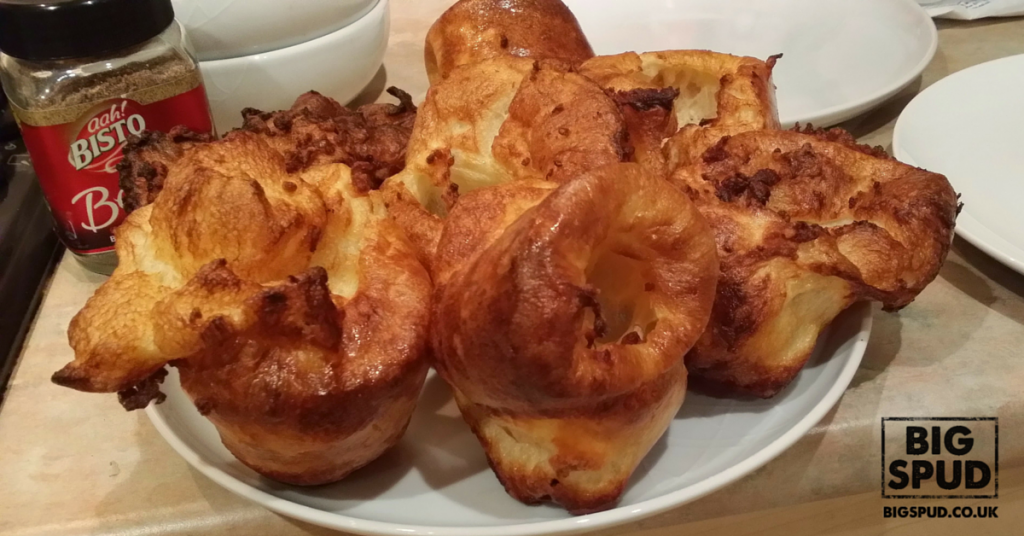 I've just flavoured it with salt and pepper here, but you can add all sorts of things to the batter. An interesting source of flavourings include instant packet soups. A dash of one of these will give you a whole range of inspiration.
Further reading:
The superb J. Kenji Lopez Alt's guide to Yorkshire Puddings
Felicity Cloake's guide to perfection

perfect yorkshire puddings
Ingredients
240

g

plain flour

4

eggs

medium

Large

pinch

sea salt

Small

pinch

white pepper

About 200

ml

milk

rapeseed oil
Instructions
Mix the flour, salt, pepper and eggs together. Whisk in the milk until you have a smooth, bubbly batter. Leave to rest for at least 30 minutes, or overnight.

Preheat the oven to 200C. Grease your muffin tins with a little oil and pour in your batter. Bake for around 20 - 25 minutes until puffy and risen. Serve immediately.