pork escalope milanese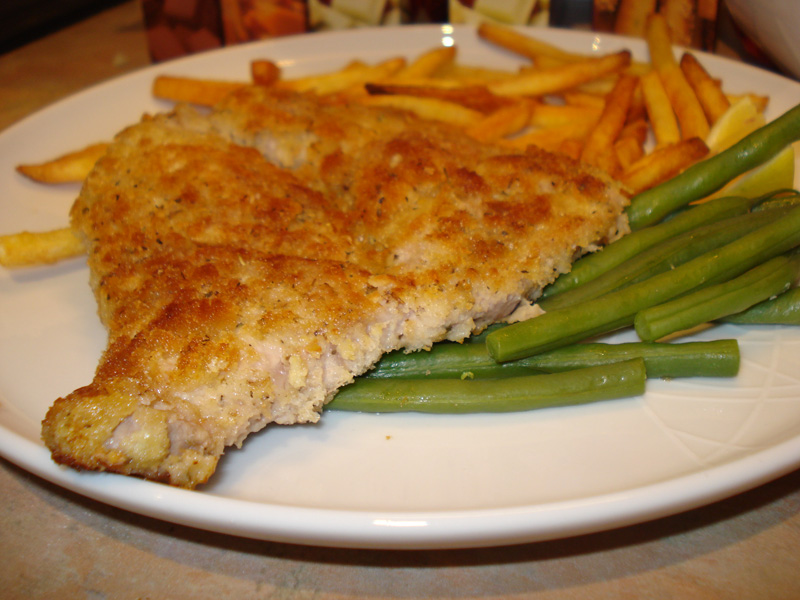 You can't beat a piece of meat in breadcrumbs. That feeling as you sink your teeth into the crunchy coating and it gives way to tender, juicy meat… A little flavouring in the breading and it's slightly different every time. I always try to blitz a leftover loaf and chuck them in the freezer so I've always got a bag of breadcrumbs ready to shake over a piece of meat.
Pork escalope milanese (serves 3):
3 pork shoulder steaks, bashed to about the thickness of a pound coin with a rolling pin
Zest of 1 lemon
50g breadcrumbs
2 eggs, beaten
3 tablespoons seasoned flour
Mix the breadcrumbs with zest and plenty of black pepper.
Dip the pork steaks in flour on both sides, shaking off the excess. Then dip them in egg, then the breadcrumbs. Ensure they're well coated.
Fry in oil over a medium heat for about 4 minutes or until browned. Turn the steaks over and dot the gaps with butter.
Fry on the other side until browned and serve with lemon wedges.