pork steaks with toulouse sausage and bean stew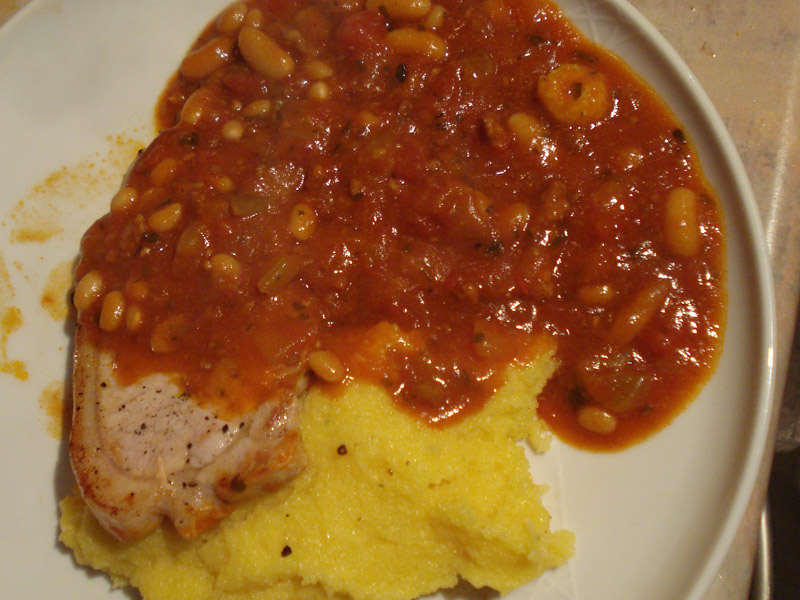 I've been lucky enough to have a load of Glorious! soup at my disposal at the moment. They really are delicious, I haven't found a duffer yet.
That said, I've been suffering from soup overload, so I decided to use one as a sauce instead. Don't bother with a fussy method: just fry some pork steaks, while they rest tip the sauce in the pan to warm through and thicken slightly. Perfect served with polenta.