cheesecake rescue pots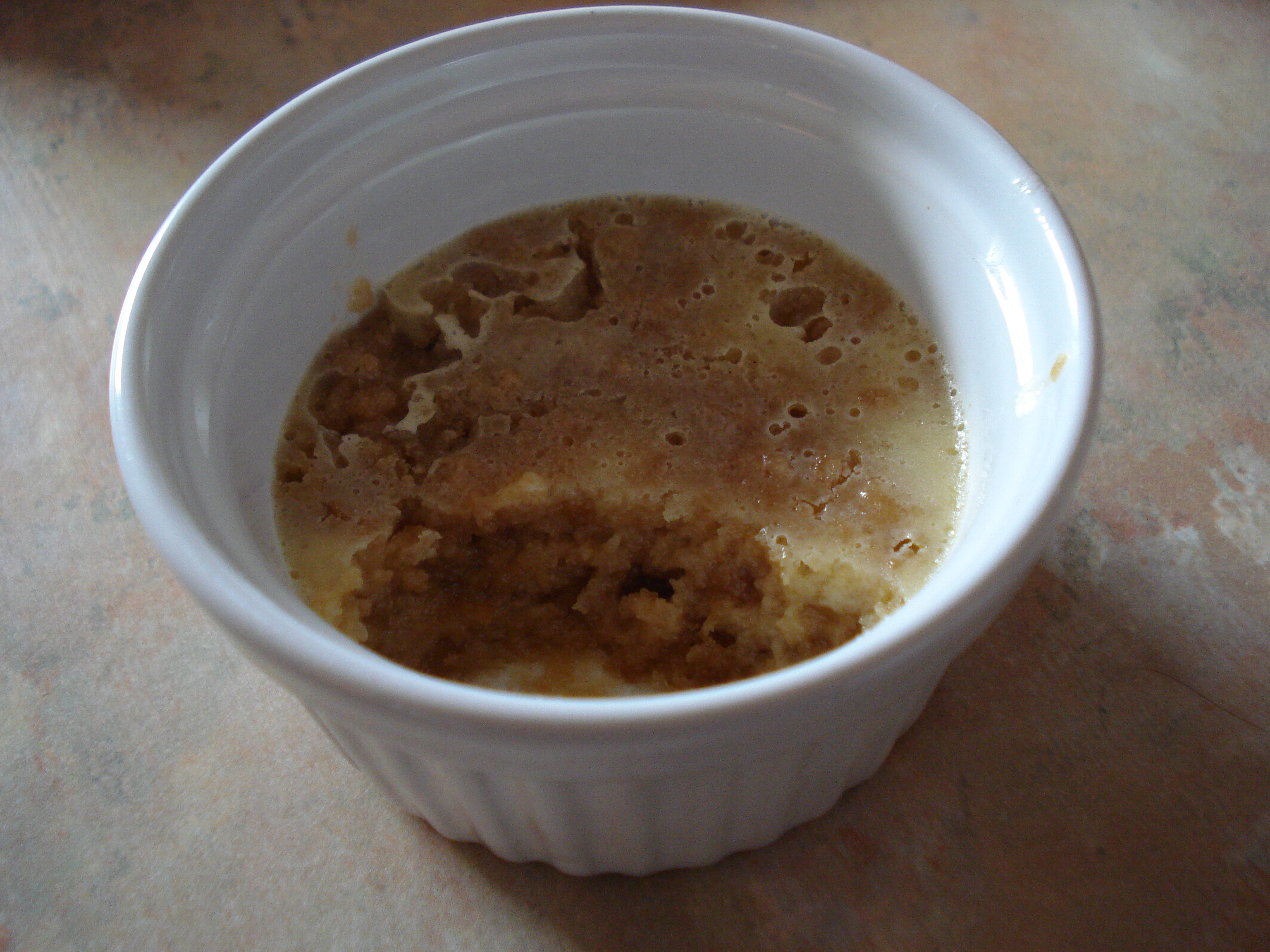 I've made New York-style cheesecake a bunch of times; I love the dense creaminess and sheer indulgence of it all. A friend of mine said she has inexplicably never eaten it before so I invited her over to have some.
I should've spotted disaster was on the horizon: I couldn't find my usual faithful recipe so guesstimated the ingredients in my head and then looked for another recipe which was probably a mistake. I dug up one from Marcus Wareing
, had to scale down quantities, didn't quite have everything… the omens were not good.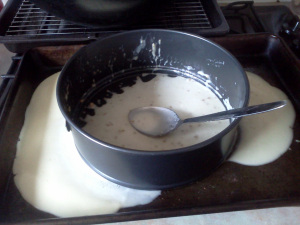 Lo and behold 15 minutes into baking I peered into the oven and it was leaking everywhere. After a little swearing I tried to figure out what to do: I scooped the remaining slop into ramekins, biscuit mingling with batter. I didn't really have many other options. So I just left them to bake.
And they turned out fine! The flavour was all there, the difference was there wasn't biscuity base at the bottom but chunks in the mix like croutons in soup. If anything Mrs Spud preferred it this way; biscuit bases being her least favourite thing of many cakes. There wasn't quite as much of it as I wanted to but there was enough to enjoy for pudding.
I'll describe it as if you were trying to avoid my mishap yet aim for my final result 🙂
Cheesecake rescue pots (serves 4 after you've scraped what you can into ramekins):
30g melted butter
70g malted milk biscuits, crushed
250g cream cheese
100g caster sugar
3 tablespoons double cream
15g cornflour
2 eggs, beaten
Heat the oven to 100°C. Mix the butter and biscuits together, compact a bit and put to one side.
Mix all the other ingredients together until thoroughly combined. Stir through the biscuity mix until distributed.
Spoon into ramekins and put into a high-sided baking tray. Pour in boiling water up to half-way on the ramekins and bake for 45 mins or until just set. Remove from the water and allow to cool to room temperature.