fry up in a cup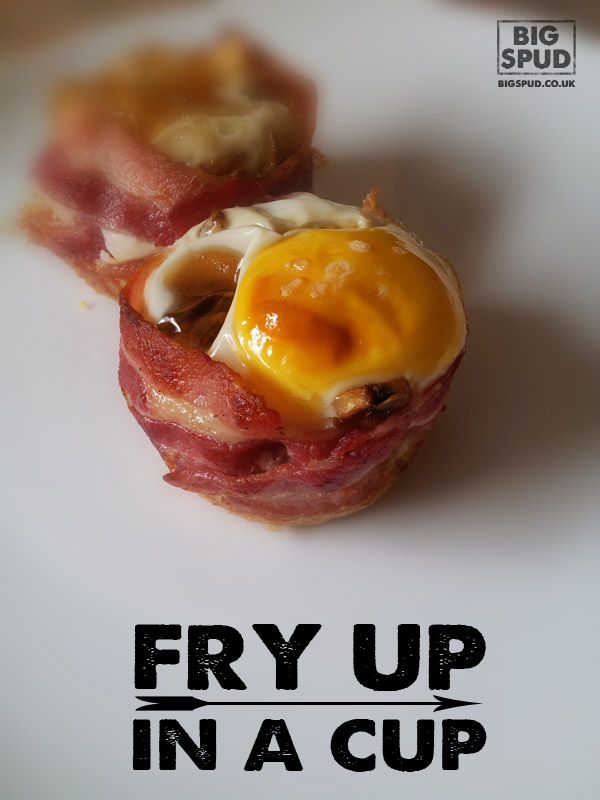 I do love a full English, but obviously isn't something you can indulge in too often, so here's another way to get your bacon-mushroom-toast-egg fix. You just need some little ramekins, darioles or if you're not middle-class, teacups. I call it a fry-up-in-a-cup!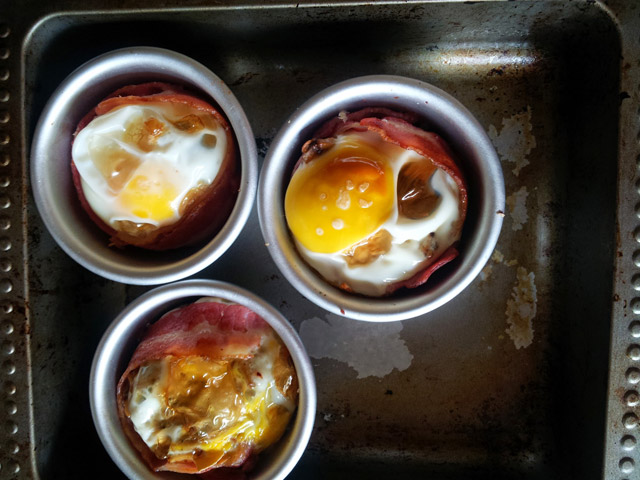 The mushrooms and bacon require a tiny bit of pre-cooking to get them started, but after that you stuff everything into a cup and bake it. Bread at the bottom forms a little base, and bacon creates a wall around the outside. Should take less than 20 minutes start to finish, and half of that is just leaving it in the pot to bake.
This would also be a good one to wrap up and take with you. If you bake the egg a little over the whole thing should go solid, leaving you with the most savoury of 'muffins'.
You could make a few interesting substitutions here I bet – a small layer of baked beans would be interesting (despite being my least favourite food), and a pinch of  oregano or paprika would take it into another direction. Give it a whirl!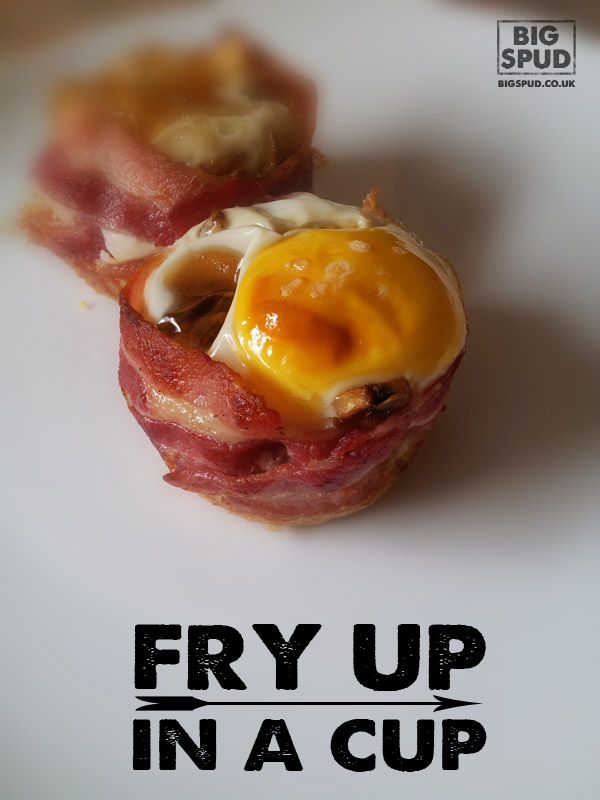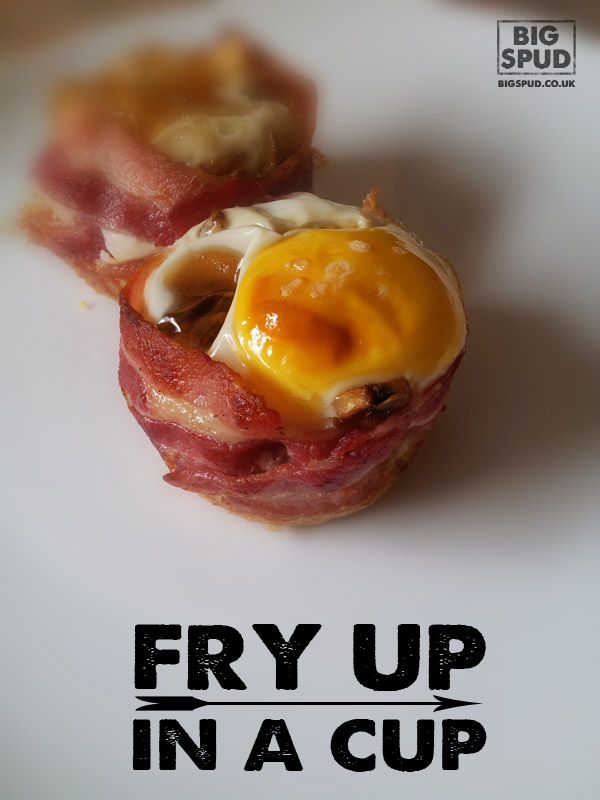 fry up in a cup
Ingredients
1

slice

of bread

4

rashers

smoked bacon

4

chestnut mushrooms

diced

2

eggs
Instructions
Preheat your oven to 180C, and put a frying pan over a medium heat.

Add the bacon to the pan and cook gently until just starting to colour. Remove and pop the mushrooms in instead.

While the mushrooms cook down, using a pastry cutter or an upturned glass cut out discs of bread to put in the bottom of your moulds. Bend the rashers around the inside of the mould to form the wall of your breakfasty pot. Season the mushrooms and add to the bread. Crack an egg on top and bake for 7 - 10 minutes, until the egg is cooked to your liking. Either eat out of the cup or scoop out if you dare.
Want some more alternative breakfasts? Try one of these…
CakeyBoi's Elvis Breakfast Muffins are hilarious. I love 'em.
Or for something perhaps a little more healthsome may I suggest vegan breakfast pancakes?
These Scottish Tattie Scones will work alongside any cooked breakfast. And, y'know, potatoes.
Let's BAM it up a notch, with Kavey's bacon pancakes.
And finally here's a stunner: Helen's Full English Tarte Tatin. Brilliant stuff.