lamb burgers with beetroot relish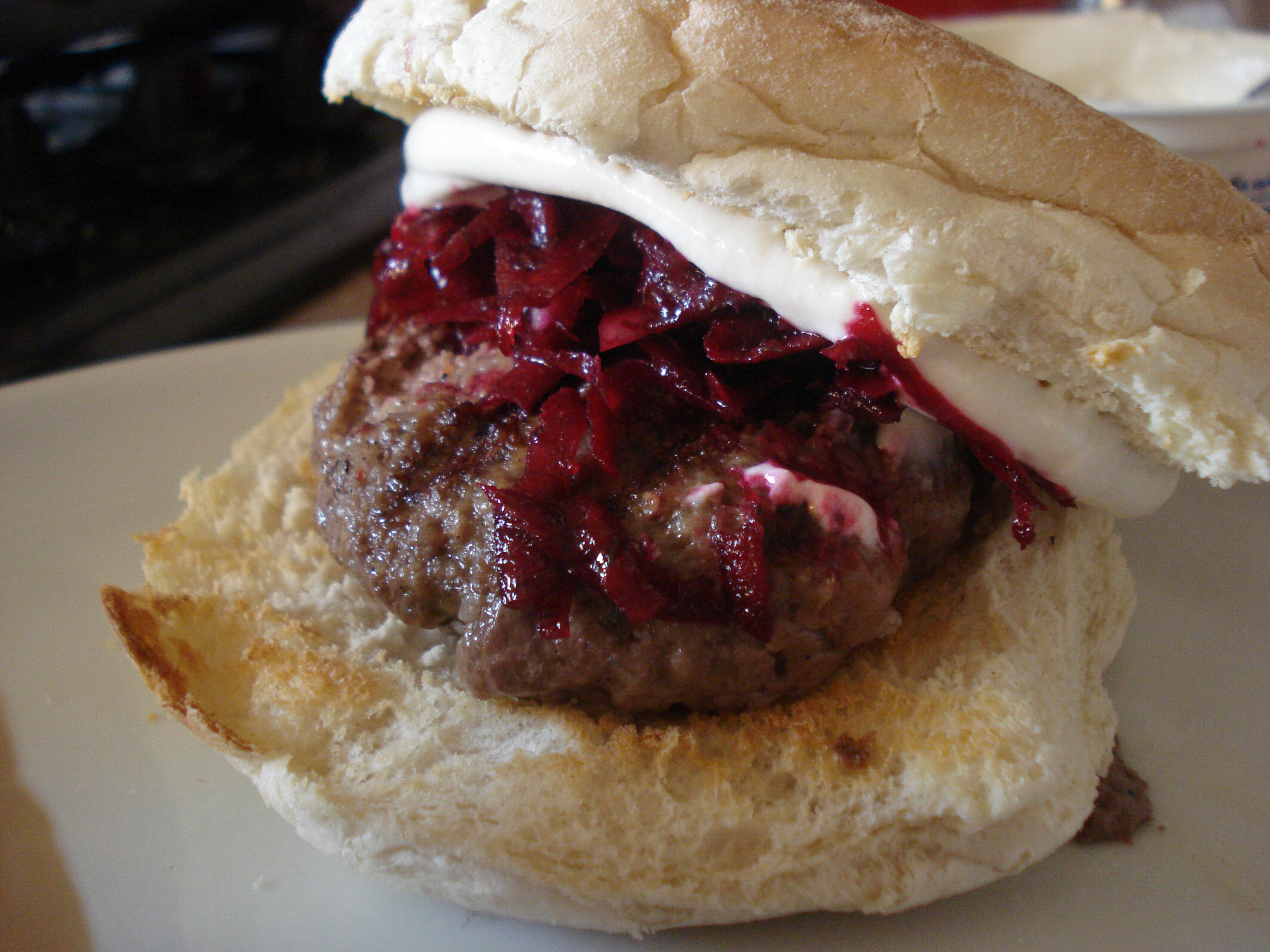 Burger season is definitely in full swing. Check out these lamby beggars. I stole inspiration for this one from Waitrose as it combines lovely Mediterranean flavours with a hint of Middle East. The burger itself was fab, as was the tahini-tainted creme fraiche. The beetroot relish was OK; fresh tasting but lacking a bit of a pep. I tried to rescue it with a blast of salt, red wine vinegar and pepper but it wasn't quite there. Needs more work.
Lamb burgers with beetroot relish:
2 shallots, finely diced
2 teaspoons cumin seeds
2 large raw beetroot
1 tbsp roughly chopped dill
500g lamb mince
1 tablespoon sesame seeds
200g Greek yoghurt
2 tablespoons tahini
Dry fry the cumin seeds in a hot pan until toasty. Remove to one side and crush a bit – leave some whole. Mix these with the lamb and sesame seeds, season well and form into burgers. Chill until needed.
Put the shallot in a large bowl. Peel and coarsely grate the beetroot into the bowl. Add a couple of teaspoons of oil and dill. Season generously and mix well. Cover and set aside at room temperature for at least 20 minutes. Check for seasoning and add red wine vinegar as required.
Blend the yogurt and tahini together and set aside.
Light the barbecue or preheat the grill. Cook the burgers for about 5 minutes on each side for well done, or until cooked to your liking. Serve in a toasted roll on a bed of salad leaves, topped with the relish and a dollop of tahini cream. Serve the remaining relish and tahini cream on the side.