lemon and black pepper olive pork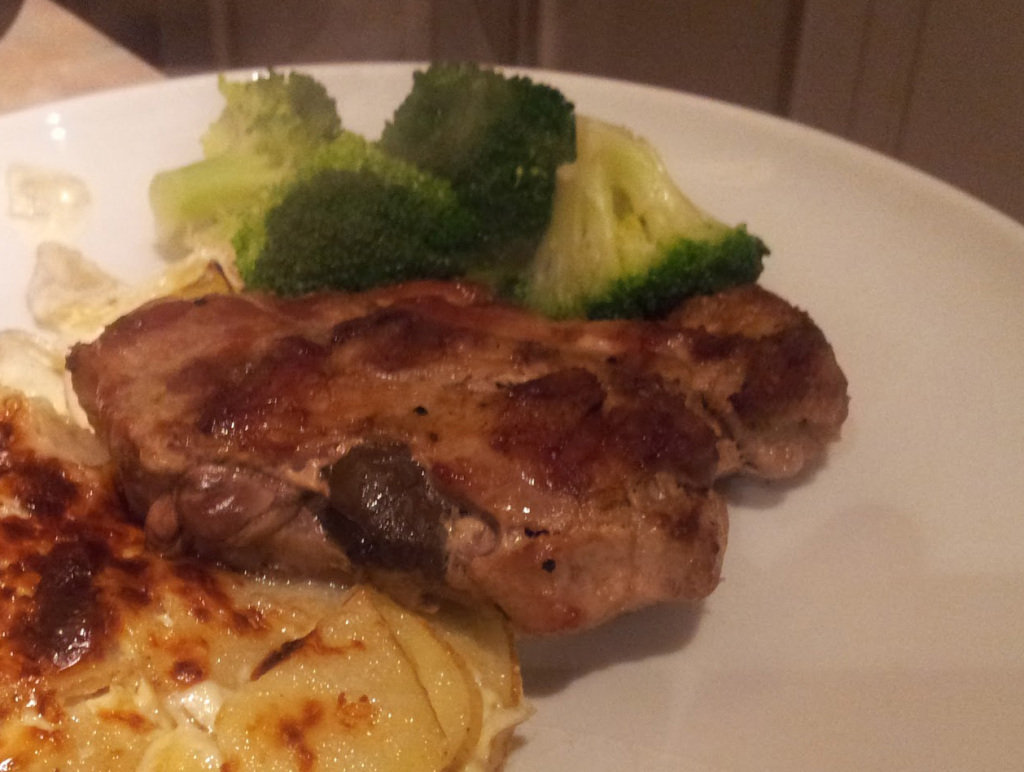 My family can't get enough of olives. So when Olives from Spain sent me a bunch of ingredients to try to create a marinade for olives I set to it right away. There was an almost embarrassing selection of things to try, but I kept going back to, of all things, the lemon. Paired with it's old friend, black pepper and just a hint of clove to reinforce the spice this works lovely with fatty pork. If you try it, make sure the sugar is on hand to help round out the flavours.
Lemon and black pepper pork steaks (serves 2):
Zest and juice of ½ a lemon
1 teaspoon black peppercorns
Pinch of sugar
About 10 Spanish black olives, halved
1 clove
2 pork shoulder steaks
Put the lemon, sugar and peppercorns in a pestle and mortar and crush lightly so the peppercorns are coarse. Mix well with the olives and clove and taste – depending on your olives you may need a pinch of salt and / or sugar to balance it out. Add a dash of olive oil and leave to stand for an hour uncovered.
Heat a griddle pan to pretty darn hot and the oven on to 200°C. Lay your pork steaks on a chopping board and slice most of the way through horizontally, so you have a meaty book. Discarding the clove, stuff the pork with the olive mix, press down firmly with your hand and add a pinch of salt to the surface of the pork. Put on to the hot griddle.
After 4 minutes one side should be cooked, so turn over and put into the oven. After 8 minutes turn the oven off and leave for a further 5 minutes, then serve. Great with potato gratin and some greens.