lemon, olive and herb rub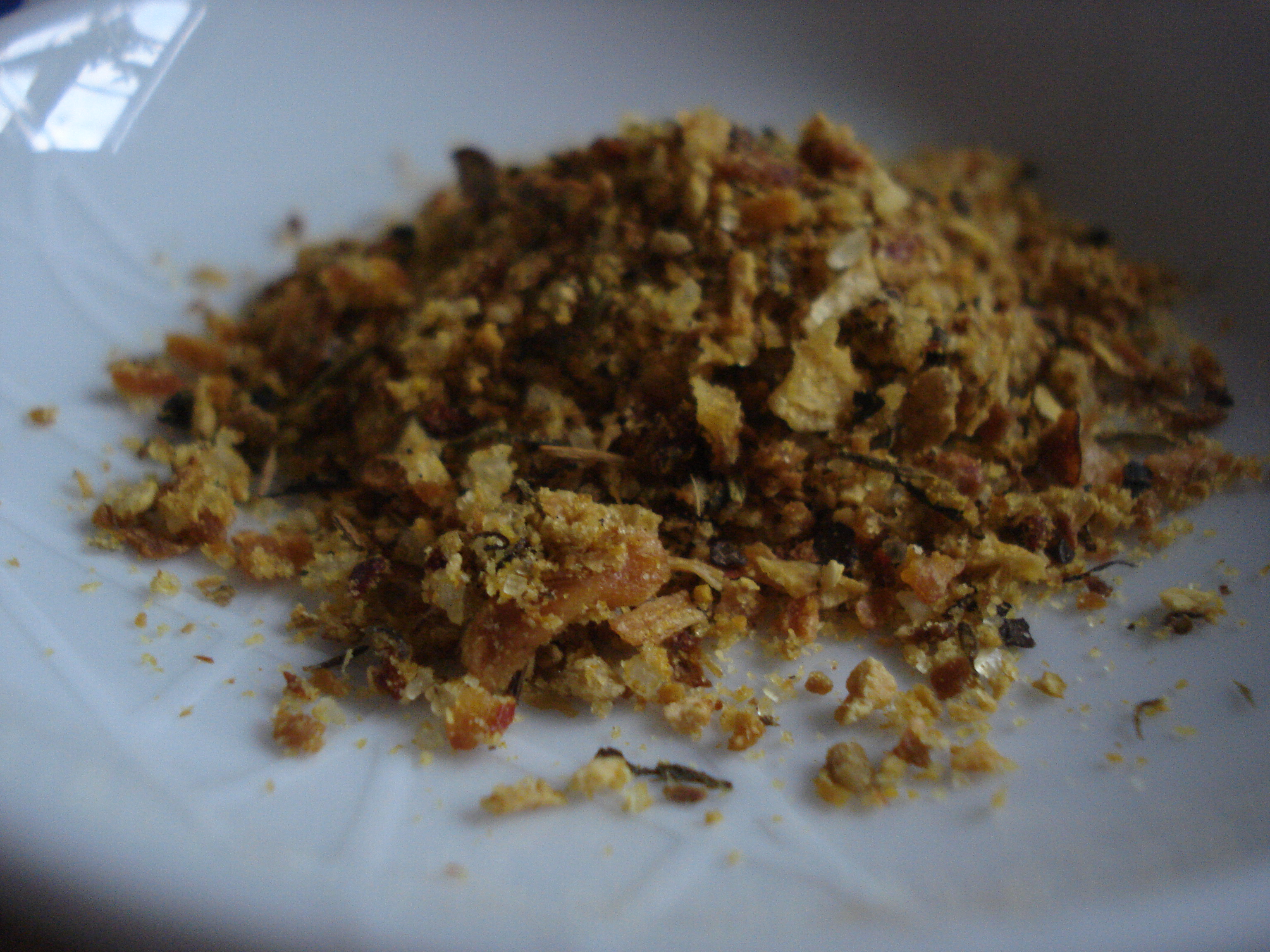 Do you like recipes that you can knock out in 20 minutes after work? Me too. This is not one of those recipes. The flavours here are complimentary to many things but particularly food with a Mediterranean angle. Great on chicken, great on fish… and of course you can vary it according to what's knocking about threatening to go off.
Lemon, olive and herb rub:
A couple of handfuls of olives
Peel of 1 lemon
Peel of 1 orange
Large handful of rosemary leaves
1 tablespoon thyme leaves
Preheat the oven to 100°C. Lay everything out on a baking tray in one layer and pop it in.
You're waiting for everything to turn paper dry – between 1½ – 2 hours. Put everything aside to cool.
Blitz to a fine powder and store in an airtight tub.