pumpkin pie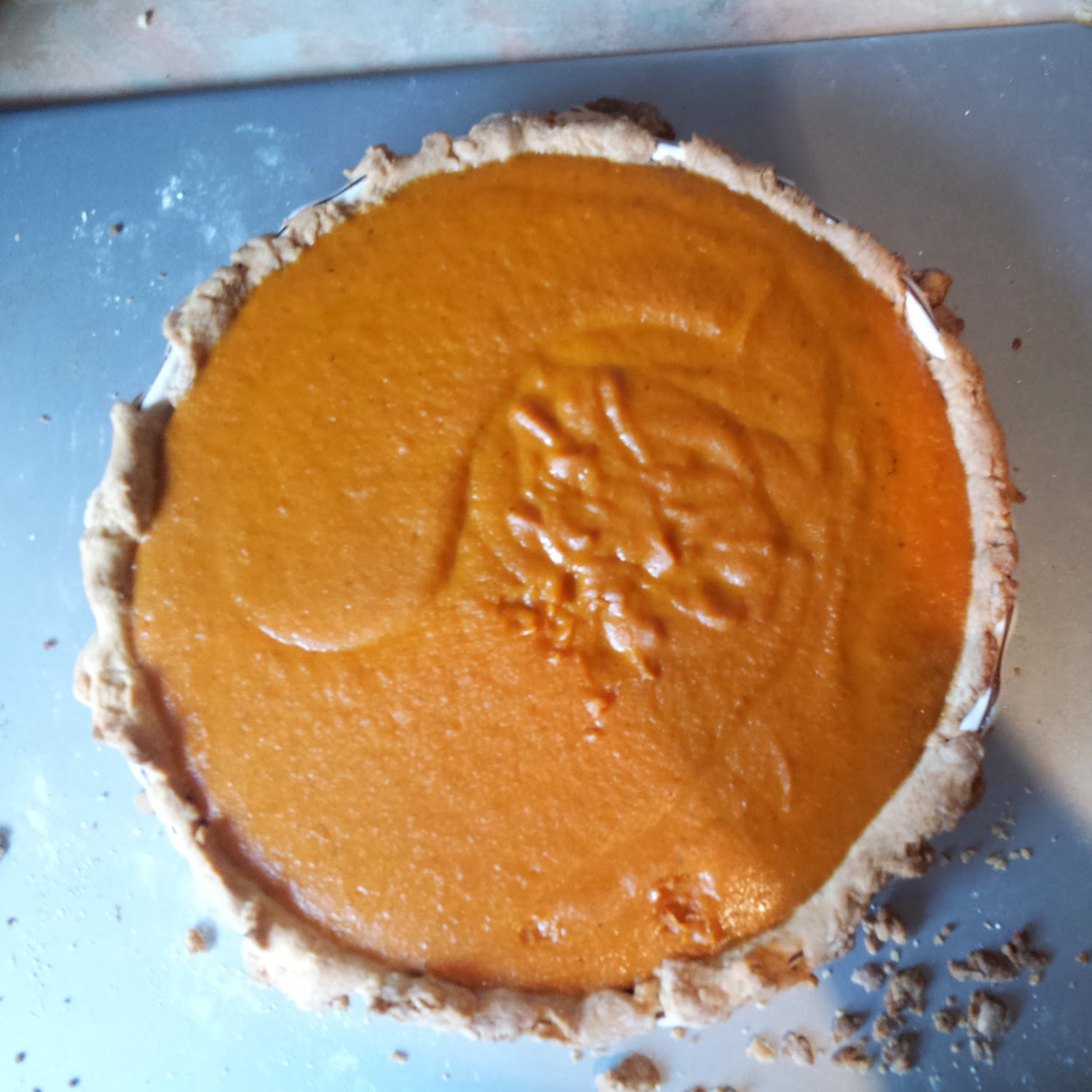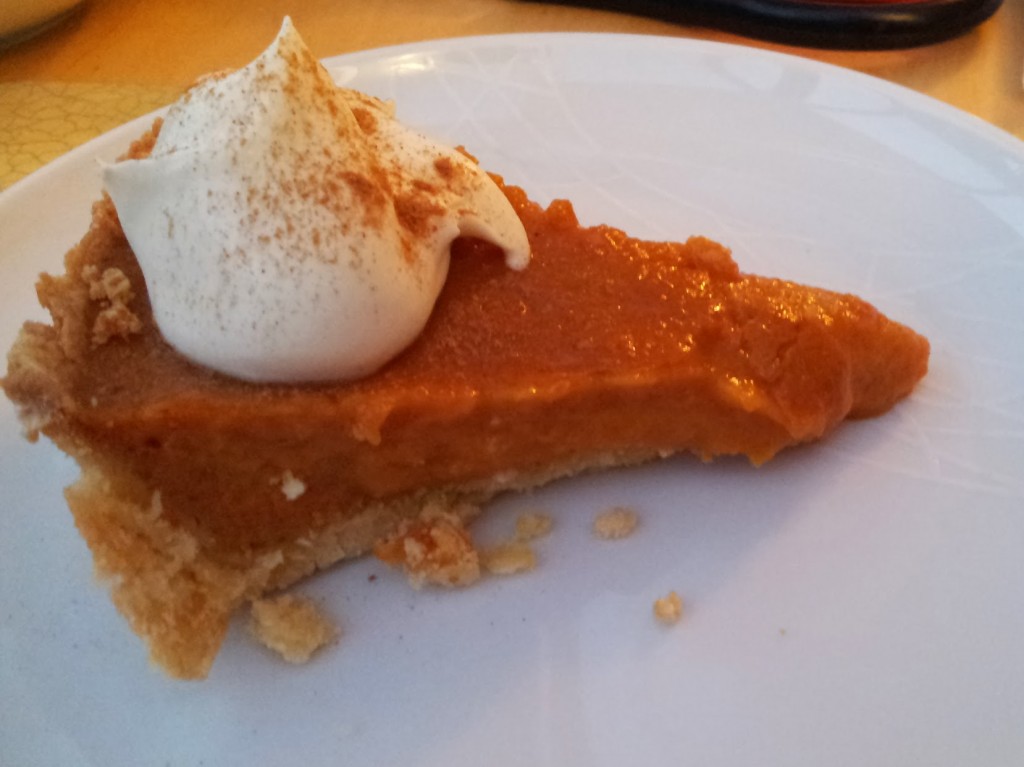 With a gift of a pumpkin under my arm, riding the train back into Essex was difficult that evening. I was spurred on by the thought of what to do with it by Spud Jr. sending me a link to a video recipe for pumpkin pie. I'm not sure I'd ever had it before so it seemed like a good idea as any.
I used a couple of tricks from the Heston lemon tart to make it as good as I could; particularly using a temperature probe to set it perfectly.
I can't say I was blown away by it. The flavour was definitely pumpkin but I couldn't help thinking something was missing. It needs perhaps a layer of chocolate icing to offset the smooth, uniform flavour. And I added lemon zest to the pastry but I think orange would be a better choice. Maybe I'm just not darn American enough.
Based on a recipe by Food Wishes.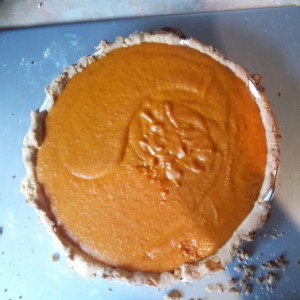 pumpkin pie
Ingredients
For the filling:
1

kilogram

pumpkin

My 1.8kg pumpkin yielded about 1kg flesh when roasted

1

can pumpkin puree

15 ounce

1

large egg

3

egg yolks

1

can sweetened condensed milk

1/4

teaspoon

grated nutmeg

1

teaspoon

ground cinnamon

1/2

teaspoon

ground ginger

Pinch

Chinese five spice

Pinch

salt
For the pastry:
120

g

icing sugar

3

large egg yolks

300

g

plain flour

150

g

unsalted butter

1/2

teaspoon

salt

1/2

lemon zest

grated
Instructions
Preheat the oven to 150C. Carve the pumpkin into even fist-sized chunks and roast in the oven for 3 - 4 hours, until a knife sinks into it with no resistance. Cover with foil and leave to cool.

To make the pastry, whisk the egg yolks with icing sugar until frothy. Rub the butter into the flour, lemon and salt until it resembles breadcrumbs. Combine the yolk mix with this until you get a smooth pastry and then wrap in the fridge to rest for 30 mins.

Roll out the pastry to 3mm thick. Press into a pie dish, prick all over and blind bake for 30 mins until browned.

When the pumpkin is cool peel away from the skin and pulse in a food processor. When smooth whisk with the remaining filling ingredients and pour into the pastry case. Bake for 20 mins or until the centre of the pie reaches 70C when checked with a temperature probe. Leave to cool and serve with whipped cream.