red hot lamb burgers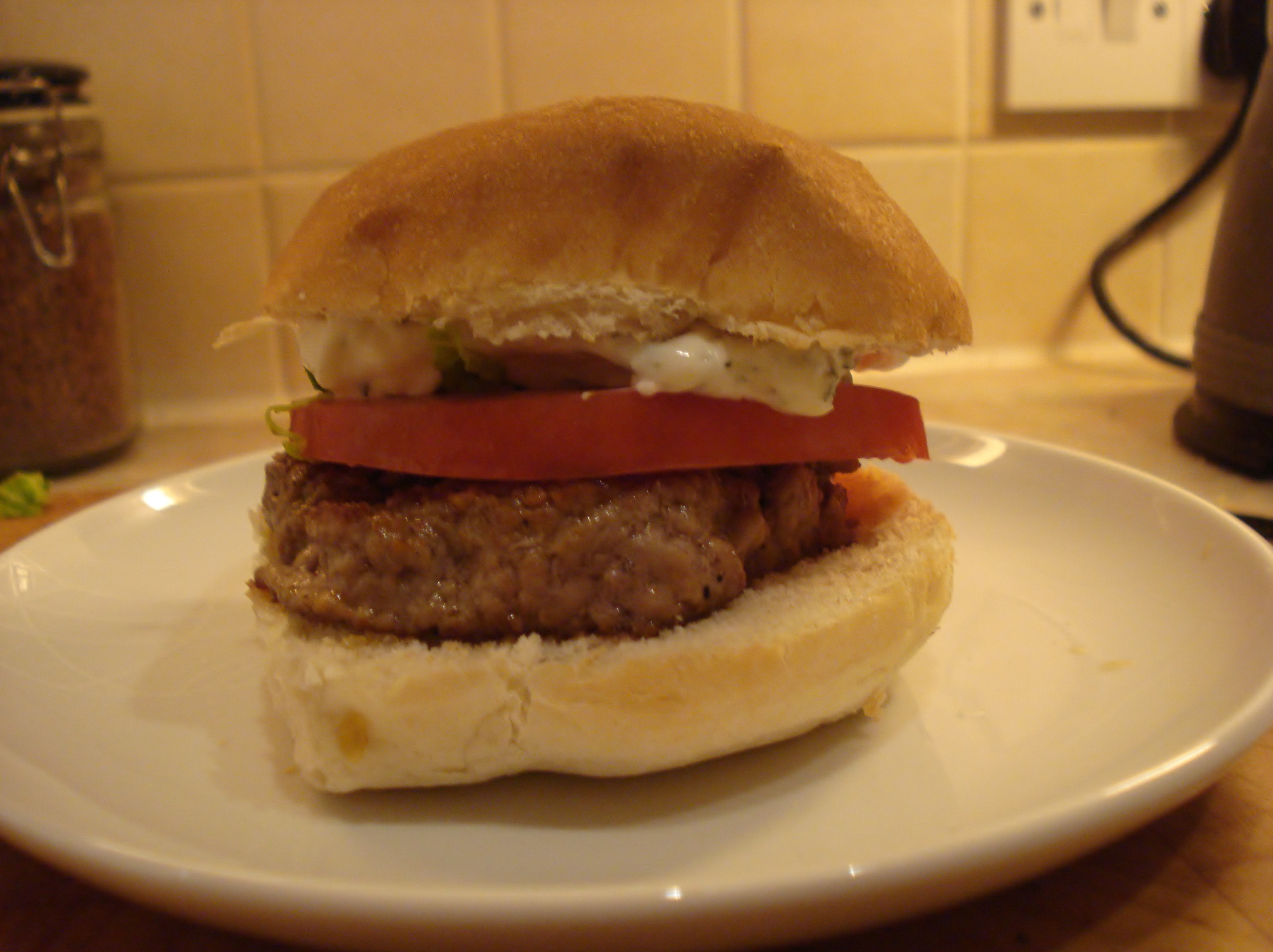 There's no shortage of burger recipes on this blog, but that doesn't mean there isn't room for one more.
I was sent a bottle of Frank's Red Hot sauce in the post. It's not a condiment I usually use but after a little taste I found it really interesting – very hot of course, but with a very pleasant fruity taste. I thought it would work really well at cutting through the richness of lamb in these burgers, and if it all proved too much then the mint mayonnaise rushes in at the end to put out the fire. A great combo, and I'm definitely converted to hot sauce!
PS. I've been pointed to this bonkers competition of Frank's, where you can win a "massive" TV. 
Red hot lamb burgers (makes 4):
400g lamb mince
1 tablespoon Frank's Red Hot Sauce
1 tablespoon mint, finely chopped
200g mayonnaise
1 beef tomato, sliced
4 soft rolls
Combine the mince with the sauce and a good pinch of salt. Form the lamb into 4 patties but try not to compress them too much – you want to keep a nice loose texture.
Preheat a frying pan to pretty darn hot. Add a splash of oil and fry the burgers for 3-4 minutes each side.
While the burgers are cooking mix the mint and mayonnaise together. Lightly toast the rolls.
When the burgers are browned on both sides, slam into a bun, layer on a tomato slice, slather with minty mayo and gobble up.