scotch eggs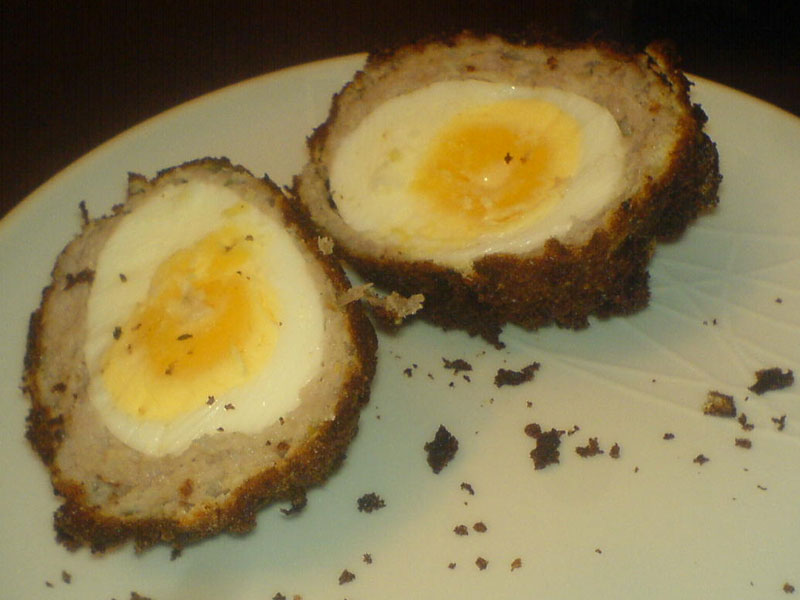 I bloody adore a scotch egg. But only a good one, I hate some of those sweaty little supermarket ones with grainy squishy meat and fart-smelling egg. With a picnic coming up, I wanted to make some of my own.
I started with eggs (natch) simmered for nine minutes, which achieves a doneness that all are happy with. Once cooled under running water I peel them. Meanwhile I peel and mash up sausages with some sage, lemon zest and nutmeg. Then I blitz some leftover bread for breadcrumbs.
Now it's an assembly job: egg shrouded in a flattened circle of sausagemeat, dipped in flour, then beaten egg, then breadcrumbs. Fry for five minutes or les until golden brown throughout. Drain on paper and devour with an eye-watering mustard.
The picnic never happened, but we enjoyed the eggs all the same.