steak sandwich

It's British Sandwich Week! If you needed an excuse to celebrate, rather than have a limp ham sarnie push the boat out and have a proper steak sandwich. Don't just stop there: get decent bread, some onions, some mushrooms, some greenery and slap some lovely sauce on it.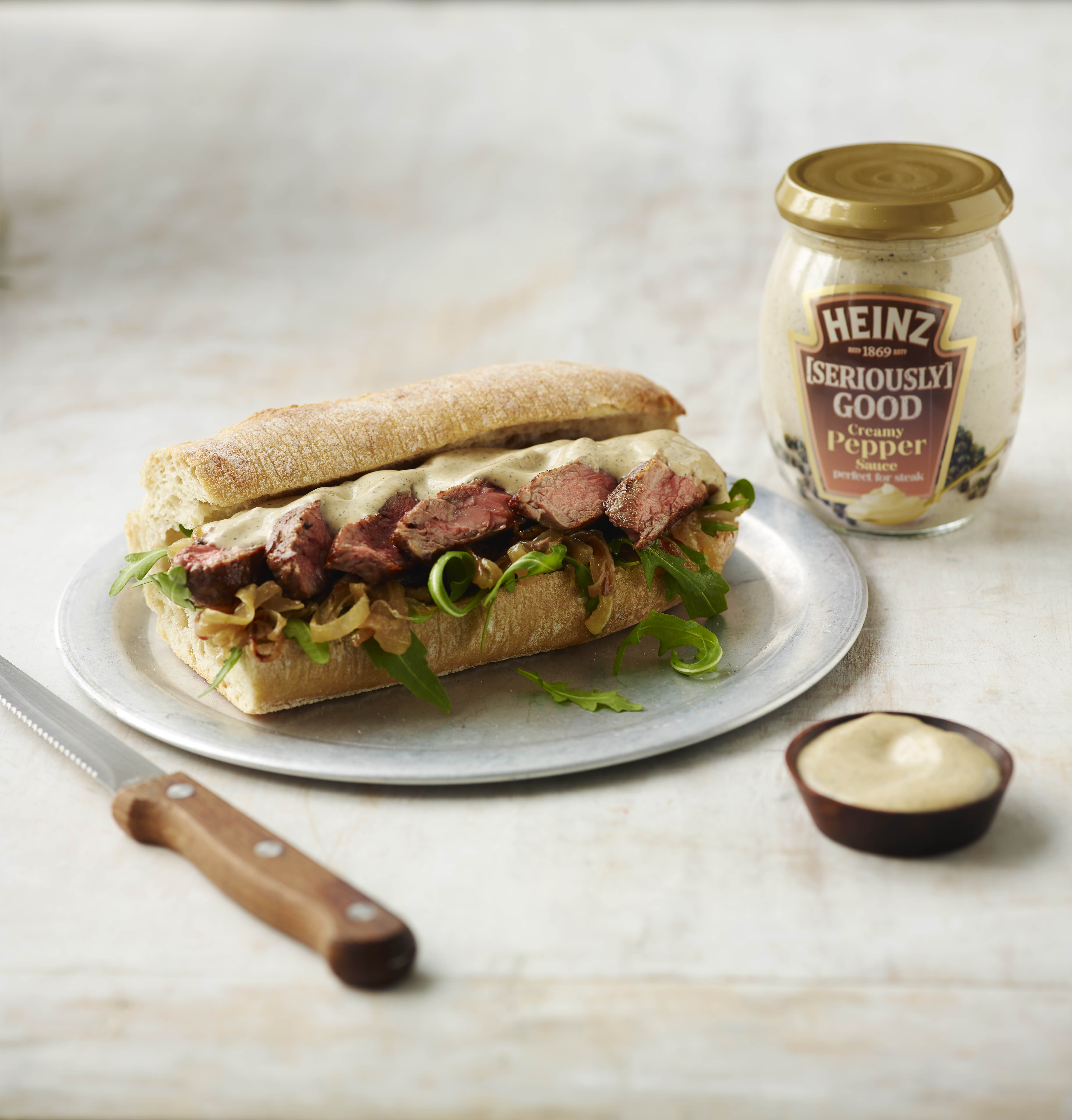 In this case I used one of Heinz's new sauces: a creamy pepper sauce. I'm a devotee of their Seriously Good mayonnaise because of it's creamy texture and excellent flavour so I couldn't wait to try this. The pepper sauce is smooth and lightly tangy with a definite tickle on the tongue from the pepper flavour. Works great in a steak sandwich! I also tried others in the range: creamy chive sauce (great on a jacket potato); tomato & garlic sauce (great with asparagus); and béarnaise (great with a boiled egg). Visit their website for more info.
Looking for more steak sandwiches? Try my Viking rib-eye bagel or Jan's steak ciabatta.
Thanks to Heinz for the samples.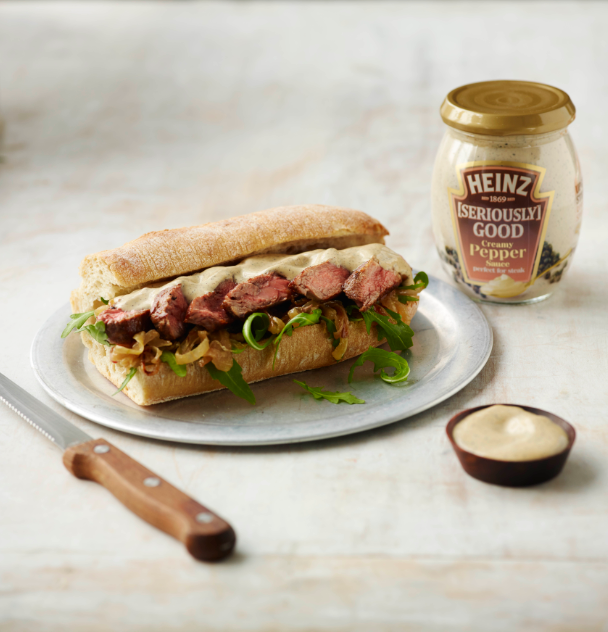 steak sandwich
Ingredients
2

tablespoons

olive oil

50

g

butter

2

large onions

finely sliced

2

cloves

garlic

finely sliced

500

g

sirloin steak

100

g

rocket or spinach

100

g

chestnut mushrooms

finely sliced

1

baguette

100

g

Heinz Seriously Good Creamy Pepper Sauce
Instructions
Heat half the oil and the butter in a large frying pan over a medium heat. Add the onions, mushrooms and garlic and cook, stirring, for about 10 mins, until golden and beginning to caramelise. Remove from the pan with a slotted spoon and set aside.

Add the rest of the oil to the pan, and turn up the heat. Season the steaks and cook for 2-3 mins per side, or until done to your liking. Remove from the pan and leave to rest for 4-5 minutes before slicing.

Arrange the leaves over the halved baguette, then top with the onion and mushroom mixture followed by the steak. Spoon on the pepper sauce and sandwich together. Serve immediately.