turkey pilaff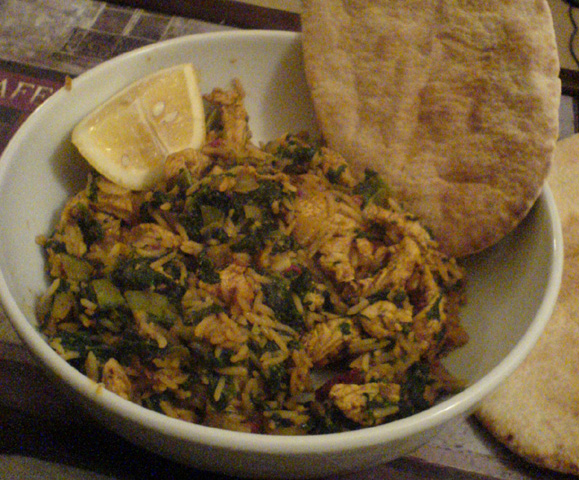 Uncle Ben's make this rice stuff, pre-cooked and sealed in packets. It's dead easy as a side dish, but I wanted to do more. I hit on the idea of a pilaff-style dish.
I started by dry-frying spinach with sliced garlic and grated nutmeg. When it had shrunk to hardly anything (always amazes me how much water disappears!) I removed it and drained the excess water off. Then in the same pan I fried diced turkey breast that had been marinated in cumin and coriander. As it is nearly done I added a packet of vegetable ready-cooked rice, and after a minute added the spinach back in. Served with pitta and lemon wedges.
Takes about ten minutes, and is very tasty.