marcus wareing's chocolate cake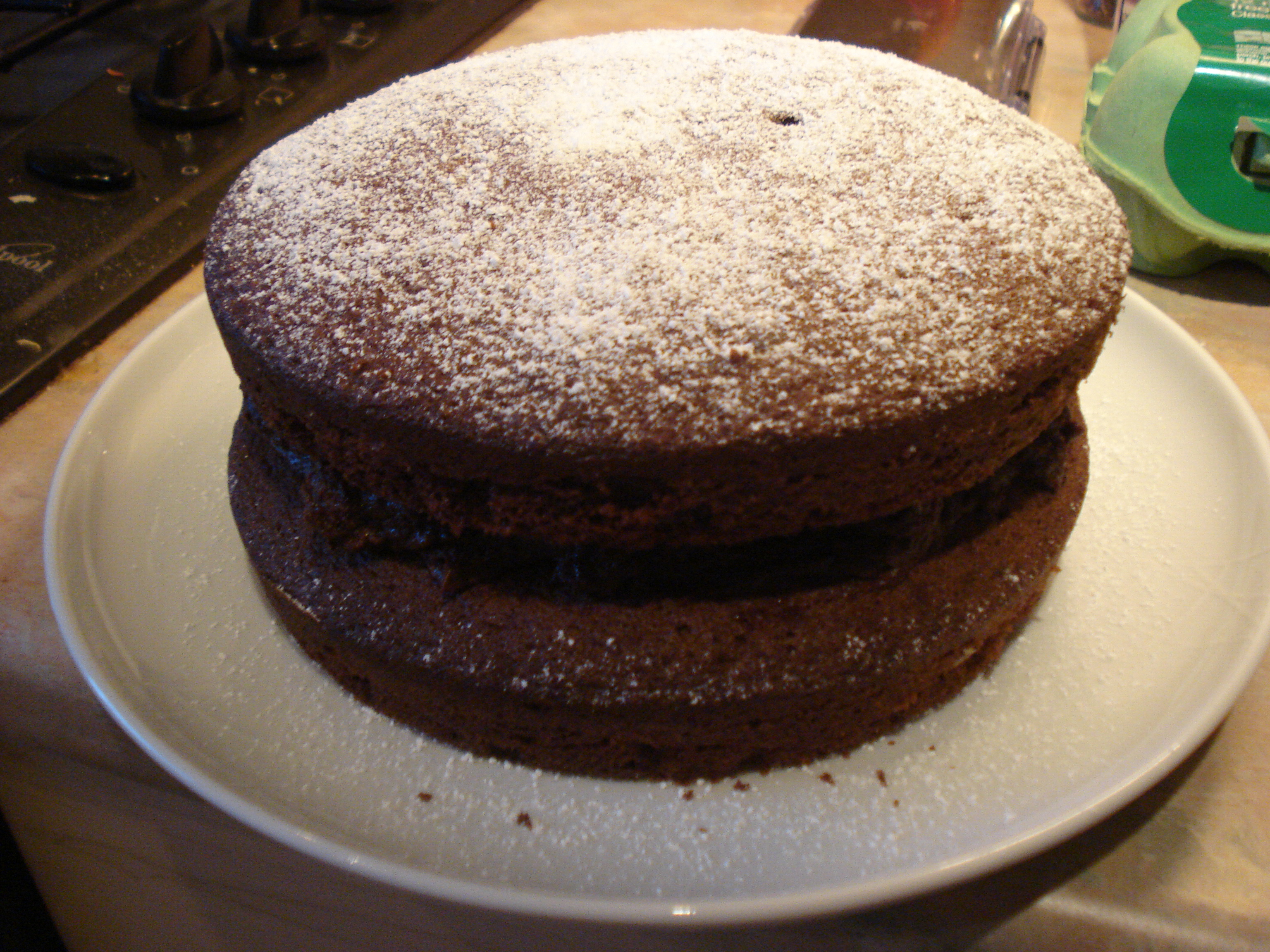 The baking onslaught continues.
I'm a sucker for a chocolate cake, so it was next on my hitlist. I turned to a very underappreciated but well-read book from my shelf, How to Cook the Perfect…
by Marcus Wareing. It's an excellent guide for obvious recipes, but the killer app is the additional flashpoints from Marcus, pointing out where the potential problem areas are. It's great reference material.
This chocolate cake recipe itself isn't Marcus's but his mother-in-law's. If Marcus says it's good, it must be! And it is, an excellent cocoa flavour but with moist sponge texture. My only change was to add clotted cream to the chocolate buttercream – I had some knocking about ready to go off. It made for an interesting 'cheesecake' style flavour which I really enjoyed.
Marcus Wareing's chocolate cake:
225g self-raising flour
25g cocoa powder
Pinch of salt
250 softened butter
250g caster sugar
4 beaten eggs
To finish:
200g icing sugar
4 tablespoons cocoa powder
100g softened butter
75g clotted cream
Preheat the oven to 170°C. Grease and line 2 x 20cm circular tins.
Cream the butter and sugar together and add the eggs a little at a time. Fold in the sifted flour, cocoa and salt into this mixture.
Divide the batter between the tins and bake for 25 mins or until a skewer comes out clean. Leave to cool on a wire rack.
Mix the buttercream ingredients together well and until smooth. Sandwich the cakes together with the buttercream and dust with icing sugar.