barbecued steak with mustard, garlic and rosemary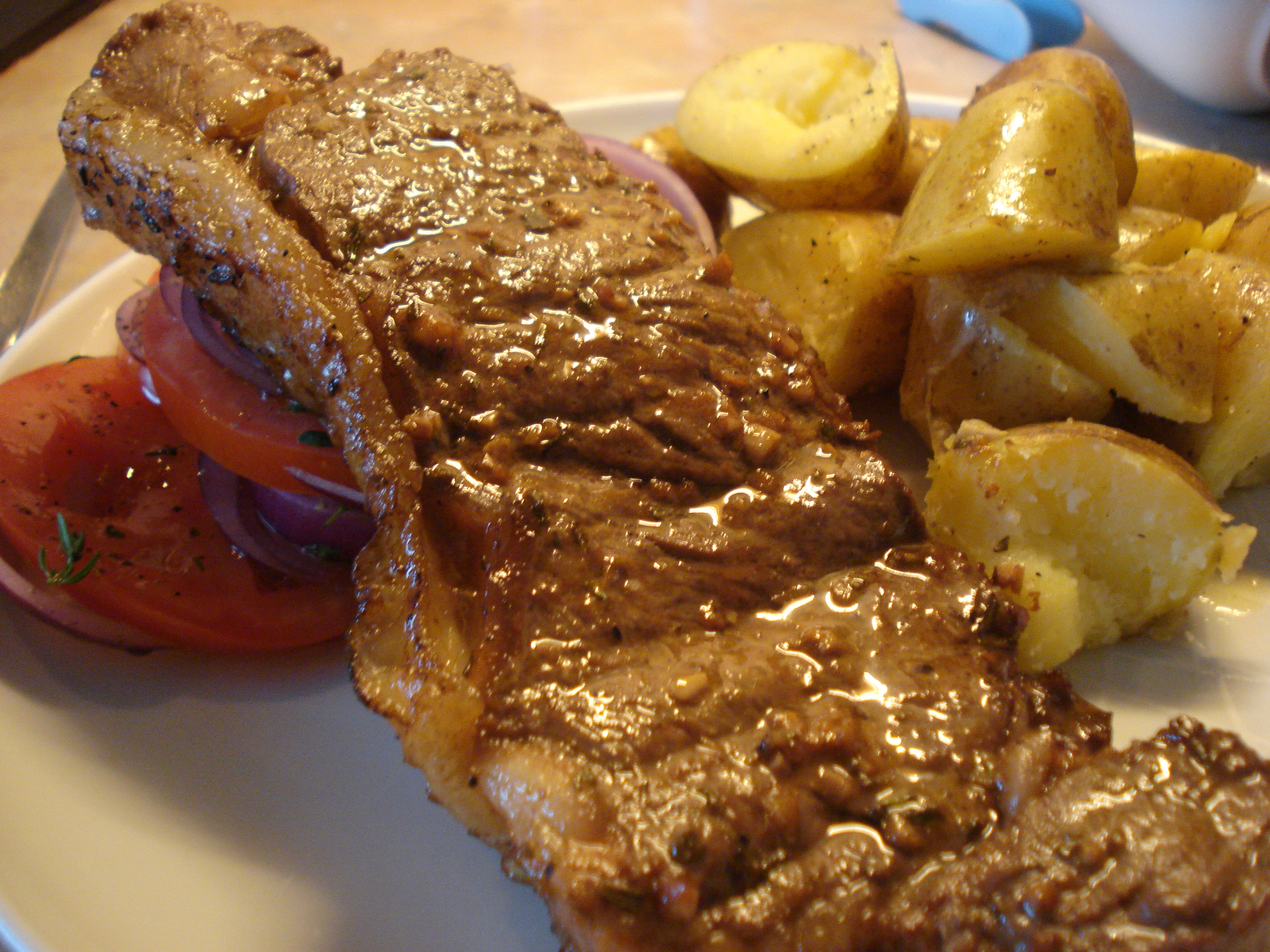 Every so often the carnivore rises in me, and nothing but a juicy steak will do. I was also dying to BBQ it. Usually I don't like adorning my steak with anything except salt and pepper, but casting the net out to Twitter Foodurchin alerted me to this tasty little marinade by Valentine Warner. I tweaked it to my own store cupboard, but by golly it was tasty. Rich and dark, loaded with savoury flavours. A must for this Summer's BBQ repertoire.
Barbecued steak with mustard, garlic and rosemary:
1 head of garlic, finely chopped
A few sprigs of rosemary, finely chopped
1 tablespoon Dijon mustard
1 tablespoon soy sauce
Rind and juice of 1 lemon
1 tablespoon of red wine vinegar
2 sirloin steaks
Coat the bottom of a medium hot pan with olive oil, and fry the garlic and rosemary together. Stir frequently to ensure the garlic doesn't burn.
Add the soy, mustard, lemon and vinegar to the pan and allow the mixture to bubble away for about five minutes. Turn the marinade out and allow to cool.
Cover the steaks with the marinade and leave for a couple of hours, turning a couple of times.
Get a BBQ red-hot, and cook the steaks on one side untouched for 4 minutes.
Turn the steaks over, baste with marinade and cook until done to your liking. Allow to rest for a couple of minutes and serve with a tomato and onion salad and new potatoes.